When he was young, Jackson Crosskno would go with his family to that most magical of kingdoms. But he would find the magic in an unlikely place.
"Anything with the wheels on the ride. Whenever the rollercoasters would come by, I would look over and try to see how the wheels worked."
Jackson's aunt would joke that he would be fascinated – no matter what.
"We're all 'There's Mickey! There's Mickey!' and he's down there looking at the tires," she recalled.
And when you look where others don't, you start doing what others don't.
"We'd go to dinner that night, and there he is with his paper on the table, and he's made what we just rode that day," Jackson's aunt said.
And that's how you get to the next, incredible part of this story.
"It's like your kid, you know? You love it so much," Jackson said, gesturing to a sprawl of tracks. In his backyard, Jackson has built a real-life rollercoaster – White Mountain Railroad.
"I'll ride it a few times, and then I'll just sit and look at it, you know, I'll think, 'Oh, this is cool,'" the 19-year-old told 11Alive's Matt Pearl.
It's only a 10-second ride, but the labor of love behind it was five years in the making. The concept developed after Jackson's love for trains and models collided with his discovery online of people who built on that love.
"Once you start going, you start thinking, 'Oh, I can do this and this and this,'" he explained. As for how many hours it took and how much it cost: "Ugh…I lost track of all that!"
Jackson has shared the journey with friends and family, like his Grandma Karen, or KK. And he's often worked long after the sun had dipped behind the trees. Now, it's safe and complete…mostly.
"I'm always up here changing stuff around," he admitted. "I'll never be done. I'll always be changing it."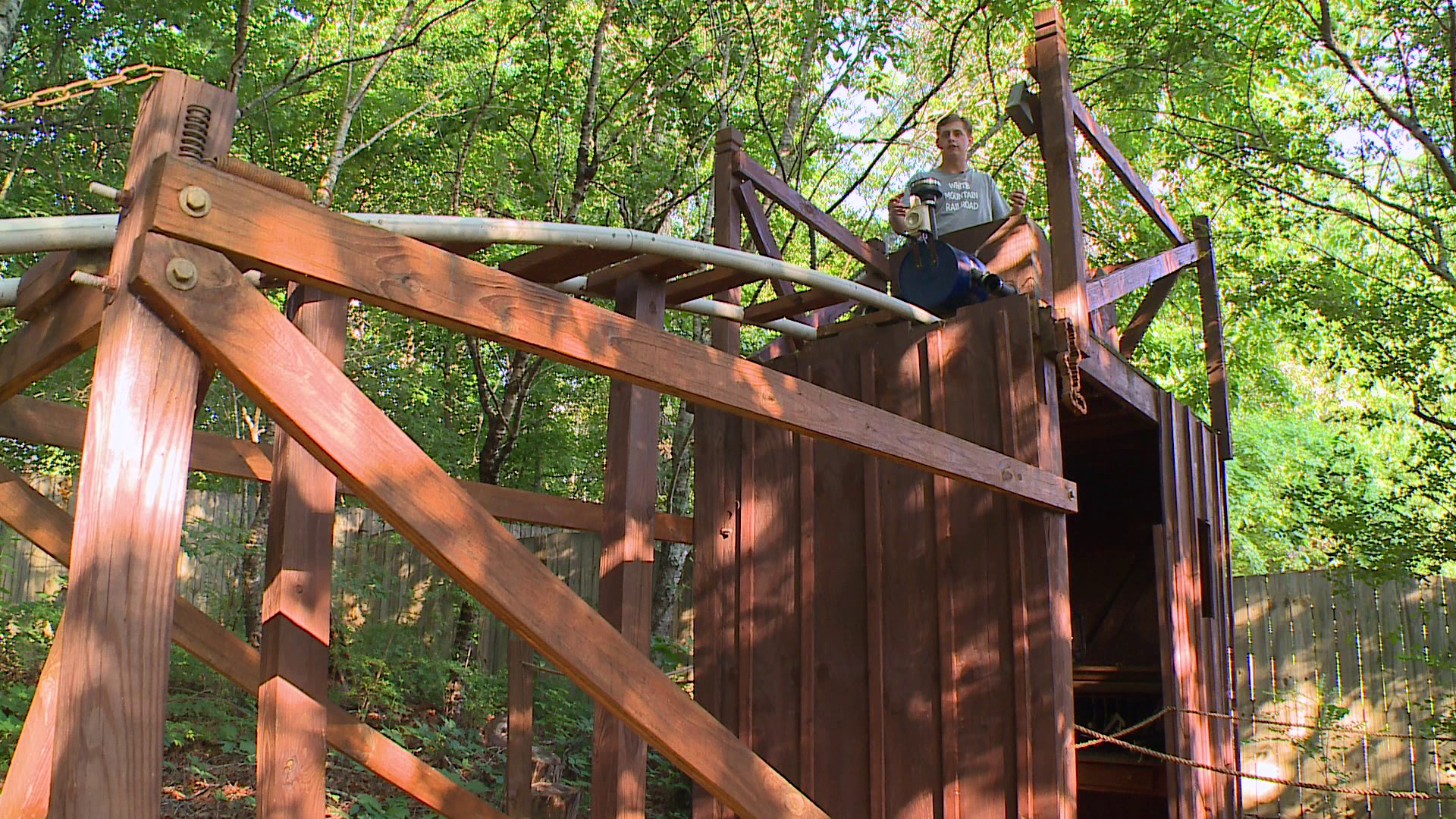 While that may be, it's a story of personal achievement – a teenager who found magic in the wheels, and chose to make his own. But this story has one more magical source.
"Do you think PaPa helped you get into trains," Jackson's aunt asks him knowingly.
"Yeah, it was his fault," he quips back with a laugh.
PaPa is Wayne Smitherman, Jackson's grandfather. He said his obsession with wheels and building all started with him.
"He had a basement with a little desk there, and we would just build stuff," Jackson remembered.
But the connection between grandfather and grandson started even earlier. About two weeks before Jackson was born, Smitherman had open heart surgery. Family said Jackson was the reason he pulled through.
"We'd go visit him in the hospital and he'd just hold me like that, and apparently it helped him out a lot," he said.
"He was born right after I had open heart surgery," Smitherman said. "He never left my arms, the whole time I was recovering."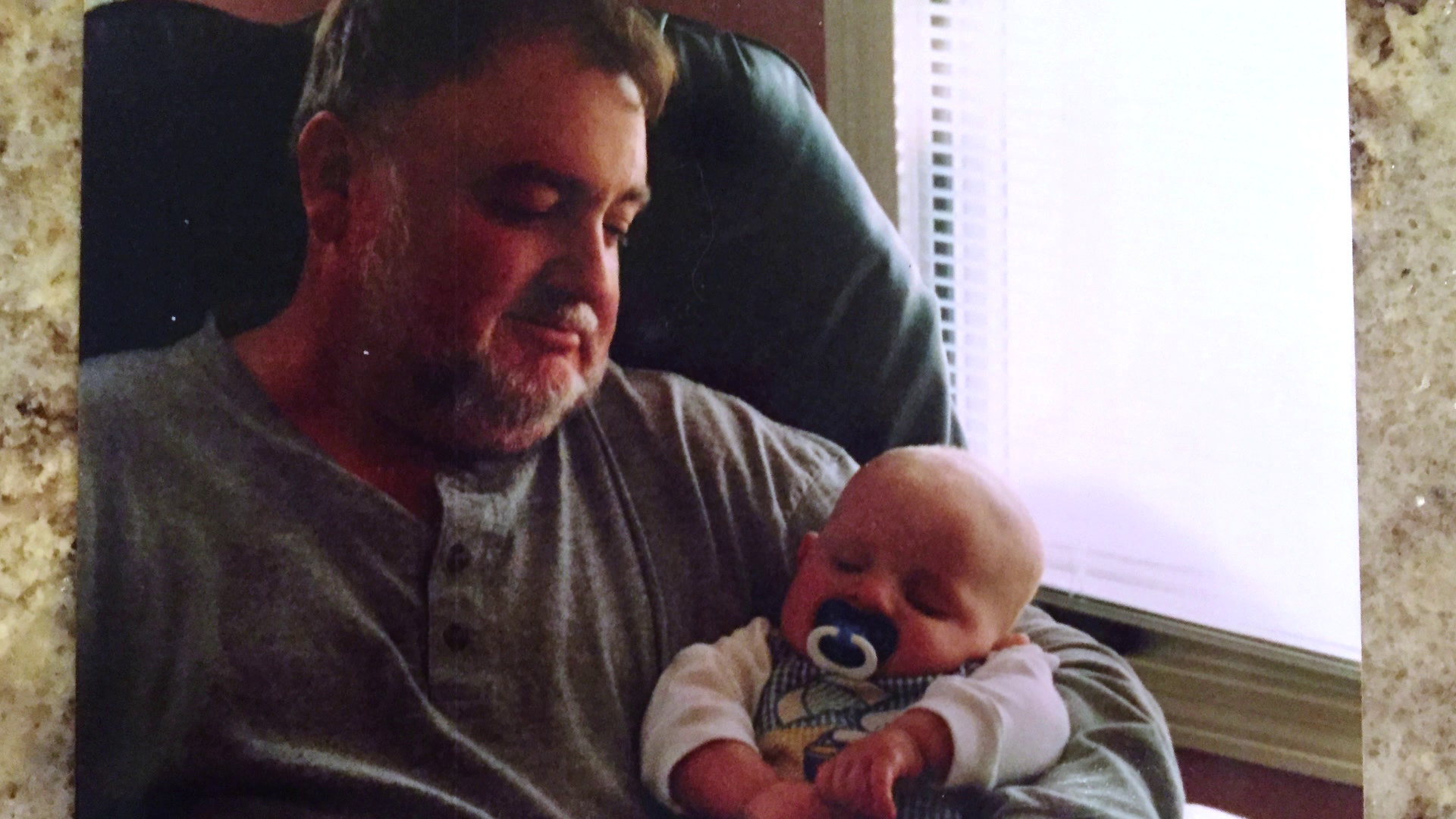 Nearly two decades later, Smitherman still never lets a good-bye pass without a loving embrace. And it's those moments that have made White Mountain Railroad possible.
Jackson would go to his grandparents' house to build models for the coaster. Then, he'd lead PaPa up the hill to work on the masterpiece.
The building blocks of Jackson's creation extend far beyond what can be touched. And now, they produce special moments – like when PaPa's bride KK gets to have the first ride on the railroad.
It's where the magic emerges. Where creation of imagination becomes a cause for celebration. All thanks to a bond that is magical, simple and special.
"You make someone's day," Jackson said. "It's not something they get to do every day. And it's because of what you've done."