AUSTELL, Ga. -- A car running from police after a hit-and run-crashed into a school bus, sending two children and their bus driver to the hospital.
The bus was dropping children off from Bryant Elementary School. Only two children and the driver were on the bus on Riverside Parkway near Crestside Drive when they were hit.
Cobb County schools spokesperson Donna Lowry said a boy was taken to Scottish Rite Children's Healthcare of Atlanta and a girl was taken to Kennestone Hospital. Lowry said parents of both children had already been notified. Cobb Fire said both children were conscious, but one had a "moderate injury" to the head. Both were treated and later released.
The bus driver was also taken to Kennestone hospital with injuries, but was still in the hospital as of Wednesday night.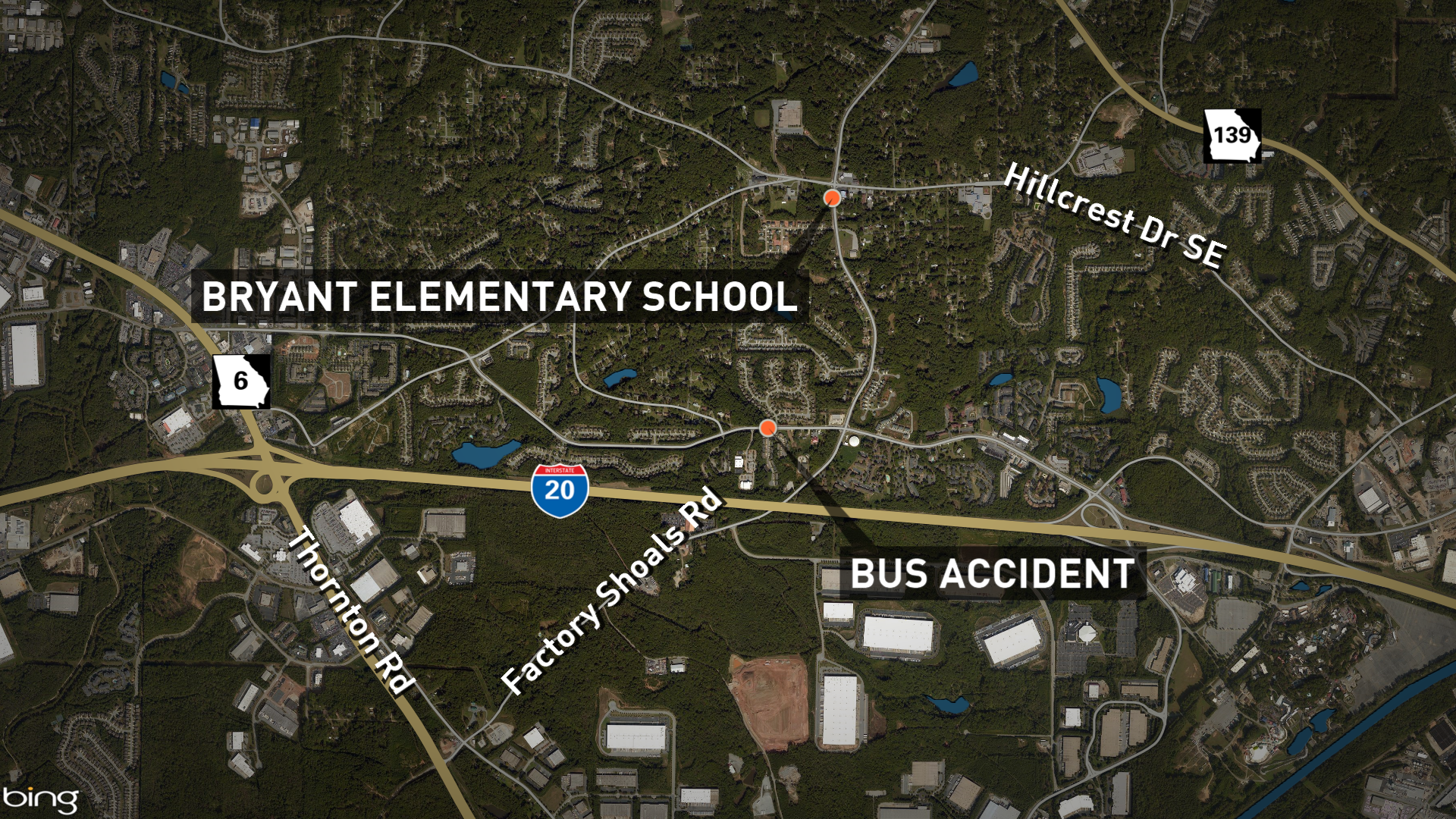 Cobb County police spokesperson Alicia Chilton said the driver of a white Mazda was involved in a crash, left the scene and plowed into the school bus. A total of six people were injured in the crashes.
The driver of the Mazda was arrested and transported to WellStar Cobb Hospital.