ATLANTA -- A sinkhole remains the cause of a road closure on 5th Street at West Peachtree and Cypress Street.
While the sinkhole is an eyesore for commuters, a rep for the city tells 11Alive that it has not gotten bigger. The sinkhole may appear to be larger because crews are excavating the area to ensure the road does not sink again.
A rep for the city said the road should reopen to pedestrian traffic in one week, and predict the final road restoration will be completed in three weeks, weather permitting.
The sinkhole was relatively small as far as road-eating holes go, but it sits smack in the middle of a center lane in Midtown.
Caution tape closed off the intersection, forcing cars to fight for an alternative through the 5th Street area. It also attracted more than a few cell-phone carting Atlantans, eager to capture the latest Atlanta street fiasco.
ROAD CLOSURE: Fifth St b/w West Peachtree and Cypress St due to a sinkhole. pic.twitter.com/nYHiTf5Y2U

— Georgia Tech Police (@GaTechPD) April 19, 2017
PHOTOS: Sinkhole opens up in Midtown street
After a month including an interstate collapse, a toxic spill, a bridge fire, and an underground air "blow out," Atlanta drivers are dismayed. Given the choice of crying or laughing, Atlanta has embraced irony.
A new Twitter account popped up called @5thstreetsinkhole. And, it's so awesome. Because, seriously, Atlanta traffic, we just can't handle it anymore.
By April 27, a metal plate was sitting over the sinkhole, but the block was still roped off.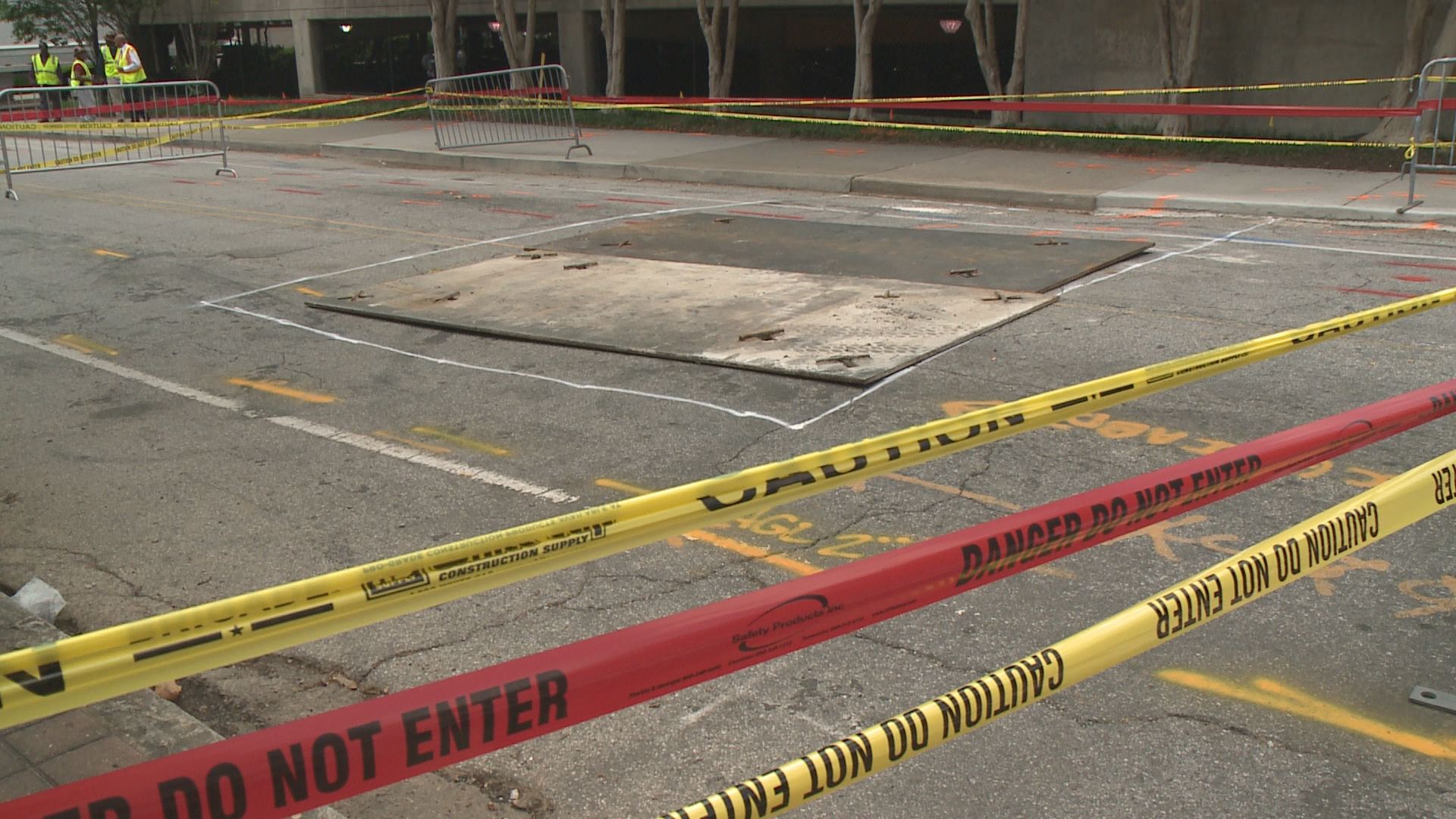 A city spokesperson said crews conducted dye tests to determine if a leak caused the hole, but there were no indication of a sewer or water issue. "The road seems to simply caved in".