ATLANTA -- It's been more than a week after a vital piece of Interstate 85 connecting Midtown Atlanta to the city's northern suburbs collapsed.
A huge chunk of I-85 came crumbling down March 30 after a massive fire, fueled by building materials stored under the overpass, burned through the roadway.
COMPLETE COVERAGE | I-85 Collapse
PHOTOS | Fire burning under Atlanta Interstate
PHOTOS: Fire burning under Atlanta Interstate
Basil Eleby, a homeless man, has already been charged and indicted with arson in relation to the fire after warrants claim he set fire to a chair after smoking crack. But questions have lingered as to why the non-combustible, yet highly-flammable material was stored for years under the busy Interstate.
RELATED | Suspect in I-85 burning said to have 'mental capacity of 15-year-old'
ALSO | What was burning under the I-85 overpass?
Days after the collapse, the Georgia Department of Transportation commissioner Russell McMurry said the state ended up with dozens of spools of fiber optic and plastic conduit after a contractor defaulted on a job.
"The contractor was found to be and placed in default, and the work stopped in April 2008," McMurry said during a press conference on April 4, just days after the bridge collapsed. The materials, he said, had been under the bridge since 2011.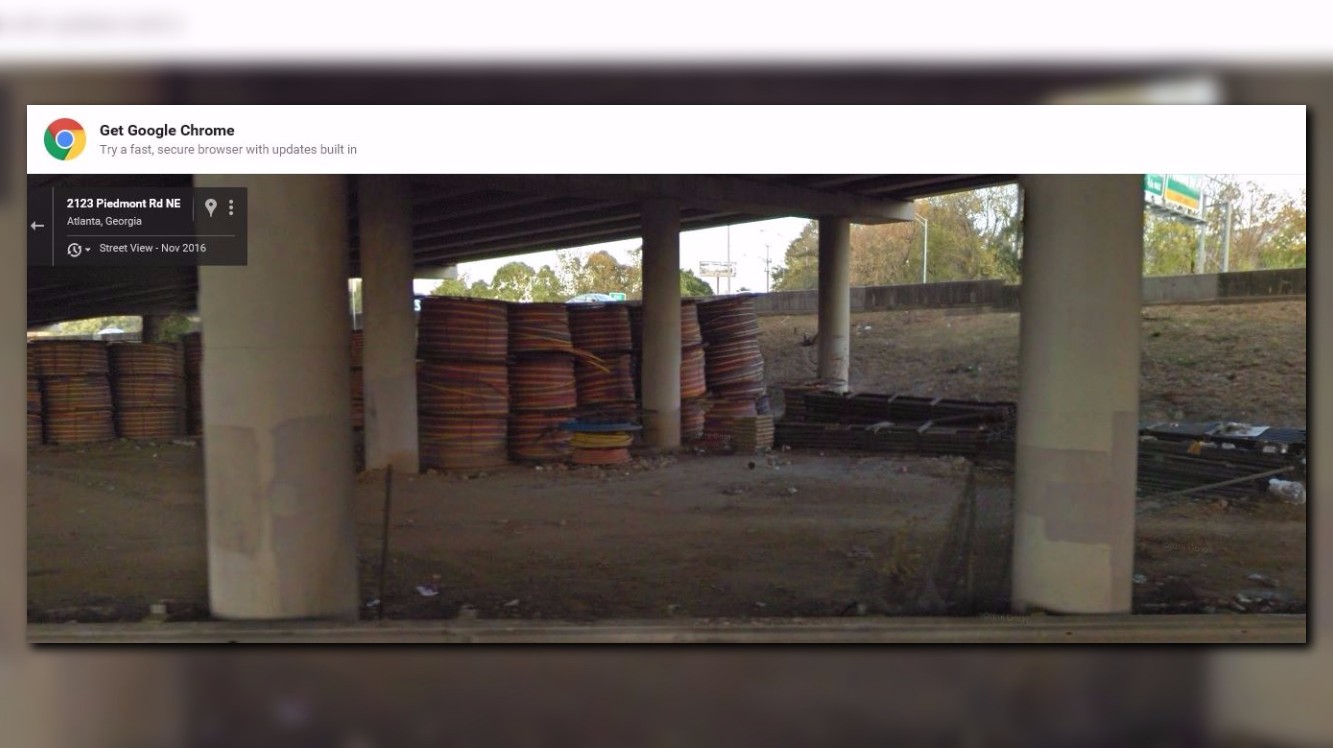 "If we knew then what we know now, we would not have stored it there," McMurry said.
He said the main reason the HDPE materials were stored under the bridge was because the department did not want to be wasteful.
"GDOT had already paid for this material so we stored it...In an effort to save tax payer dollars, GDOT chose those to store the material so that it could be used in another project," McMurry said.
11Alive's Valerie Hoff looked into hundreds of pages of records from that construction contract, which listed TDC Systems Integration as the contractor for a 2007 project to install surveillance cameras along GA 400.
Documents obtained by 11Alive indicate TDC Systems was paid about $2.5 million dollars for that project, and millions more for other DOT contracts over a period of 15 months in 2007 and 2008. However, those same documents don't contain any mention of a defaulted contract.
LINK: Homeless man accused in I-85 fire gets new high-powered legal team
11Alive reached out to TDC Systems Integration President Tony Dozier, who didn't want to go on camera, but told Hoff by phone his firm did a large chunk of the multi-million dollar project, before he and GDOT mutually agreed to end the project.
Dozier told 11Alive he recalls the split was amicable and his company returned all building materials to the transportation agency after. He went on to say he is in the process of going back through the now 10-year-old records to remember why the job ended, but again, said he did not default on a GDOT contract.
11Alive requested an interview with a GDOT spokesperson to clarify those claims the construction company defaulted, but have not heard back. GDOT has also still not said which employee made the decision to store the plastic conduit underneath the interstate.
Construction crews have been working on repairs to the bridge around the clock and expect that the project will be complete by June 15. Last week, GDOT crews said they were pleased and surprised by the progress of the project, which they said was on schedule.
I-85 FIRE | What you need to know
POLL | How did you adjust your commute in wake of the I-85 bridge collapse?
PHOTOS | 85 bridge reconstruction
PHOTOS | 85 bridge reconstruction
CW Matthews crews work in the final stages of the I-85 rebuild
CW Matthews crews work in the final stages of the I-85 rebuild