Okay, Atlanta. It's the first Monday back after the I-85 bridge collapse, but it's not all doom and gloom.
VIDEO | I-85 collapses in massive fire
The Georgia Department of Transportation (GDOT) wants drivers to beware of the following closures. We will have a running list here and update it as quickly as we get the information.
Here is an updated list of closures and recent road re-openings:
New
Buford Springs northbound has reopened
Piedmont Road north and southbound at I-85 have been reopened, but they will close at 9 p.m. until 5 a.m. Tuesday for additional work.
I-85 northbound is open but ONLY going to Buford Highway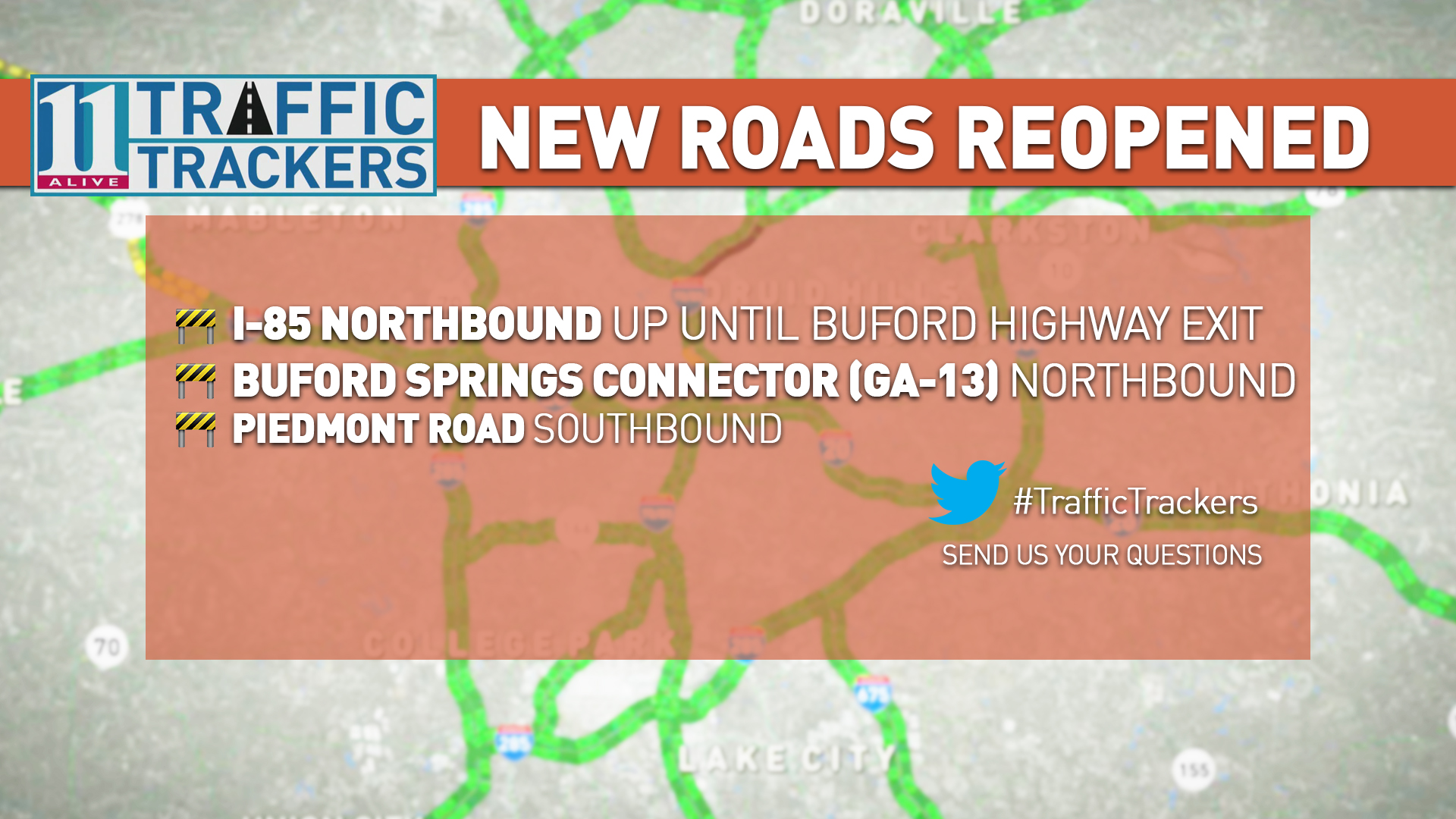 List of closures:
I-85 is closed from I-75/Brookwood split to the North Druid Hills Exit
Motorists traveling northbound on I-85 from the south side of Atlanta will be diverted to northbound I-75 at Brookwood near 17th Street
Motorists traveling southbound on I-85 north of Atlanta will be diverted to northbound on SR400
Motorists traveling southbound on SR400 from north of Atlanta will be diverted at Sidney Marcus exit
You cannot enter I-85 SB after Spaghetti Junction. All entrance ramps to I-85 SB between Chamblee Tucker and North Druid Hills are closed
The intersection at Lambert Drive and Manchester is closed
Stay updated and drive safely. We can totally get through this together. Share your traffic story. How did you get around the I-85 collapse? Use #TrafficTrackers on your social media posts.
PHOTOS | Fire burning under Atlanta interstate
PHOTOS: Fire burning under Atlanta Interstate