We're in the first hours of spring 2017 and there are many reasons to be excited. Weather is just one.
This year, spring begins on a day with temperatures hovering in the low 70s after a late winter cold snap put us on ice.
Here are 11 reasons to be excited about spring:
1. 11 on the Wizometer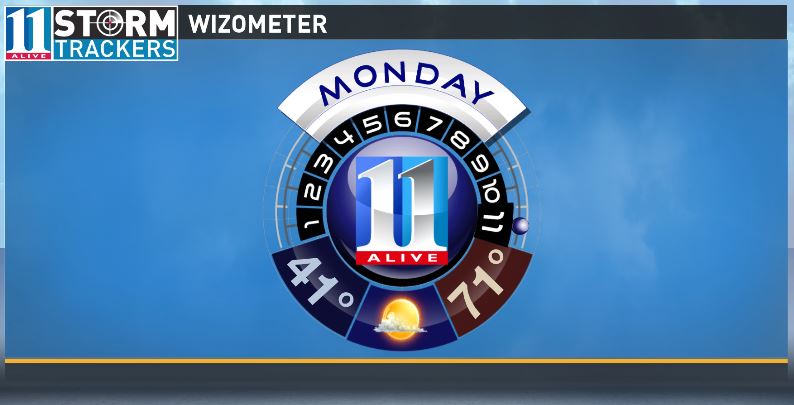 The 11Alive StormTrackers set the Wizometer to 11 for the first day of spring. This afternoon will feel more spring-like with a highs in the low 70s. We should still see a lot of sunshine early in the day. More on today's weather, here.
2. Opening Day for baseball
Photos: Braves report to Spring Training
April 3 marks the beginning of Major League Baseball. This is the first time the Atlanta Braves will play at their new home in Cobb County's SunTrust Park. They announced their Opening Day starter and pitcher rotation last week. More on what to expect at SunTrust Park, here.
3. Longer days ahead
Days are beginning to get longer as spring matures. Days are short in winter, but we'll start having equal 12 hours of daylight and 12 hours of night.
Here is a view of the first sunrise of spring.
4. Warmer weather on the way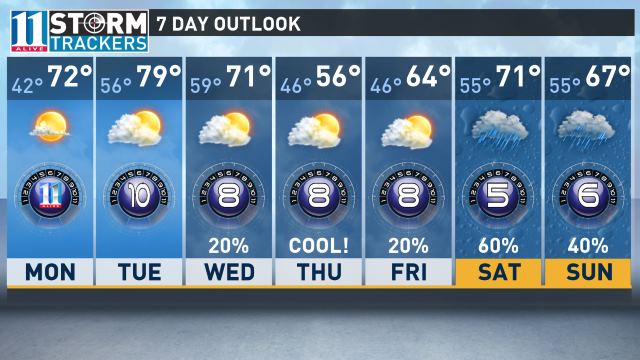 The first week of spring boasts temperatures in the high and low 70s. It cools down on Thursday, but only for a day. In general, spring promises warmer weather.
5. Rolling the windows down
Cool breezes are an exciting thing to look forward to on those spring commutes or weekend warrior getaways. When the sun is high, roll the windows down or drop that top and let the spring air be your air conditioner.
6. Sundresses and seersuckers
Warmer weather also means it's time to show some skin and get that vital vitamin D. Whether you're a sundresses- and seersucker-kind-of person or a flip flops and cuts-offs man, these warmer temperatures and sunshine create a welcoming environment for spring fashion staples.
7. Spring equinox
The sun crossed right over the equator at 6:28 a.m., on March 20, 2017 for the vernal equinox.
8. April showers bring May flowers
Many people started planting at the end of winter because it was so warm. Either way, spring is planting season for beautiful flowers and delicious crops.
9. Spring break
Collegiate and grade school students alike will take a break from their studies to smell the flowers and relax. In mid-March, federal authorities issued travel warnings for people looking to travel to Mexico for spring break. More on the advisory, here.
10. Picnics and egg hunts
It's about that time to pull out the blankets and baskets for a good ol' American lunch on the grass, with Easter just around the corner.
11. April gives birth (hopefully...)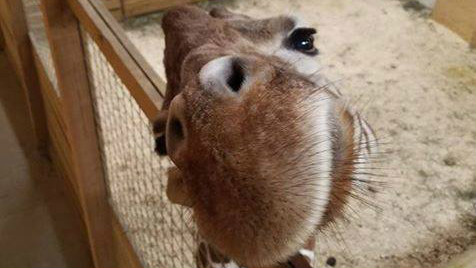 April has been roaming around her home for weeks as the world has watched, eagerly awaiting to finally welcome her giraffe calf. Will that calf come this spring? HOPEFULLY. Join the world and watch her live stream, here.