It will be mild but windy today ahead of an approaching cold front. Highs will top out in the upper 60s. As the front nears winds will pick up and clouds will increase. There is a wind advisory in effect through early Sunday. Tonight rain will move across the state.
By Sunday morning the front will have pushed through Georgia and skies will clear. Colder air will settle in behind the front. Highs will top out in the lower 50s and it will continue to be windy.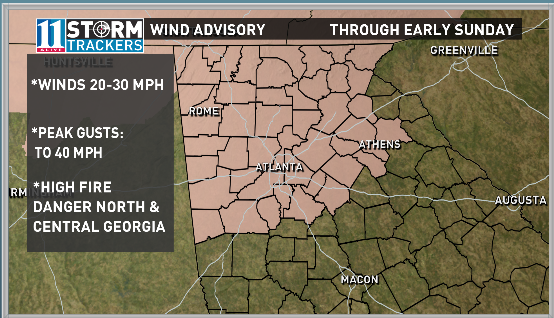 The remainder of the week will be mainly dry with mostly sunny to partly cloudy skies and only minimal chances for showers. Temperatures will remain below average to near average throughout the week.
Thanksgiving Day will be partly cloudy. There is a very slight chance for showers. Temperatures will be in the 50s.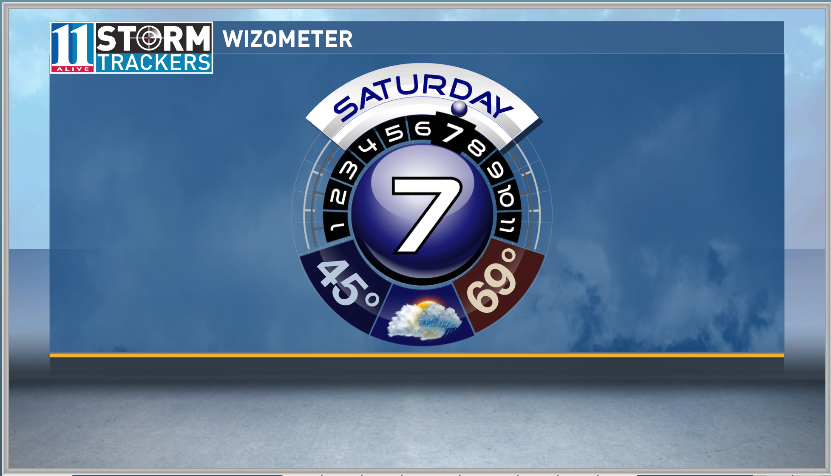 ​​​​​​​
UPLOAD | Send us your weather pictures here
Download the FREE app now in the iTunes store or on Google Play.
POWER OUTAGES CHECK | Georgia Power customers, check here. Georgia EMC customers check here.