As the aftermath of severe storms starts to simmer down for our neighbors to the west of us, we will be preparing to expect some of our own severe weather later this afternoon.
Here is a timeline of how the storm is expected to develop throughout the day.
TORNADO WATCH | Tornado watch issued for Georgia counties
Cloudy start, strong storms are possible this afternoon and tonight. Highs in the 70s. #11alive #ATL #weather #forecast pic.twitter.com/QpUHK5kyI7

— Chesley11aliveWX (@chesley11alive) March 1, 2017
Early morning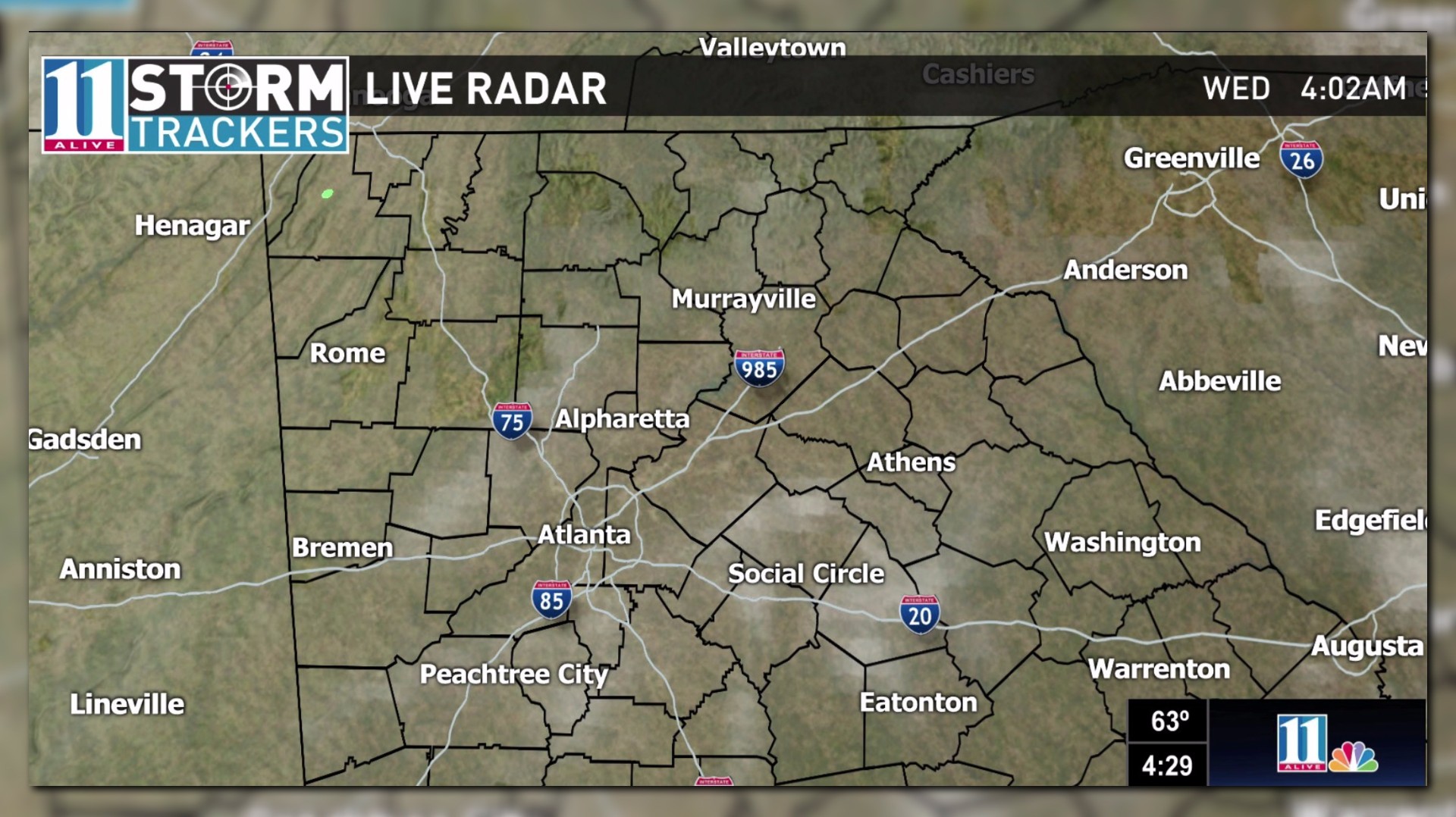 We will be expecting a dry commute this morning with cloudy skies but no precipitation is expected until later on in the afternoon.
After 3 p.m. storms will start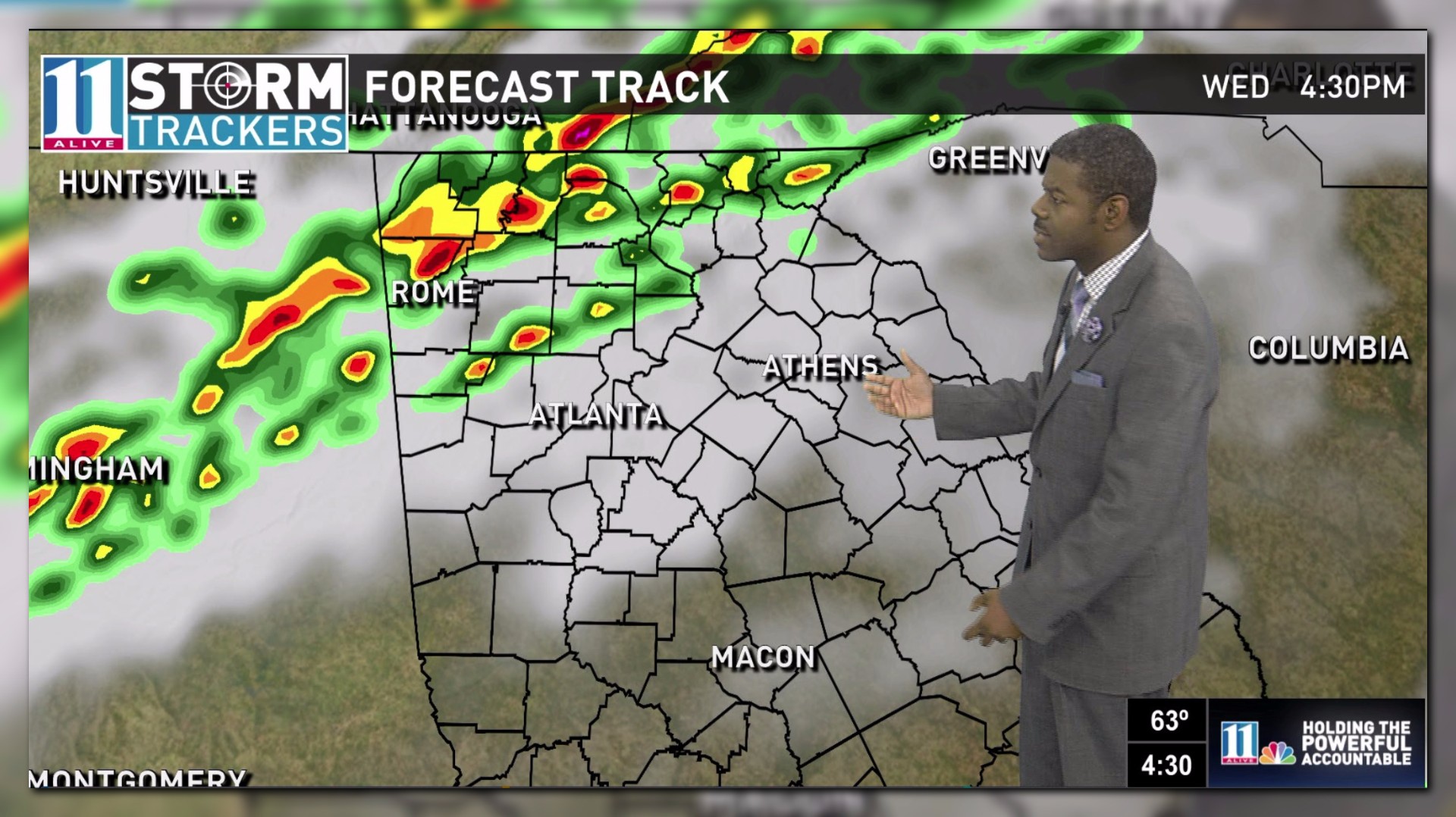 Northern parts of the state should expect to see some isolated thunderstorms and showers around 1p.m. to 2 p.m. but most of the severe weather will not make it's way to the Metro Atlanta area until around 3 p.m. or 4 p.m.
5p.m.-7p.m. storms in Atlanta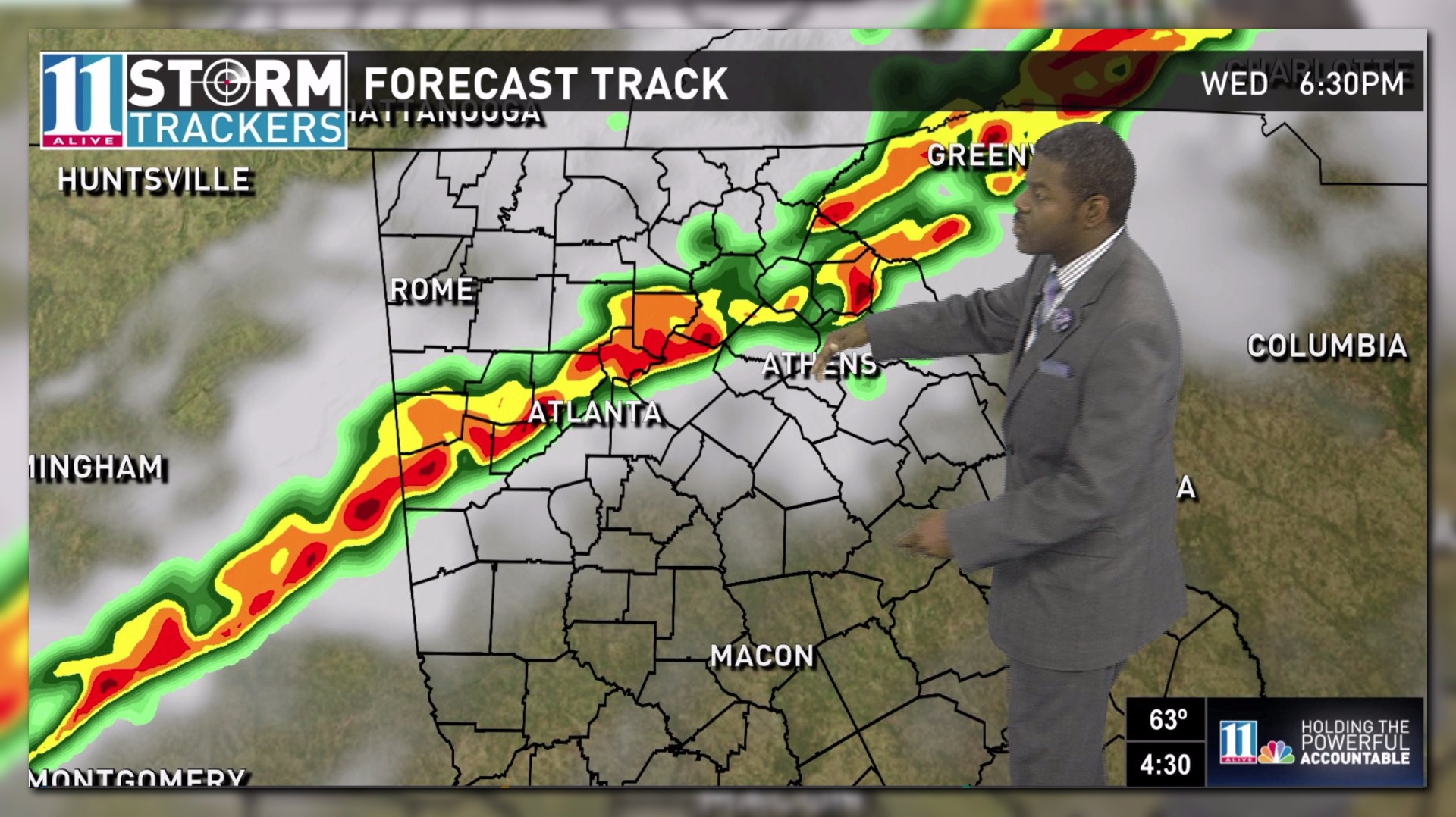 The Metro Atlanta area should expect to see showers between 5 p.m. and 7 p.m. but it will move through fairly quickly.
8p.m.-9p.m. storms moving out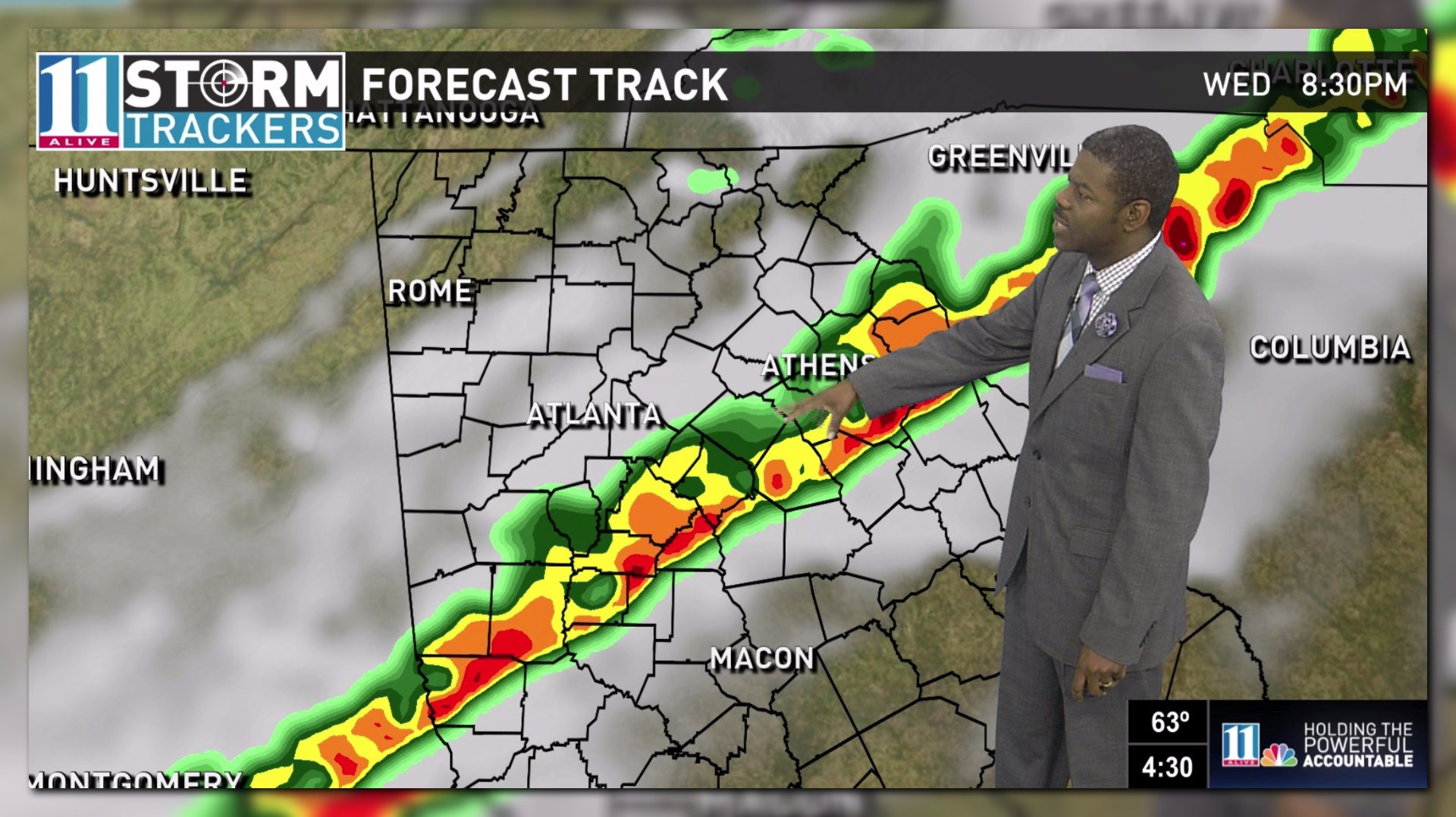 The severe weather should be to the south and southeast of Atlanta by around 8 p.m. and 9 p.m.
After the severe weather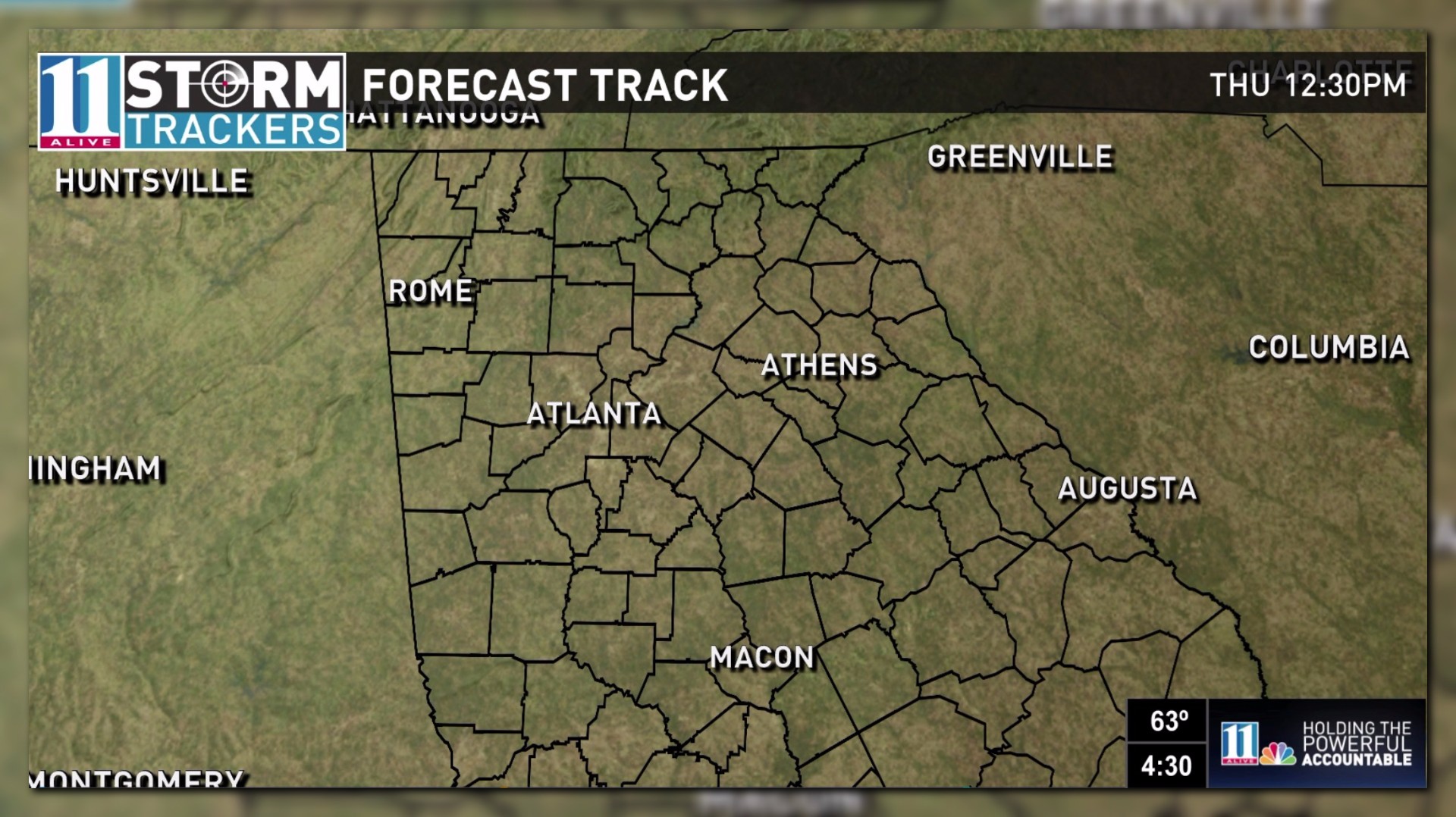 We expect to see some colder air moving in by Thursday with temperatures dropping to a low of 43 degrees.
With any severe weather system that comes in, the possibility of damaging weather after effects are something to keep in mind. This storm has the potential to bring hail and damaging winds as it moves through the state. The threat for isolated tornados is greater for Northwest Georgia.
For continued updates check out our weather page on 11Alive.com.
PHOTOS | StormTrackers capture severe weather on March 1
PHOTOS: StormTrackers capture severe weather on March 1
%INLINE%