11Alive Chief Meteorologist Chris Holcomb and the 11Alive Storm Trackers are watching an area of storms that could bring severe storms and tornadoes to parts of Georgia on Monday.
Chris said that the severe weather risk has been upgraded to "Enhanced" for Monday afternoon -- with the primary threats coming from high winds, heavy rains and the possibility of some tornadoes.
A strong storm system moving across Texas, Louisiana, Arkansas and Mississippi on Sunday is ushering in a severe weather outbreak across those states through Sunday and into the overnight hours Sunday night. As those storms shift eastward on Monday, the storms will begin to move from Mississippi across Alabama and into Georgia by Monday afternoon.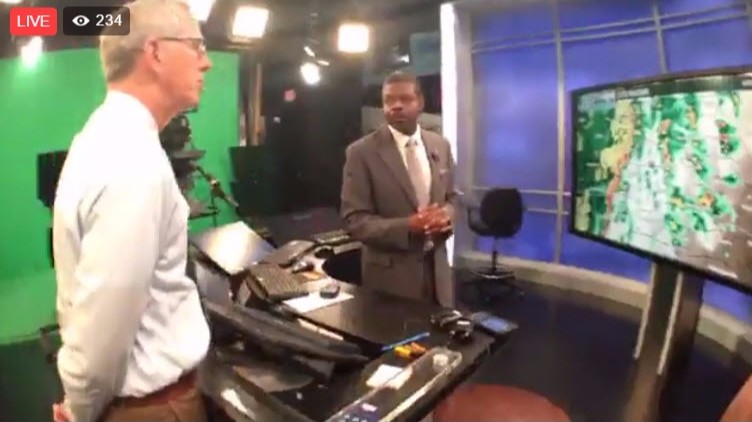 MORNING
A line of showers and thunderstorms are moving through the state carrying high winds up to 60 mph, hail, lightening and a possibility of isolated tornadoes. By 9:30 a.m. the storms will move into the western counties.
Isolated showers will begin during the latter portion of the morning rush hour. Otherwise, the early portion of Monday will be partly cloudy with temperatures in the mid-60s.
AFTERNOON
Development of more showers and storms is expected after 1 p.m. in the metro area, and any of those could be severe with high winds, heavy rains and the possibility of some tornadoes. The high for Monday is expected to be in the mid-70s.
EVENING
During the evening commute, most of the rain will have moved to the eastern portions of the state. Clouds will remain and there could be an isolated sprinkle closer to midnight. By tomorrow morning, the system should be completely closed.
Stay with Chris Holcomb and the 11Alive Storm Trackers for the latest forecast details on 11Alive and 11Alive.com, including any updated weather advisories or warnings.