Most of the time, when we think of Mother's Day we think of flowers, sunshine and all things beautiful. However, this weekend, although it won't be ALL weekend, we're going to be getting some rain with those flowers.
Here is a timeline of what's to come over the Mother's Day weekend:
5:00 p.m. Friday into Saturday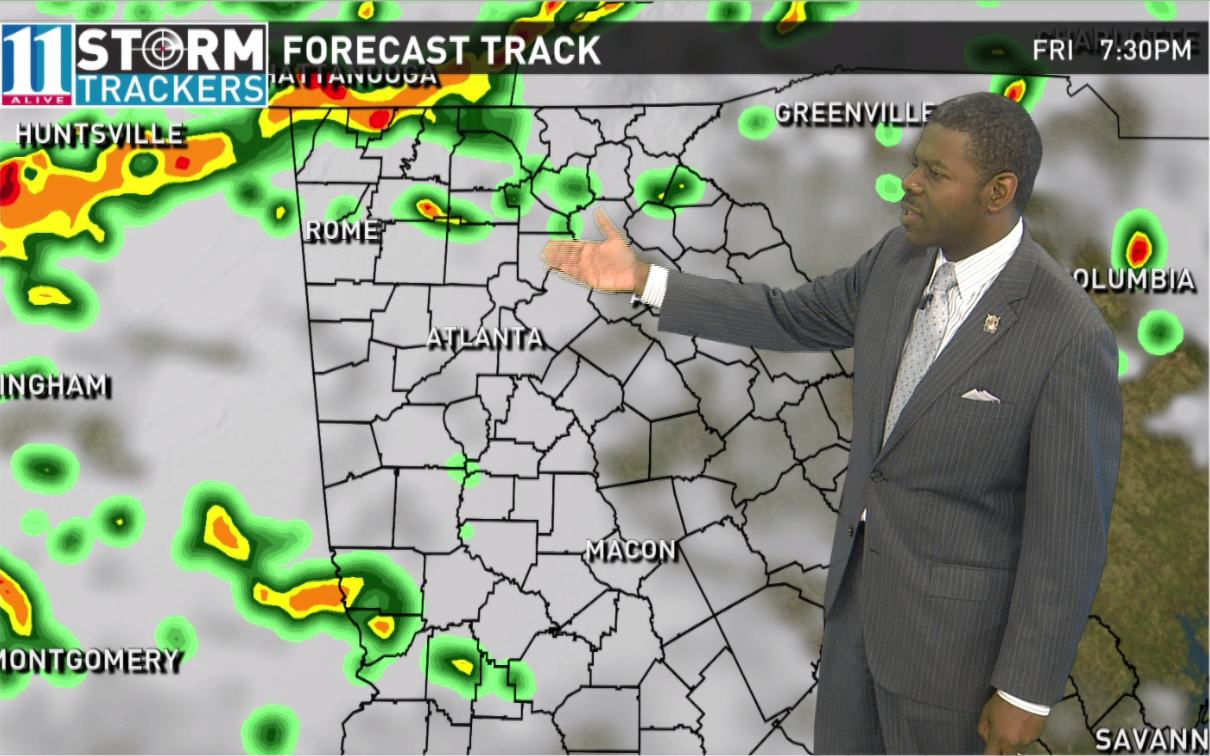 Rain, rain, and, oh yes, more rain. We are expected to see some scattered and isolated thunderstorms rolling through at around 5:00 p.m. and it will continue to be this way overnight and into Saturday. We are predicting at least a 50% chance of precipitation.
RADARS: Check county-by-county radars
There is a risk of hail and damaging winds that will come along with this but we only have a slight risk of that happening.
Mother's Day (Sunday)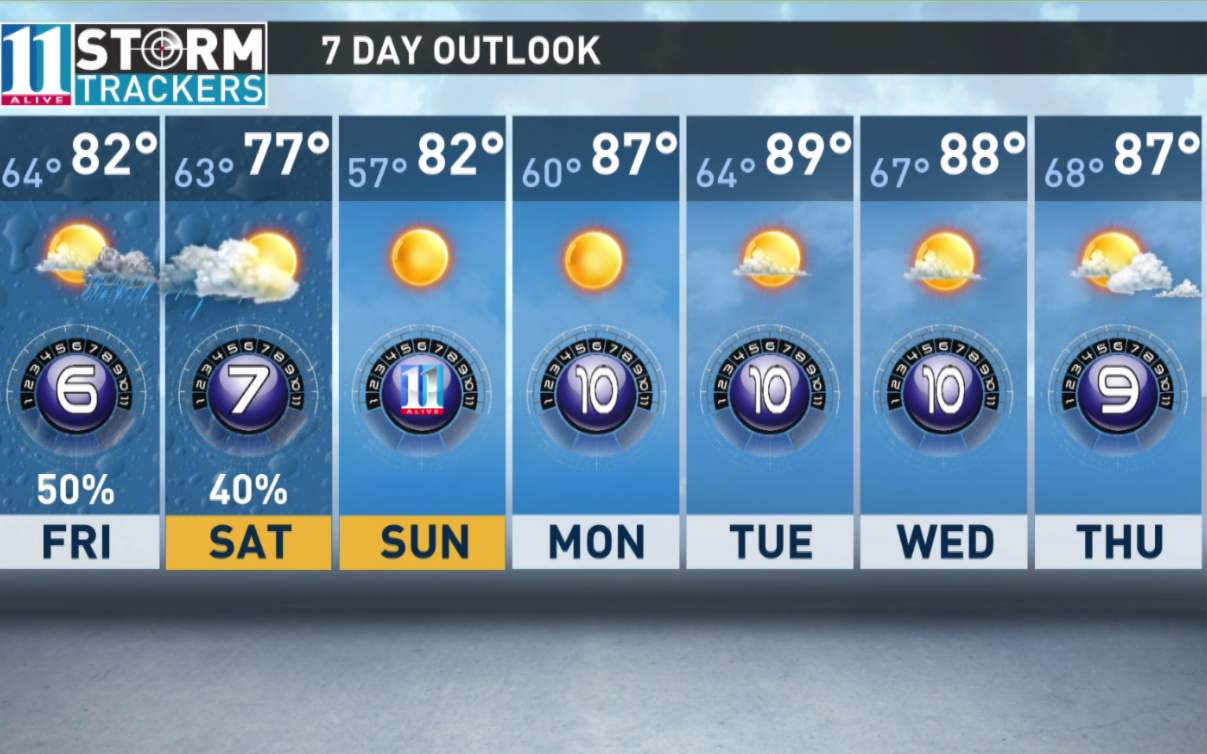 Never fear, sunshine and clear skies are here in time for Mother's Day.
MORE | Current weather forecast WATCH | Weather cameras
INTERACT | Tell us what you see by posting on our Facebook page or Tweet using #Storm11
UPLOAD | Send us your weather pictures here
Download the FREE app now in the iTunes store or on Google Play.
POWER OUTAGES CHECK | Georgia Power customers, check here. Georgia EMC customers check here.