The 11Alive StormTrackers are analyzing the computer models as rain is getting closer. Here is an in depth discussion on the system and the impacts on north Georgia and metro Atlanta.
TIMING:
Wave number 1 of rain-We've seen a mix of sun and clouds so far today. We are tracking the rain that is approaching Georgia. So far, the heaviest rain has stayed just to the west. The main area of rain comes in late Monday night into Tuesday. This is the first wave of heavy rain overnight Monday into Tuesday morning. This line will have some thunder and lightning possible. The rain will be heavy at times while most folks are sleeping. We will have some dry hours on Tuesday before more rain arrives.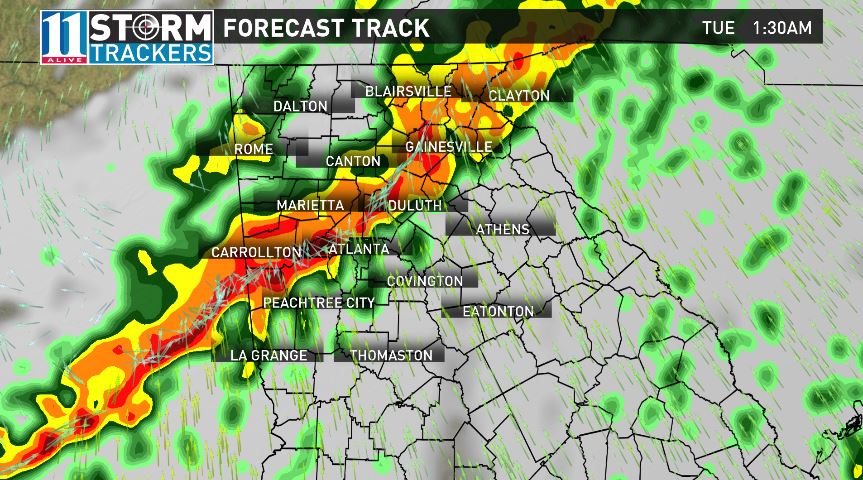 Wave number 2 of rain-Early Wednesday into Wednesday afternoon, we will experience the second wave of rain. This will also have a line of heavy rain moving through. It will exit late afternoon into evening on Wednesday night.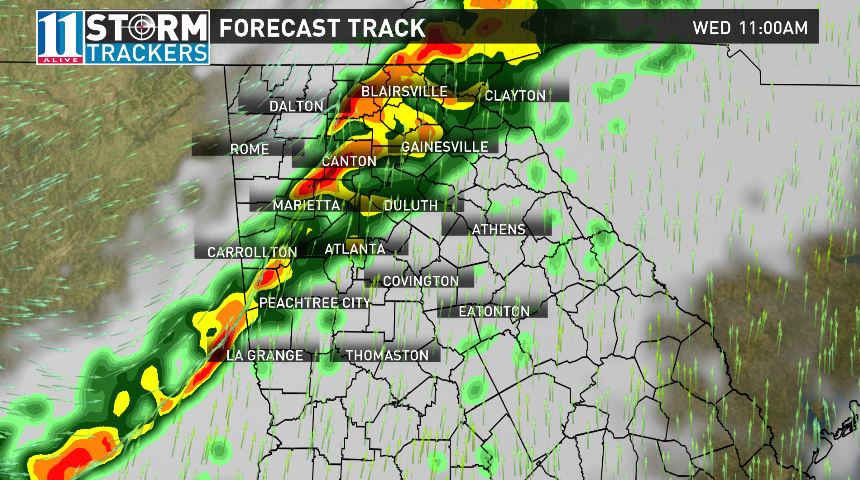 HOW MUCH RAIN?:
We will get around an inch of rain in the metro area overnight Monday into Tuesday morning. The heavier amounts will be in far north Georgia. Some spots in north Georgia could see more than 2 inches.
As the second wave moves in Wednesday, metro Atlanta could see another inch of rain. Again, north Georgia will see more. Here is a look at the RPM model output through Wednesday afternoon.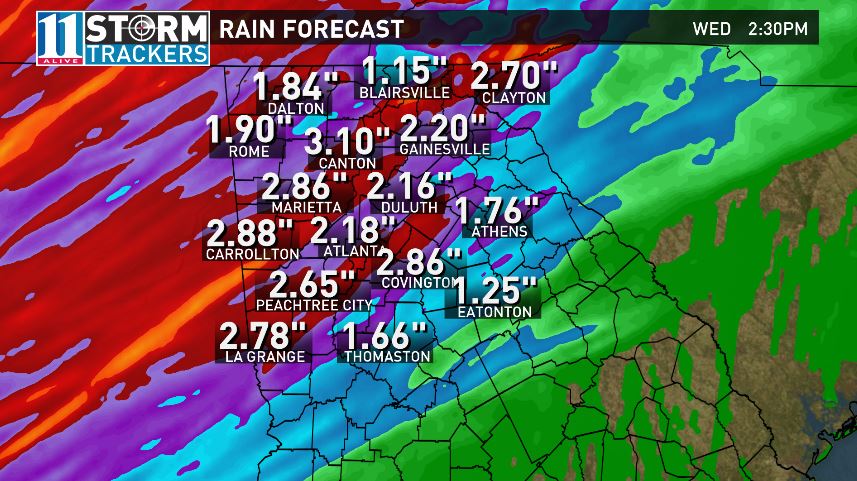 SEVERE THREAT?:
Right now it looks like the threat for severe weather will stay to the west. This first wave could have some thunder and lightning with it.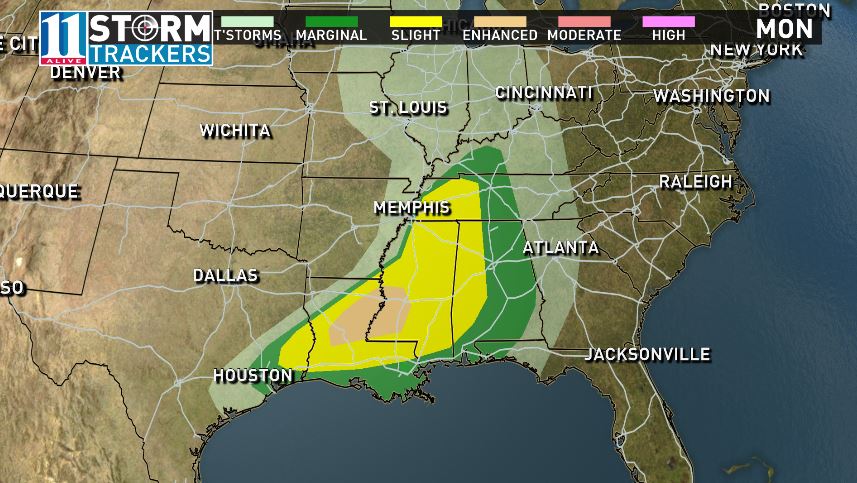 The main threat on Monday night will be strong winds ahead of the system as it moves in. There is a High Wind Watch in effect for the higher elevations of northeast Georgia and northwest Georgia. These winds will be coming in from the south ahead of the line of rain. Sustained winds in elevations of 1500ft or higher will be between 25-40mph. There will be some gusts between 45-55mph. There are a lot of trees stressed by the wildfires. These winds could take down some trees and cause some power outages. As the second wave moves in on Wednesday, the main parameters for severe weather will be closer to the Mississippi River area. The severe weather threat will be lower as the second wave moves in.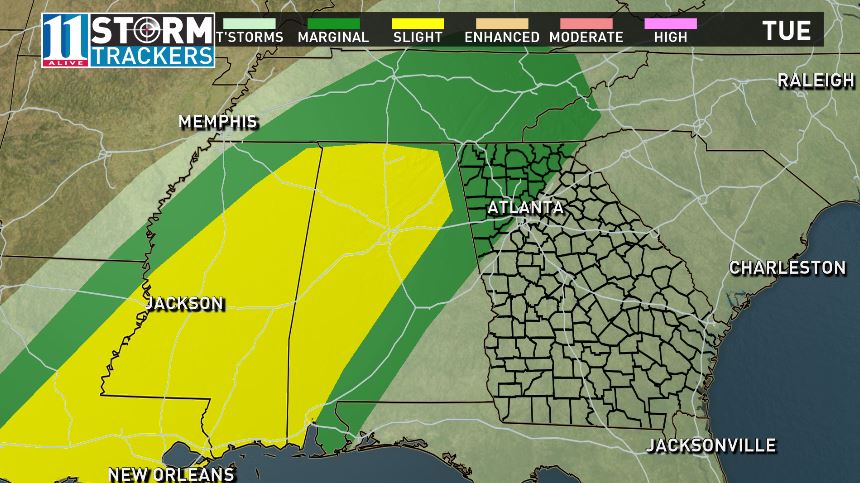 The 11Alive StormTrackers will continue fine tuning the forecast and impacts as the system gets closer.