It won't be much, but some people in the metro Atlanta area could see some flurries this weekend.
The 11Alive StormTrackers are continuing to monitor a plunge in temperatures that could result in a wintry mix for some in North Georgia.
11Alive Chief Meteorologist Chris Holcomb said temperatures will begin to fall Friday night. By Saturday morning, you'll wake up to temperatures as low as 38 degrees.
Clouds will increase throughout the day Saturday with showers arriving late in the night.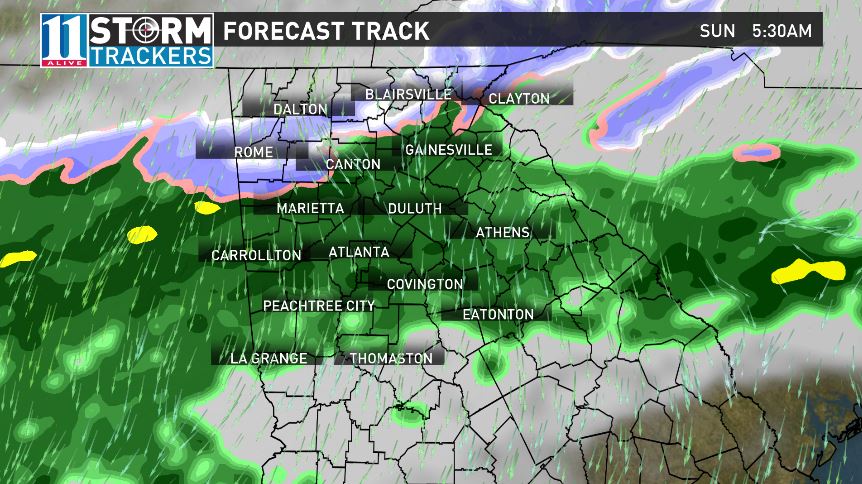 Those showers will mix in with some colder air that will result in parts of the Southeast seeing some snow.
It's possible that some will see a few flurries blowing in extreme north Georgia early Sunday. With the ground still very warm, don't expect much accumulation.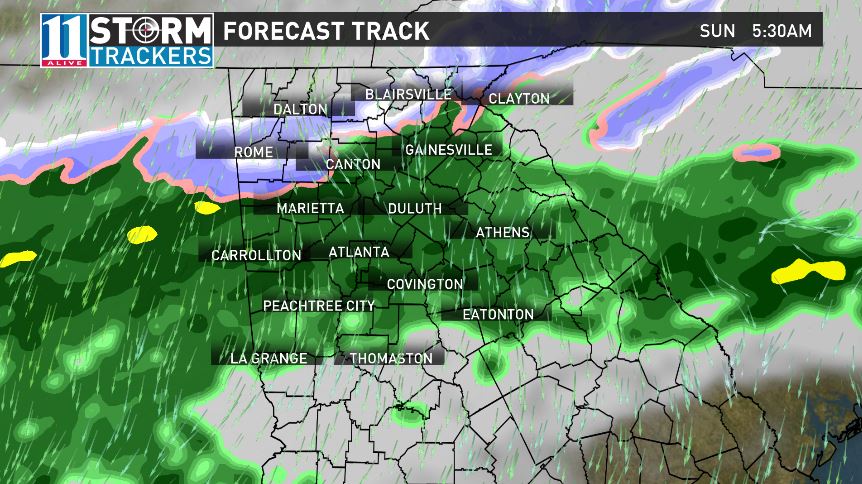 Those in metro Atlanta will see rain early Sunday. Chris Holcomb said, "Don't be surprised on the north side of town if you see a few flurries mixing in with the rain"
UPLOAD | Send us your weather pictures here
The high will be in the low 50s as the sun tries to break through Sunday afternoon.
Colder temperatures will continue into next week, with highs in the low 50s and we'll approach freezing temperatures on Wednesday and Thursday. Click here for the latest weather forecast.
PHOTOS: Winter Storm Jan. 2017