THIS IS NOT A BREAD AND MILK ALERT! But winter isn't over yet.
The 11Alive StormTrackers are closely watching cold air and moisture over parts of the southeast that will bring snow to some areas.
Right now, the snow chances look higher just north of the Georgia state line into parts of Tennessee and North Carolina.
The latest model from Wednesday shows a slight chance that just a little of that rain/snow mix could dip into extreme north Georgia. Even it it does extend into north Georgia, it doesn't look like it would cause any problems. The mix would be brief, and our ground is too warm to foster any accumulating winter precipitation.
The 11Alive StormTrackers will continue to watch each model update to see if that rain/snow line will sink any more to the south. The attached maps show the depiction from the GFS model for Sunday morning. The green color shows rain, the blue shows snow, the pinkish color shows freezing rain potential.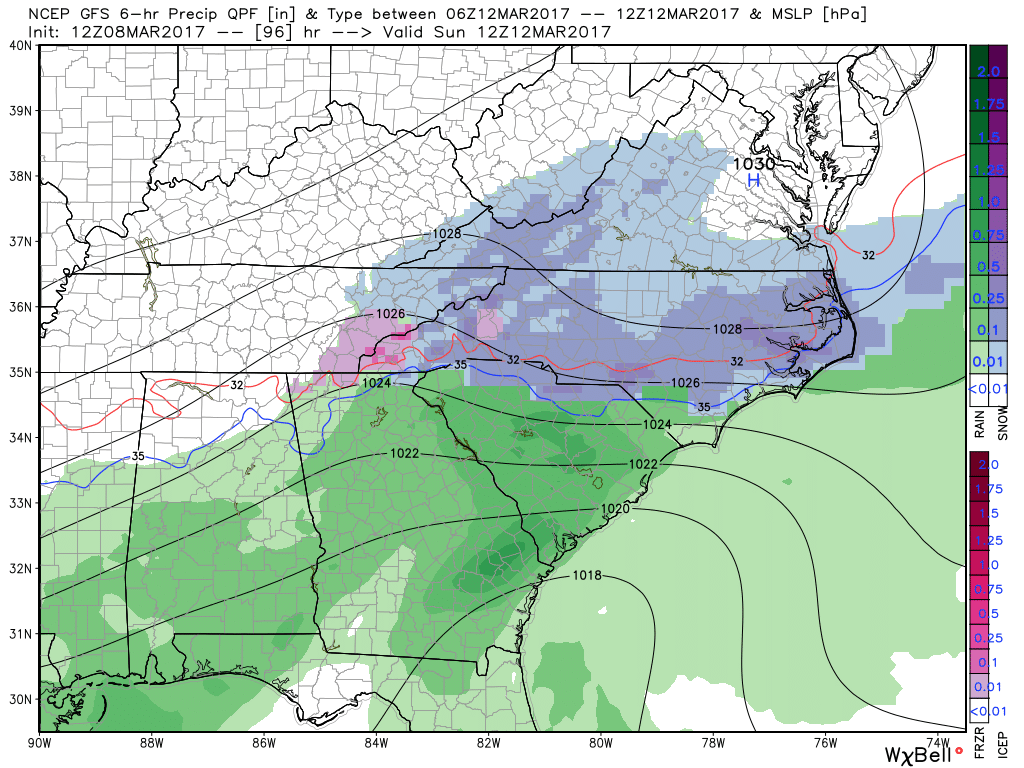 Despite the chances for winter precip to the north, there is another blast of cold air coming in next week. That will give some spots the potential to dip to near freezing in the mornings for the beginning and middle of next week.
High temperatures next week will only make it into the 50s. These temperatures will be below average for this time of year.
PHOTOS: Winter Storm Jan. 2017