About Atlanta Tech Edge
Atlanta Tech Edge is a weekly show produced by the Atlanta's NBC affiliate,
WXIA
. Atlanta Tech Edge focuses on Atlanta's technology industry, the local start-up community, area innovators, entrepreneurs and tech business news.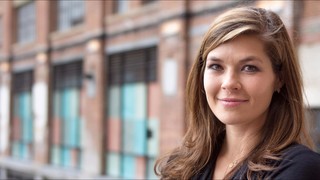 Titania Jordan
,
Host
Titania Jordan is co-founder and CMO of PRIVET and former CMO of KidsLink. Titania has helped multiple startups launch in Atlanta. She started her own full-service marketing firm after gaining experience as an account executive with Lincoln Financial Media. Titania is extremely active in the Atlanta tech scene and on the public speaking circuit, and she feels a special calling to help women in tech succeed. As a native Atlantan, she feels a strong sense of loyalty to her city and is proud to make it shine in the tech world.
Email Titania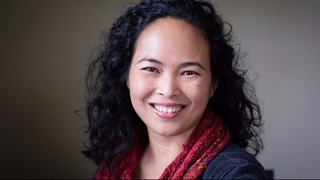 Nathalie Malkoff
,
Producer
Nathalie Malkoff is an experienced TV news producer and Web Manager. She began her career as a reporter for the NBC affiliate while attending the University of Illinois at Urbana. In Tampa, she produced an Emmy Nominated Documentary at WTTA then joined the TEGNA team as a producer for the CBS affiliate, WTSP. Since then Nathalie has worked in the tech industry as a Web Content Manager, Social Media Consultant and Project Manager for agency clients including Walgreens, Philly Cream Cheese,Taye Diggs, Randy Jackson, and Nick Cannon. Nathalie is a mom, wife, avid photographer, former Roller Derby skater and current mini-van driver.
Email Nathalie
Contact Us
Do you have any tech news to share? Do you want your company or event to be considered for an appearance on Atlanta Tech Edge?
Please include your contact info, company name, website and social media info.
Send an Email
If you have an event you would like featured on our Events Segment,
submit an event
.
Want to reach our audience?
Atlanta Tech edge is watched by tens of thousands every week. Our audience is highly educated, work or have an interest in the tech industry, and value innovation and enterprise.
Contact us
to learn more about our sponsorship opportunities.