CEDARTOWN, Ga. – Shellby Garner's boyfriend, Dustin Drew Putnal, 27, has been charged in the death and sexual abuse of her 21-month-old daughter, Ella Grayce Pointer.
Polk County Police responded to a 911 call on Oct. 28, around 2 a.m., about a baby not breathing in an apartment in Cedartown, Ga. EMS arrived and started CPR on her.
The toddler was transported by ambulance to Polk Medical Center in Cedartown in critical condition, and later airlifted to Egleston Children's Healthcare of Atlanta—where, upon examination, it was first noticed that she had possibly been sexually assaulted and had severe head trauma.
"They worked on her, carried her to the hospital... continued to work on her and that's when they told us that she had sustained major brain injuries. Major organ injuries. Sexual abuse," said Joy Shell, Pointer's grandmother.
More: Autopsy complete in Ella Grayce death
Pointer died in the hospital two days later on Oct. 30.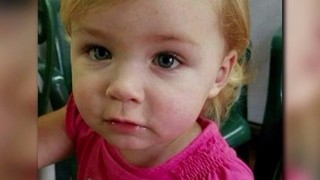 Garner was working the third shift, she said, when she got a call that her daughter had stopped breathing.
"She was gone for 30 minutes and they revived her. Her heartbeat was all hers," Garner said. "But she was already gone. Her body was there, but she was already gone."
'All I know is that I went to work and I came back and my baby was dead… My baby was gone.'
It's a loss that her family can't comprehend.
Photos | Meet Ella Grayce Pointer
"For this tragedy to happen, I don't understand how anybody or anything," Shell said. "I don't understand evil in the world that can do this. I just don't understand."
More: Few answers in death of 21-month-old toddler Ella Grayce
"She was the light of everybody's life," Shell said during a vigil the family held in November. "Beautiful. Caring. Loving. Generous. I could go on for days and days. Justice will be served. Justice will be served. We will make sure of it."
Polk County Police Chief Kenny Dodd, who worked in collaboration with the GBI, confirmed that the little girl was with two men at the time of the incident. Both were interviewed by police.
One of those men, Dustin Drew Putnal, of Cedartown, Ga., is Garner's boyfriend. He was arrested at the time for violation of his current probation. The other male, who was also allegedly at the apartment, has not been identified.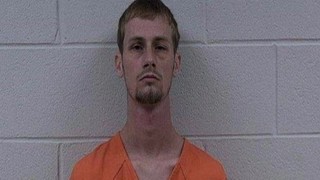 More: Police investigating death of toddler Ella Grayce Pointer
The Polk County Police Department and the Georgia Bureau of Investigation's probe ended in charging Putnal with murder, felony murder, two counts of aggravated child molestation, aggravated battery, two counts of aggravated sexual battery and felony cruelty to children.
The investigation is still ongoing.
Photos | Family, friends hold vigil Ella Grayce Pointer
Stay updated on this and other stories by downloading the FREE 11Alive News app now in the iTunes store or on Google Play.
© 2017 WXIA-TV