LOGANVILLE, Ga. -- High winds made for a challenging fire call in Gwinnett County on Friday, when crews responded to a home outside of Loganville.
Gwinnett Fire spokesman Tommy Rutledge said the fire happened in the 1100 block of Burning Bush Drive around 2:30 p.m. By the time crews arrived, the flames were already burning through all floors and into the attic. Crews worked quickly and began an "interior attack" but were forced outside by wind-fueled fire.
Crews next used hose lines and a ladder over the home to knock-down most of the fire. At some point the roof collapsed further complicating how crews handled the situation but ultimately there were no serious injuries.
Only one person, who was already outside the home when crews arrived, was taken to the hospital for smoke exposure. The American Red Cross has been called in to help three adults and one child.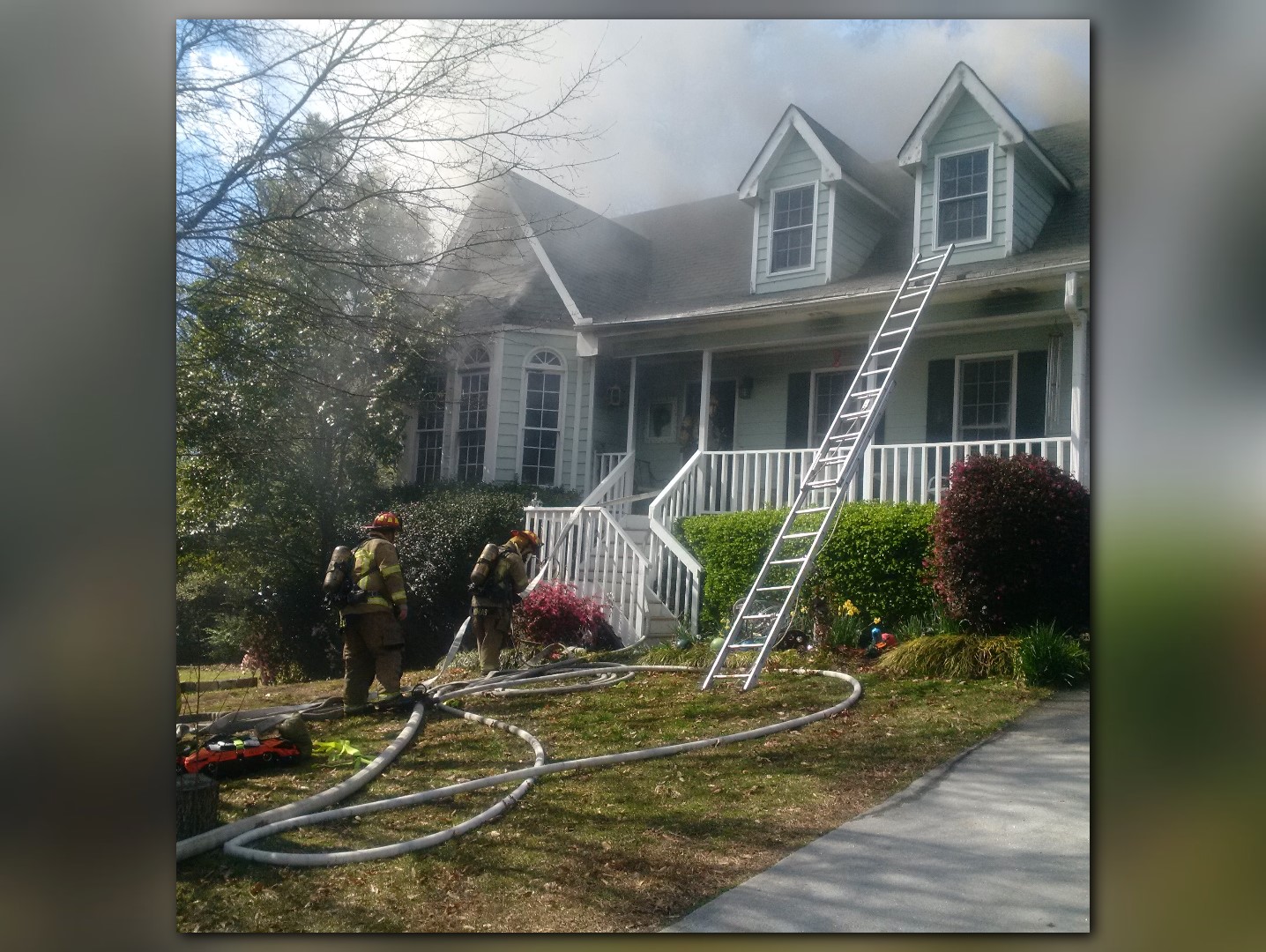 © 2017 WXIA-TV