A Warner Robins man was arrested after being released from the hospital Friday in what police are calling an attempted burglary.
Police said Martiez Holmes, 27, was shot by a woman on Angela Avenue just after midnight Friday after she heard noises outside of her window.
The mother of an infant and 5 and 6 year-old children armed herself with a small caliber handgun and went to her front door, according to a news release. The woman told police she saw a man standing on her front porch after she cracked open her door.
Holmes, according to the news release, walked towards the front door and attempted to open it.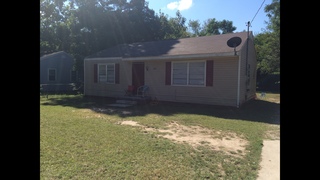 The mother shot him and he ran away.
She was able to give police a description of the suspect. Police said they found Holmes in the area of North Avenue and Evergreen Street with a bullet wound, the news release states.
Police said Holmes gave them a false name, but they were able to identify him. Officers brought him to the hospital where he was treated and released.
He was then arrested and charged with attempted burglary and giving a false name.