Lauren Exline, 8, doesn't keep her allergies a secret from anyone.
The more people who know, the more likely it is that she can avoid foods that will start a life-threatening allergic reaction.
"I meet with every one of Lauren's teachers to go over her food allergy plan and asthma plan," said Lisa Exline, Lauren's mother. "We have an open dialogue about her triggers and signs of trouble."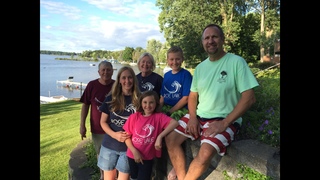 Lauren is in 3rd grade at Peachtree Academy in Covington. She risks a severe reaction if she tastes or comes in plysica contact with dairy, peanuts, tree nuts or mollusks.
"When people start to learn about her and her allergies and what we go through on a daily basis to keep her safe, they're so compassionate" Exline told 11Alive's Jennifer Leslie.
The Exlines are getting help with their message from Children's Healthcare of Atlanta, which created an "Allergic Reaction Card."
Parents can fill it out and give them to teachers, coaches, friends and anyone else who might need to know how to help in an allergic reaction situation.
The cards explain the signs of an allergic reaction, what the triggers are for the child, what to do if the child goes into anaphylactic shock and when to call 911.
Once they are printed and folded, the cards are about the size of a business card, so they're easy to keep on hand in case of an emergency.
"They're fantastic," said Exline. "I think they give parents a great starting point to have that conversation with teachers, administrators and others. It's a great way to bring awareness."
Lauren suffered her first allergic reaction when she was 18 months old.
It happened when her brother ate a bowl of cereal and then gave her a kiss on the cheek.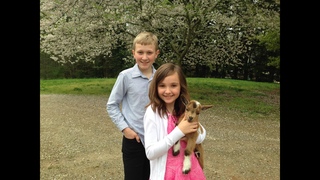 The contact with dairy caused her throat to swell. She also developed a rash on her cheek but recovered quickly. It was a wakeup call.
Lauren has outgrown several allergies, but she still has to be vigilant about the others.
Download and print your allergy reaction card
(© 2016 WXIA)