Wizometer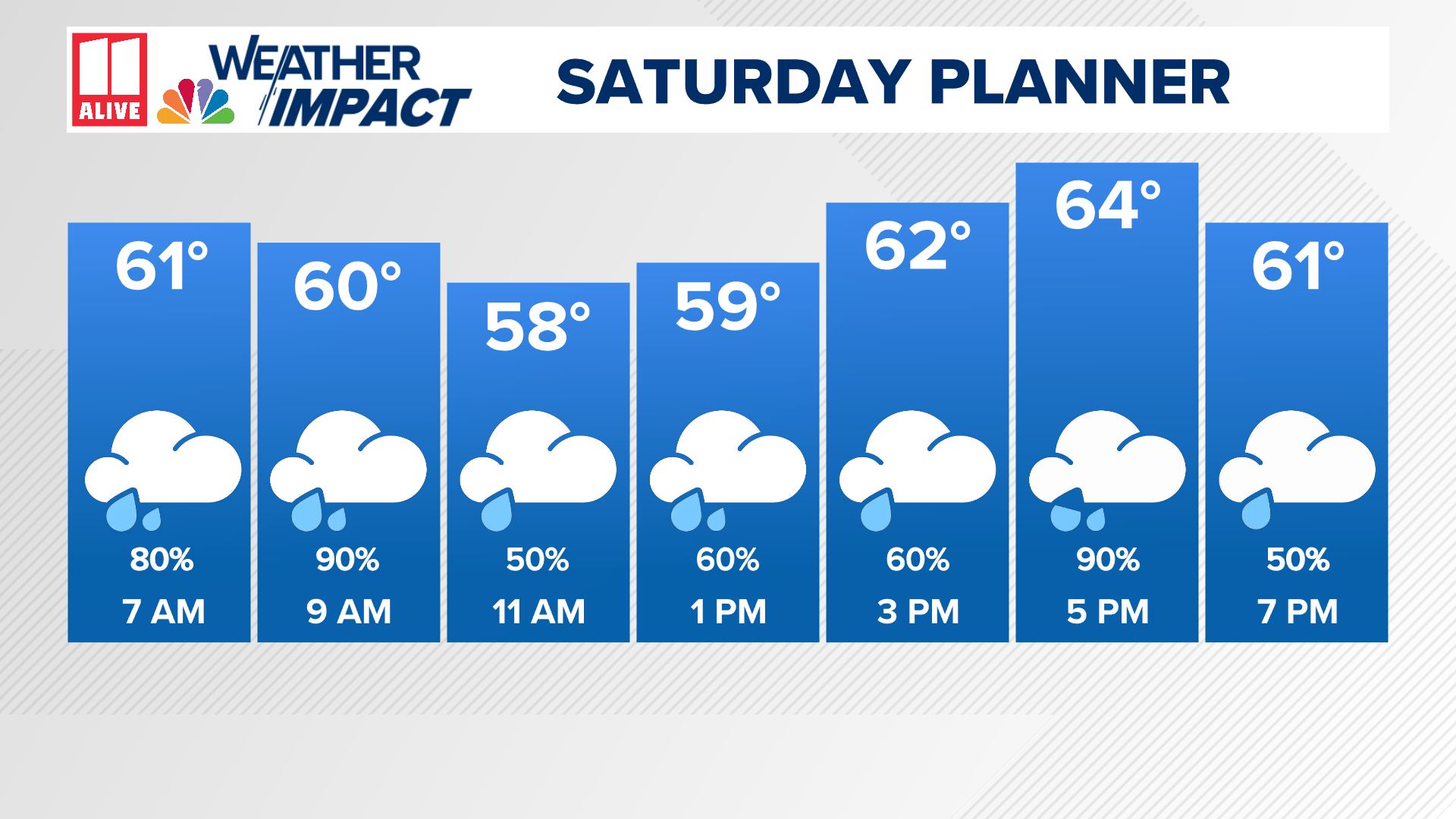 About the Wizometer
What is the Wizometer? It gives 11Alive viewers clear, quick and easy to understand weather reports on-air and online. The Weather Information Zone or WIZ features the Wizometer. The Wizometer always has the forecasted high and low temperature for the day and an easy to read icon that will describe the day. The Wizometer also rates the day from 1 to 11. 11 to remind you it's 11Alive!

A 1 or 2 on the Wizometer means there will be a high chance for severe and dangerous weather. High numbers such as 9, 10, 11 will mean it is a clear day with average high and low temperatures and clear to do anything you want outdoors. The middle numbers mean there will be a mix of good and bad elements in the day. Whatever the number, there will always be a great explanation by our meteorologists. The Wizometer is for people looking for a quick way to observe the week at a glance and see what day will be nice out and what day will be a bad day to plan outdoor activities. Now if you want all the details and the explanation, don't worry our weathercasts on air and online will still have all the great insight and forecasting you are used to. The Weather Information Zone on air and online has the only live, interactive, local radar in Metro Atlanta. You can actually zoom into your street, soccer field or golf course so you can tell when the rain is coming. The local, interactive radar is on our website and our WIZ App. The app is available by searching 11Alive Weather in the iTunes Store or in the Android Marketplace.

The WIZ also has the exclusive hour-by-hour daily forecast so you can see exactly when we predict rain to start or the sun to come out each day. Our meteorologists are committed to bringing you the most interesting and in-depth weather coverage in Metro Atlanta. We know the name might make you laugh. Viewers tell us it makes them smile and it's memorable. Local weathercasts haven't changed in decades and 11Alive is committed to creating and producing new and exciting ways to get your news and weather.