Cheryl Preheim is the weekday morning anchor on 11Alive Morning News and a mother of four young children. "We love raising our kids here; and it's an honor to work at a station committed to telling meaningful and important stories in Metro Atlanta and beyond," says Preheim.
Cheryl has been part of the NBC family for two decades. She joined the WXIA family after working at TEGNA's sister station in Denver, KUSA, where she anchored the morning news.
Cheryl has been honored with the prestigious National Edward R. Murrow award three times for individual work; and twice for her part in team coverage.
She's been awarded 14 Emmy Awards, including back-to-back Emmy Awards for the Southeast's Best Anchor in 2017 and 2018. She has won Emmy Awards for in-depth news coverage, breaking news reporting, feature reporting, writing, and for a half-hour documentary about a service trip to Haiti. Cheryl wrote and produced the special, "From Haiti to Home." She lived in Haiti with her family when she was young.
Cheryl says in-depth interviews with Nobel Peace Prize recipient Malala Yousafzai, Former President Jimmy Carter, and virtuoso violinist Izhak Perlman are among her most memorable.
The Olympics have been a favorite assignment for Cheryl. She's already preparing for her 5th Olympics covering the 2020 Summer Games in Tokyo.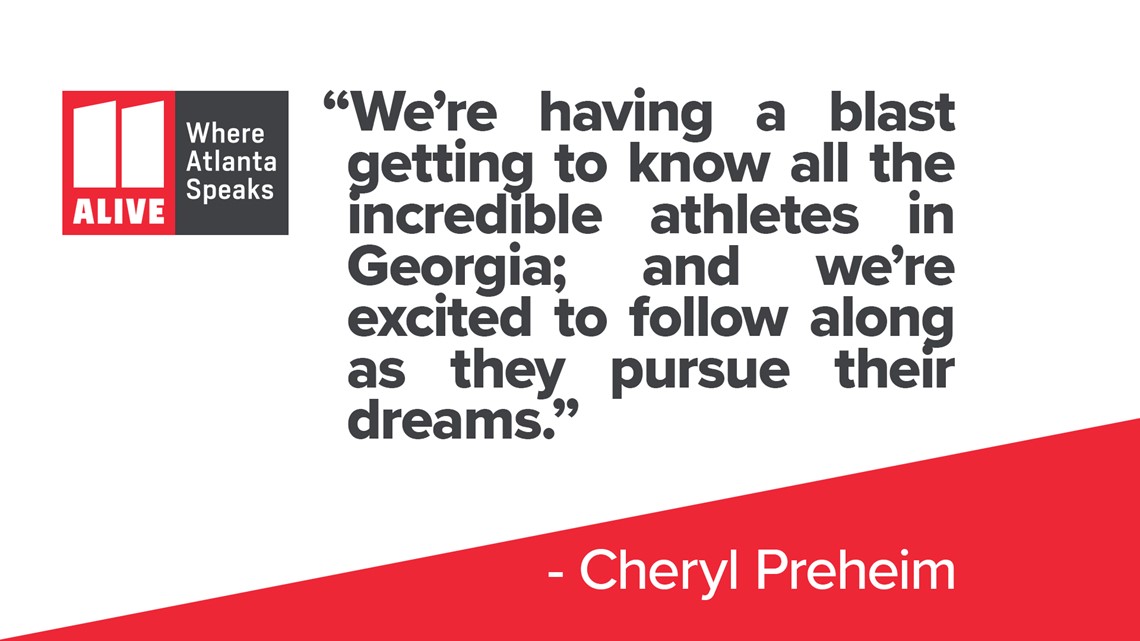 Cheryl covered the Olympics in London, England; Sochi, Russia, Rio de Janeiro, Brazil and PyeongChang, South Korea. She says she's loved the opportunity to get share the stories of many team USA athletes. She's closely followed the journeys of Olympians like 3-time Olympian Elana Meyers Taylor from Douglasville, 5-time gold-medal swimmer and UGA student Missy Franklin, and gold-medal skier Mikaela Shiffrin.
Outside of work, Cheryl loves to spend time with her husband and their four young children. Her youngest is three-years-old.
Cheryl and her family work closely with organizations helping children with medical challenges. Her son, Joshua, had an unexpected open-heart surgery when he was 7 years old. A few weeks after surgery, her youngest child was born at Children's Hospital with a kidney condition.
"We found ourselves in intensive care two different times over six weeks, with two different children." She said. "We saw a purpose in it, though, as it taught us to appreciate life in a deeper way."
If you have someone who has shown courage through a personal challenge or as they have committed to helping others, please let Cheryl know. She'd love to share their Brave Conquers Fear story. Email her story ideas!
What story needs to be told? Contact Cheryl: