Jerry Carnes is a news reporter with 11Alive who has served in many roles during his three decades with the station. Jerry interned at 11Alive in 1981 while a student at the University of Georgia and joined the news team as a full-time employee in December of 1988.
The Gainesville, Florida, native graduated from UGA in 1982. His previous work experience includes stints at WRBL-TV in Columbus, Ga, WAAY-TV in Huntsville, Alabama, and WSPA-TV, in Greenville, South Carolina.
Since joining 11Alive, Jerry has worked as Athens Bureau Chief, General Assignment Reporter, Investigative Reporter, Commuter Dude, and currently serves the public answering viewer questions as the Why Guy. Over the years he's covered events such as the 1996 Olympic Park Bombing, the ValuJet crash in the Everglades, and the massive flooding in south Georgia in 1994.
Jerry raised his three children in the Atlanta area. They are all graduates of Dunwoody High School, and all three attended the University of Georgia, as did Jerry's wife Cady.
When he is away from work, Jerry volunteers in several capacities at Dunwoody Methodist Church. His hobbies include hiking and reading. Jerry is also a rabid fan of the Georgia Bulldogs, Atlanta Falcons, Atlanta Braves, Atlanta Hawks, and Atlanta United. He is a prostate cancer survivor who works with several organizations to make men aware of the risks of the disease.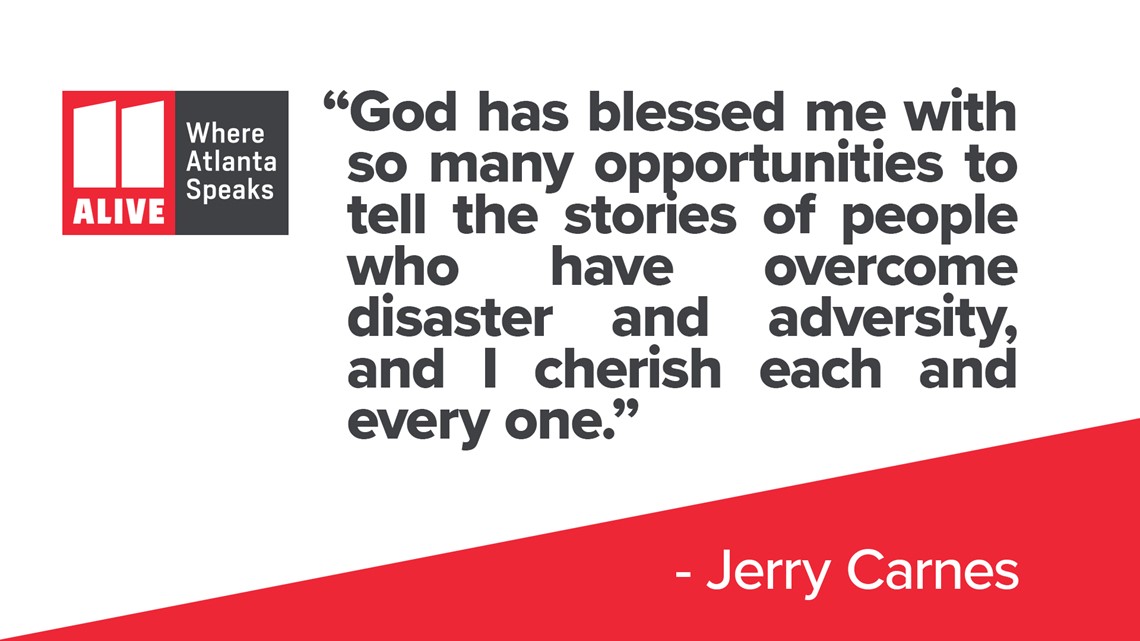 What story needs to be told? Reach out to Jerry, now: