Shiba Russell is the weekday anchor for 11Alive News at 5 and 6 p.m. and 11Alive News: Primetime at 7 p.m. on WATL-TV.
Since joining the station in 2016, Shiba launched 'Elevating Atlanta,' a series focused on shining a light on changemakers elevating their community and in many cases the world. Shiba enjoys sharing uplifting stories that fuel the mind, body and spirit and help improve lives.
Shiba previously worked at NBC 4 New York, where she co-anchored the Noon, 5 p.m. and 11 p.m. weekday newscasts. She also anchored 'Early Today' for NBC News and 'Way Too Early" for MSNBC. She is an eight-time Emmy award-winning journalist who has covered breaking news stories across the country, including 9/11, the Sandy Hook school massacre in Newtown, Connecticut, the deadly EF5 tornado in Moore, Oklahoma, the I-85 bridge collapse in Atlanta, and Hurricane Sandy. Shiba has also worked as an anchor/reporter in Boston, Pittsburgh, Long Island and the Bronx. She has contributed to numerous team awards; a National Emmy, several Edward R. Murrow and National Headliner awards.
Shiba is involved with many metro Atlanta organizations: the YMCA of Metro Atlanta, partnering with the Y for its 'Healthy Kids Day' campaign, United Negro College Fund (UNCF), Salvation Army of Cobb/Douglas counties, Atlanta Community Food Bank, Urban League of Greater Atlanta, and the Cobb County and Gwinnett County Chambers of Commerce. Over her twenty plus years as a journalist, Shiba has donated countless hours to numerous non-profit organizations that provide educational opportunities for under-served students. Shiba's biggest professional passion is mentoring young female journalists.
Shiba graduated magna cum laude, with a Bachelor of Arts degree in Communications from the College of New Rochelle. She earned a Master of Science degree from Northwestern University's Medill School of Journalism.
She lives in Metro Atlanta with her daughter.
Her favorite thing to do in her spare time is to exercise, nap, spend time with her daughter and dine out at undiscovered restaurants.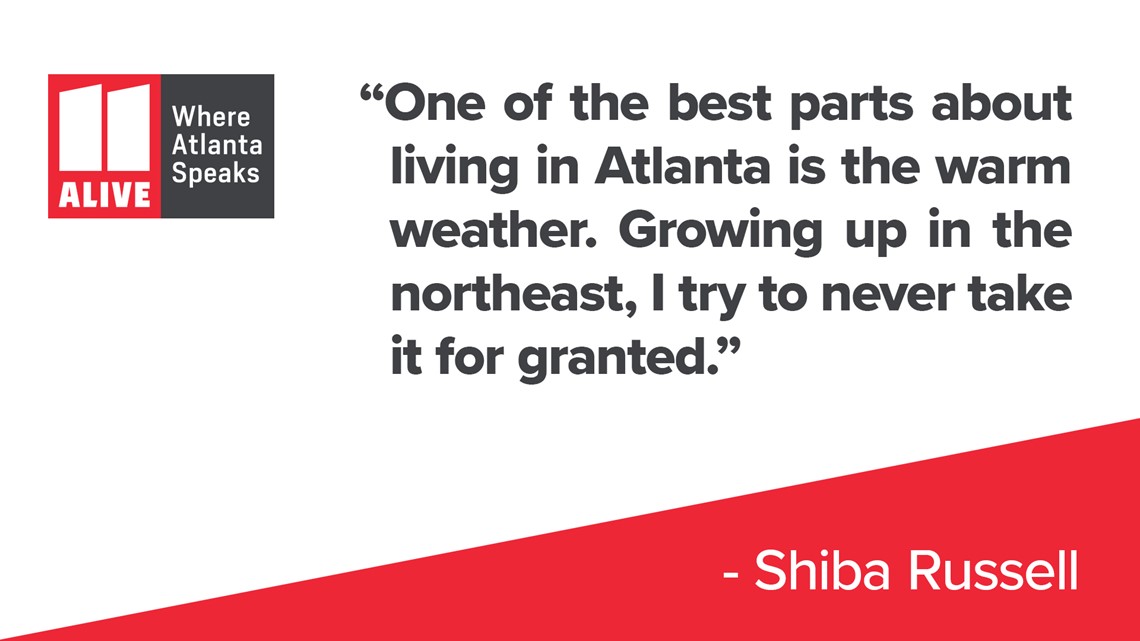 What story needs to be told? Reach out to Shiba now:
Email | ShibaRussell@11Alive.com