Tanner Flowers is the Managing Editor of the My News project at 11Alive. While he has lived all over the country, he keeps coming back to Atlanta -- the place he calls home. Tanner joined 11Alive in September of 2018.
Tanner has more than 15 years of professional journalism experience at newspapers and digital news outlets. Most recently, he was part of a news startup in Los Angeles, California. He is an alumnus of the University of Missouri.
With My News powered by 11Alive, Tanner leads a team of dedicated reporters that cover the stories that are important to your community. Whether it is holding your town council accountable, telling you about new developments or introducing you to a neighbor who has a great story to tell, My News is telling the stories that are most important to your neighborhood.
When he isn't deep in community news, Tanner is exploring kid-friendly places around town with his family.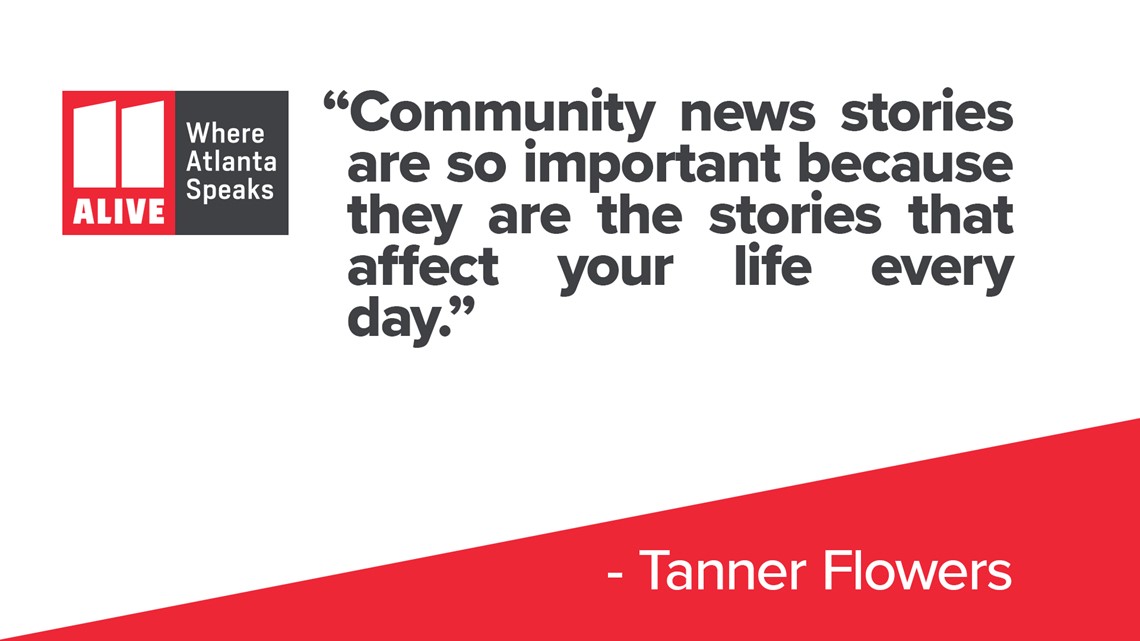 What story needs to be told? Reach out to Tanner, now: