ATLANTA -- An Atlanta-based rapper is making waves online after video of him throwing money in the air for homeless people surfaced over the weekend.
Terrell Davis, who goes by his stage name Ralo, posted a video to his personal Instagram page, where it's drawn both praise and criticism. (Click here to see the video; warning: the post contains some language)
11Alive asked the rapper why he did it, and he said he was just trying to do a little bit of good after being inspired by what happens in adult clubs.
"I feel like I've been throwing money in the club all my life," the rapper said. "My friend Gucci Mane and I was in the club making it rain and I just wasn't feeling it. I was making it rain for all the wrong reasons."
Instead, Ralo said he kept his money, and when he woke up the next morning he decided he would use it to pay it forward in his own way – by "making it rain" for Atlanta's homeless.
"I feel like I prefer and I'd rather give my money to those in need because those people probably needed the money more than anything."
Ralo said he just wanted to lend a hand to people who have been through a lot, like him.
"Some things that you go through in life you just can't get over and I almost gave up numerous times," he said. "You never know what they've been through."
WEB EXTRA | Rapper Ralo explains why he 'made it rain' for the homeless
While some have praised the rapper for donating his dollars for a better cause, the way he did it has raised some eyebrows.
In video, the rapper can be seen tossing loose bills into the air from his car while those the money is meant for scrounge around for it on the ground.
PHOTOS | Rapper Ralo 'makes it rain' for Atlanta homeless
PHOTOS: Rapper Ralo 'makes it rain' for Atlanta homeless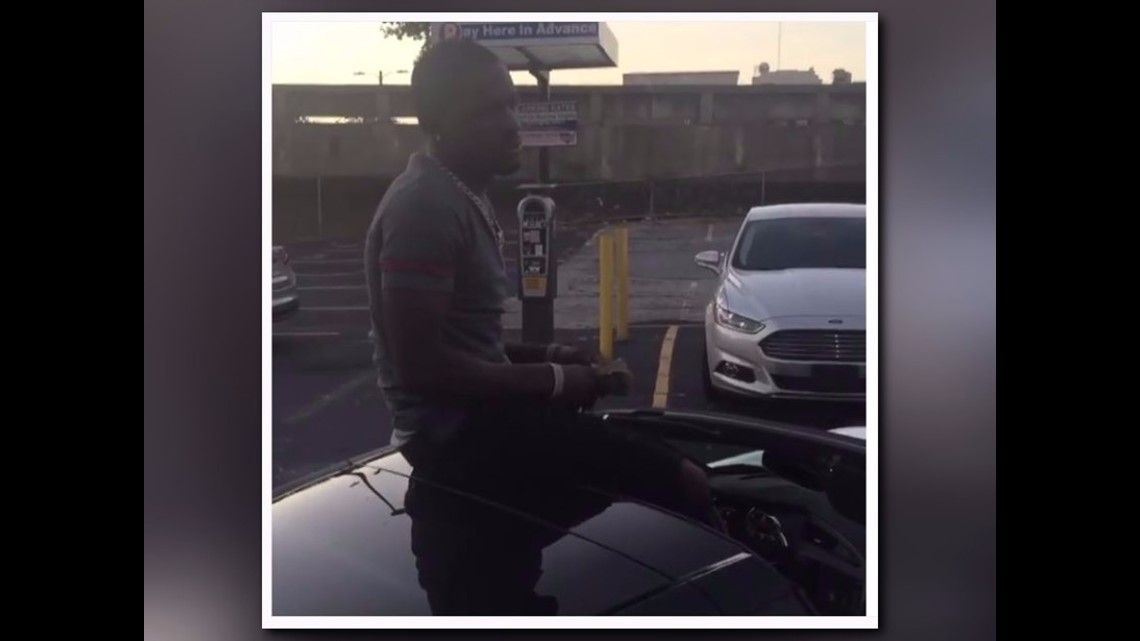 11Alive asked him about claims that his actions can be seen as demeaning. But in Ralo's eyes, it doesn't make a difference how a person gives, just that they give.
"If I was hungry, I wouldn't care if people throwed it to me or handed it to me, as long as I got it," he said. "No matter how much good you do they're still gonna say something bad about you."
Ralo said this is not the first time he's done something like this and he said it wouldn't be his last. He said he hopes his "challenge" will catch on. Meanwhile, he said he will continue to "make it rain."
"People do what they see what other people do," he said. "Maybe due to the fact they see me do this, they'll come do this."