DOUGLASVILLE, Ga. — Chuck E. Cheese is rolling out the purple carpet for a grand reopening in Douglasville, Ga. on Thursday.
The family entertainment fun center is celebrating its 200th remodel nationwide and throwing a party to commemorate the milestone. Chuck E., the center's iconic mouse, is inviting the community to participate in raffles and eat free cake. The company said the first 25 families in line will also enjoy free gameplay during the event.
Chuck E. Cheese has invested in its nine, soon to be 10, Atlanta-area locations to bring new technology -- and of course -- new games. Now when families head to the fun center, they'll find new activities with varying skill levels for players of all ages, an interactive dance floor and a 200-inch LED video wall, a news release said.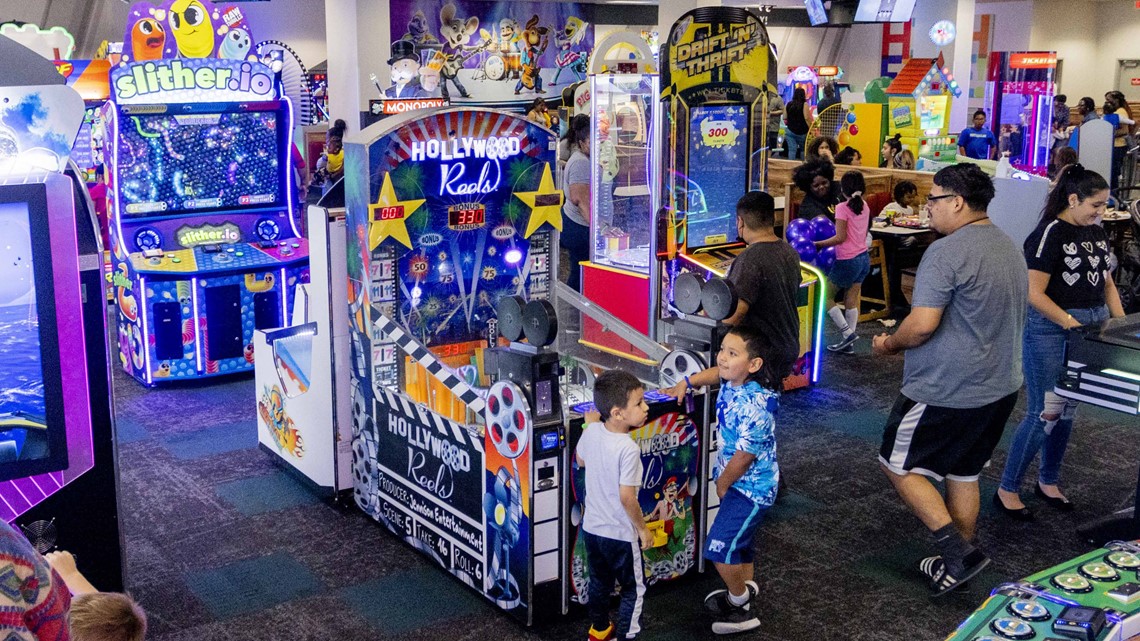 Chuck E. is also giving one of his closest friends the best party ever. Between Jan. 26 through Feb. 28, fans can visit chuckecheese.com/wow-sweepstakes to enter for a chance to win a private, 2-hour, ultimate fun party package for up to 200 guests with appearances from the entire Chuck E. cast.
Chuck E. Cheese Grand Reopening Event
Thursday, Jan. 26 | 5 p.m. to 7 p.m.
6890 Douglas Blvd, Douglasville, GA 30135