ATLANTA -- A popular yearly event in Atlanta was shut down on Sunday due to allegations that the organizers failed to comply with their permit.
According to an Atlanta Police Department spokesperson, Sgt. John Chafee, officers were in the process of shutting down the event just before 5 p.m. because organizers were unable to pay the off-duty officers they had hired.
"Without them, they are in violation of the permit requirements," he said.
Chafee later elaborated that in the permit, the event stated they would have 20 off-duty officers working each day of the event as part of their security plan. After the permit was approved, police said the organizers asked to reduce the number of officers they would hire for the event.
PHOTOS: Caribbean Carnival event shut down in Atlanta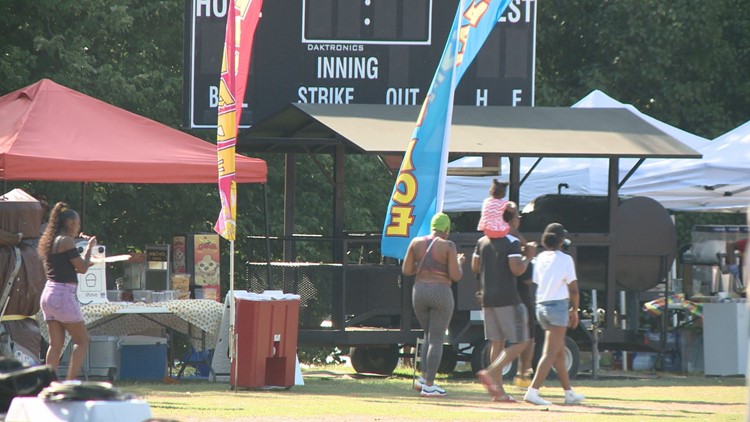 "The Parks Department agreed to allow them to hire 10 off duty officers to work yesterday and today," Chaffee wrote in a statement. "Today, organizers asked to reduce the number of officers to 2 or 3 and advised they were unable to pay for the originally agreed upon and approved number."
That's when he said police made the decision to shut the event down.
According to information from the event website, this is the 32nd year of the Caribbean Carnival which includes live soca, reggae and Afro-Caribbean Music. It was being held at Central Park in downtown Atlanta.
In 2003, several leaders of local masquerade bands came together to form the Atlanta Caribbean Carnival Bandleaders Association. The group has produced the annual Atlanta Caribbean Carnival since 2005.
The group estimated the expected crowd for the 2019 parade at between 2,000 and 3,000. The event itself, they said, could draw between 15,000 and 20,000.
11Alive is in contact with event organizers and is awaiting a response. This is a developing story. Check back for updates as they become available.