FRISCO, Texas — Another major development is coming to Frisco.
Universal Theme Parks and Resorts executives announced Wednesday the company plans to open a park in the booming Collin County suburb.
The park will be a kids-themed park with family-friendly immersive experiences and rides involving Universal movies, executives announced. It will also include a 300-room family-friendly hotel. People of all ages will be welcome, but the park will be designed for families with children younger than ten.
Universal operates five theme parks worldwide and several more resorts.
The Frisco park will sit on 97 acres near the Dallas North Tollway and Panther Creek Parkway. The park will be about one-fourth of the size of Universal's main theme parks. The Frisco park will be "a scale appropriate for our young family audience," Page Thompson, Universal's President of New Ventures told WFAA.
"We wanted to come to the Dallas/Fort Worth metroplex, because this is one of the largest in the country, and it's one for the fastest growing," Thompson added.
"And within that, we picked Frisco because it's just a very dynamic, exciting city. You can see the growth all around you. And it has a really high family population and just seemed like the perfect place for us to go."
"We envision this park as a regional park, so we expect visitors will come not only from the state of Texas, from outside Texas as well, from neighboring states," Thompson added.
"That's why we built this 300-room hotel so they can turn it into a family vacation."
Thompson told WFAA the company will not reveal its specific timetable, but noted the project is complex and will take some number of years.
While Universal still needs to get city committee and council approval to move the project forward, Frisco Mayor Jeff Cheney called the efforts a "great partnership."
"They asked us how fast Frisco can move," he said.
"And we told them we're used to moving really fast. And so we expect dirt to be moving here sooner than later."
Frisco has been no stranger to new developments in recent years, from the Dallas Cowboys' headquarters at The Star, the new PGA of America campus and one of the DFW metro's first H-E-B grocery store locations.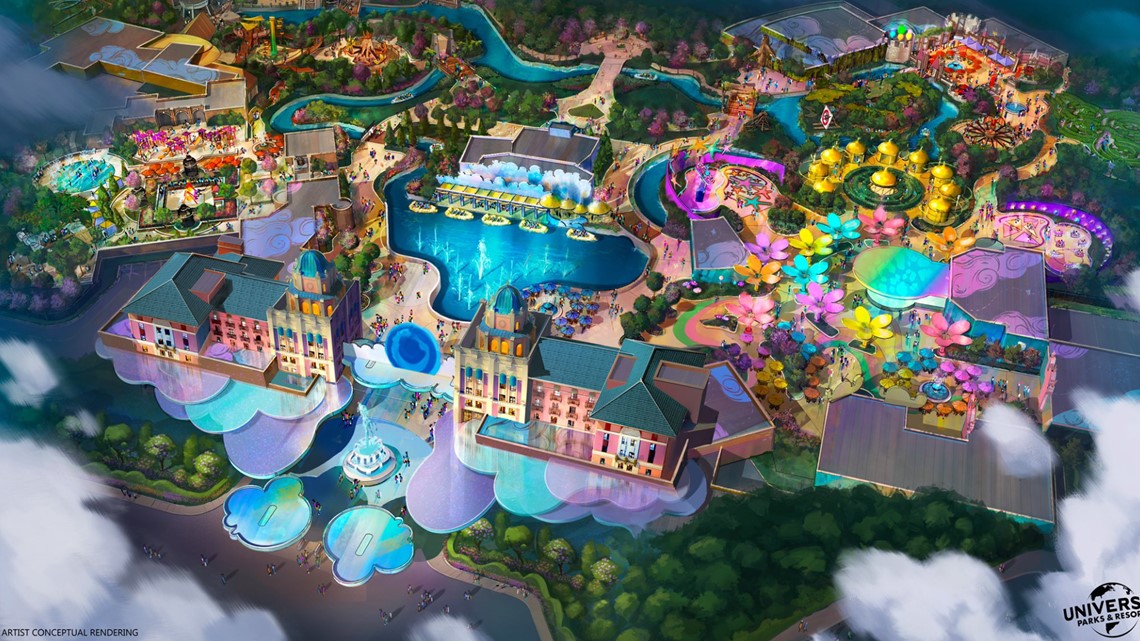 "We take it as a great honor," Cheney said.
"They literally picked us. We didn't go out and recruit them."