ATLANTA, Ga -- Matt Ryan and the Atlanta Falcons aren't the only ones who put in winning performances during Saturday's NFL playoff game at the Georgia Dome.
Before the Falcons and the Seattle Seahawks took the field, musician Mike Phillips captivated the 70,000-plus crowd and audiences around the nation with his saxophone rendition of "The Star Spangled Banner.
"
Phillips is a native of Mount Vernon, NY. He recalls the moment when he was first introduced to music.
"I was 10 years old, in the second grade in the Mount Vernon school system," he said. "A guy came in from the school and was recruiting for the band. My hand immediately went up. I guess I just didn't feel like doing the work in front of me, but I had no idea it would become a profession.
"Unfortunately, music isn't as predominant in today's school systems as it was then."
Phillips played violin, bass and other instruments before settling on the sax. "The sax is the closest instrument there is to the human voice," he said. "I was able to be expressive on it."
Philips made his New York debut at Wilson's nightclub in 1993, and that led to a series of session and sideman jobs in jazz, R&B, and rap.
Phillips, who has been playing professionally since age 16, has released three solo albums: "You Have Reached Mike Phillips" in 2001; "Uncommon Denominator" in 2006; and "MP3" in 2010. All debuted highly on contemporary jazz charts.
A fourth, "Pulling Off the Covers," is set to come out later this year.
Over his career, Phillips has traveled the world; performed with Michael Jackson, Stevie Nicks and Prince; and played the national anthem at NBA finals, the American League Championship Series; and two Super Bowl halftime shows.
But the Georgia Dome crowd that was present Saturday night "rivaled anything I have ever heard," Phillips said. "They were ready to go before I ever hit a note."
Phillips' rendition of the national anthem set social media on fire as word of the "saxthem" wafted through the web on the mellow notes of this alto sax player.
Twitter falls in love with #Saxthem at Falcons-Seahawks game https://t.co/IyiapJVt4I via @@11AliveNews

— Bekki Reyes-Germany (@BekkiRGermany) January 15, 2017
Absolutely Amazing rendition of the National Anthem by Mike Phillips at Falcons playoff game yesterday:#SAXTHEM 🇺🇸https://t.co/K63zlVTlHW

— Marc (@MarcLiberty16) January 15, 2017
Phillips thanked his fans for all of the attention.
PHOTOS | Falcons fans tailgate before playoff game
PHOTOS: Fans tailgate before Falcons-Seahawks game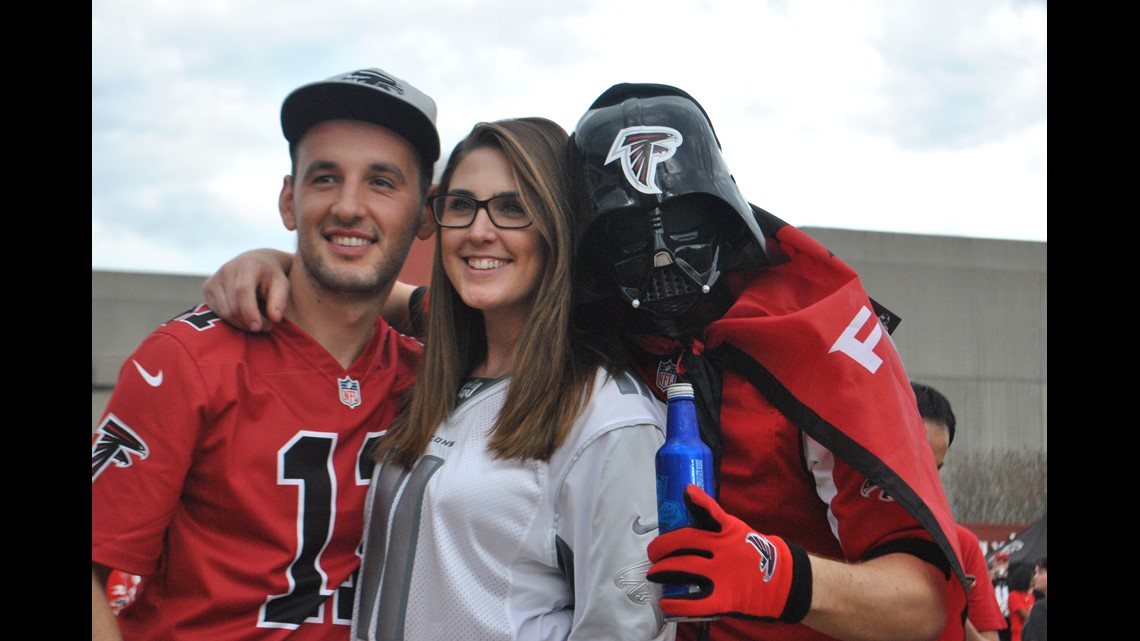 Photos | Atlanta Falcons Cheerleaders