"It was beautiful the first time, but I know this time it's going to be way more fun. It's going to be different," Wheeler said.
The Puerto Rican singer and songwriter is one of eight headliners at the "Pum Pum Latin Music Festival," a one-day event that will take place at the Lakewood Amphitheatre on September 3.
Performers at Atlanta's first Latin music festival
The festival's lineup features some of the biggest reggaeton artists. Latin artists like Dominican rapper El Alfa and popular Puerto Rican duo Zion & Lennox will grace the main stage Labor Day weekend.
Known by his fans as "La Voz Favorita" because of his romantic ballads, Wheeler, whose real name is Jose Angel Lopez Martinez wants fans to know he's singing all the hits.
"If I have the feeling that people want me to sing it, I'll sing it. I'll be there with all my fans singing and having fun," Wheeler explained.
With over 16 million monthly listeners on Spotify, the Puerto Rican singer will perform in front of thousands in September, Atlanta DJ and festival organizer Angel Arroyo said.
Latino community's reaction to festival
For a state with more than a million Latinos and a metropolitan area with one of the largest concentrations of Latinos in the country – the Latino community in Georgia and Atlanta believe the festival is long overdue.
"Honestly, it feels great because it's something we don't usually get to experience," Maria Garcia said.
Young Latinos in Atlanta specifically seem the most eager. Garcia is one of dozens that lined up to purchase tickets at the festival headquarters in Tucker in early July.
Reggaeton fans line up for tickets to Atlanta's first Latin music festival
"The people I'm most excited to see at the festival are Jay Wheeler and El Alfa," Garcia said. "I'm going to feel so emotional and in shock when I see Jay Wheeler because it's the first time I get to see him perform."
When asked about the event, festival attendees could not contain their excitement of seeing popular reggaetón artists so close to home.
"It feels good not having to drive all the way to Miami to see Latin artists because everything happens in Miami," said Karen Castellanos, an Atlanta native and festival attendee.
In recent years, Latin artists like Wheeler have also noticed a shift. The fan base for reggaetón has grown in the metro and across the U.S.
"Obviously, a lot of artists going over there are going because we know that there's a lot of people there that want us to be there," Wheeler said.
Latin music festivals like Pum Pum Fest typically take place in states like Florida, Las Vegas, and California.
In part, Atlanta welcoming the festival is a sign of Latin music, like reggaetón, becoming mainstream. A report released in April by the Recording Industry Association of America shows that Latin music revenue exceeded $1 billion in 2022 for the first time.
Reggaeton's Origin Story
Reggaeton had its conception in Panama around the 1980s and eventually rose to prominence in Puerto Rico. The music genre blends Jamaican reggae music with Latin American dance hall music and hip-hop influences.
"I don't know how to describe it, but reggaeton is one of a kind. It's a have a good time type of thing," Castellanos explained.
Bringing a Latin music festival to the ATL
Bringing the festival to the metro was important to Arroyo.
"This festival has always been a dream of mine," he explained. "This is something I knew that Atlanta needed."
Arroyo first had the idea for a Latin music festival in Atlanta during the COVID-19 pandemic. Originally from Peru, he moved to the U.S. as a child and has been a part of the city's music scene for over 16 years as a DJ.
Arroyo encourages everyone to attend and asks that people bring their home country flags to represent where they come from.
The Latin festival experience will be complete with food trucks serving Latin cuisine and the Pum Pum Market, where guests can discover unique crafts and goods from Latin artists.
Festival headliners like Wheeler want fans to know he's thinking about them and can't wait to perform.
"I just want to say that I love you guys and I'll be there soon. I hope you guys enjoy everything we do, everything we sing, every song we make happen," he explained.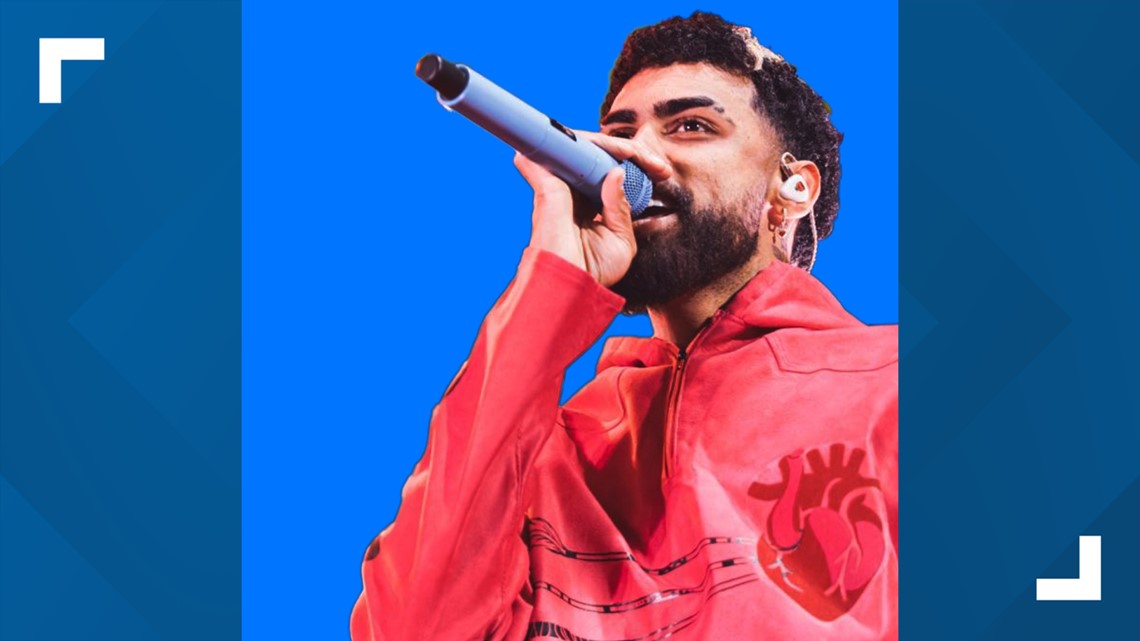 According to organizers, tickets for the festival are on sale now on its website.