What does it take to make a hit record?
That depends on who you ask. But here in the A, that potential hit has to navigate organically through a few circuits -- strip clubs, the streets, social media, then radio -- before it can be certified.
DJ Greg Street from V-103 said every success story happens in its own way.
"There's really no scientific way," he said. "Some stuff bubble from the streets. Some stuff bubble from the radio. Some stuff bubble from the internet."
These days, it takes a team to make it, especially in this do-it-yourself industry, where giant record labels no longer have the same power of influence they once did. Despite that, up-and-coming artists still have to tread carefully, as Street said he has watched many careers end just as quickly.
"My philosophy for a superstar? It takes six, seven, 10 years to make a superstar," he said.
"We're #1 in the world right now," Migos said in a previous interview with 11Alive. "We're grateful."
Over at Hot 107.9, station Program Director Hurricane Dave said the Atlanta music scene is a fast-paced industry. So fast, he has to stay ahead of the game to figure out what the next hit single is. "I pretty much can get a pulse on it when it's starting to bubble," he said.
"Now, it's more social media and it's more instantaneous, where before, you could wait two or three weeks to see if it's popping," Dave said.
And when it's popping, it gets radio play. The most sought after seal of approval. And most agree, those who call radio stations requesting their songs to be played...are just playin themselves. If the song is hot, radio stations will find them.
Lil Bankhead from Streetz 94.5 is the first to say it. "The radio is the last place you go. I learn that from Greg Street," he said. "You play it in the radio, ain't nobody gonna know it in the street."
Bankhead acknowledges that the competition is tough, and DJ Kash, also from Hot 107.9, said artists have to hustle and network to get those co-signs from DJs, dancers, producers.
"I can't even count how many mixtapes I get handed to me," he joked. "I could be at the Waffle House. I could be at IHOP. I could be anywhere just sitting out eating, and people will come up to me and say, 'DJ Kash, can you listen to my mixtape?'"
But for record producer and trap music pioneer Zaytoven, the process is really not that complicated.
"It has to grow legs from the street -- off mixtapes to being in the clubs then touching radio," he said. "If they're circulating in those clubs, then you have a hit on your hand. It's only a matter of time before it touches the radio."
And that's where, oddly enough, strip clubs come in. They're about as Atlanta as hip-hop itself, and the clubs and dancers play an important role in determining the success of a song, as it makes its way to becoming a radio success. It's just part of the process, Bankhead said.
"You go to the strip club, you throw money, they playing your song," he said. "They gon' be like, 'Play it again, because he always throws money.'"
Aside from that, radio stations also tap in to the technology right in the palms of their hands to see what hip-hop songs their listeners are looking for. Shazam, the music app, allows DJs to keep tabs on what songs people are looking up and where, allowing them to track the success of a single as it makes its way from getting play in the clubs to getting play on the air waves.
While it's definitely an advantage to have your song heard by a room-full of people at the club, it's not the only path to giving it a life on the radio. Some hit singles take a more organic route; it can surface in a small community, Bouldercrest, for example. Then extend to another neighborhood, like Decatur. From there to all of East Atlanta, until, finally, it makes it on the radar.
But it's not enough for a song to be ready for its primetime moment. That hustler's ambition has to be there, too. A non-stop grind.
"Don't confuse activity with achievement," said one Patchwerk Studios representative. "Just because you're running fast doesn't mean you're going anywhere. This is the market that you must break in. You can't afford not to come to Atlanta and not be seen."
And it helps that every night in Atlanta, there're open-mic nights and hip-hop events. All opportunities for artists to take advantage of.
"There's so much inspiration in Atlanta that anyone could have a record," said Kawan Prather. "Anyone could come with with a song."
MAKING IT | The Atlanta places that help you make a hit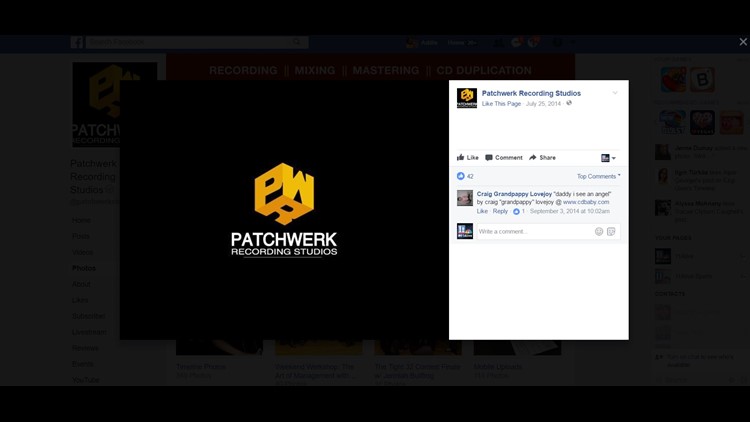 But for Greg Street, there's one thing that can make all the difference in a young artist's life: "You have to understand the business side of it," he emphasized.
Business deals, Greg said, can take you from being a rap star...to a rap mogul.
"Talent is not just the person on stage," he said. "Lawyers are important -- not just when you go to jail. Lawyers are important when you're doing music deals. When you're doing business deals."
Endorsements, clothing labels -- it's what the non-stop hustle is all for.
And for many aspiring rappers, like J Young, they want to be the "Lebron of music." And that's well and all, but success in the rap game comes with a price.
Just ask one local success story, who shared his journey of making it big...and the challenges he faced along the way.