Oh hello, sweet summertime! Lifestyle expert Mandy Landefeld from Sumptuous Living shares how to host a plush pool party!
Want to escape to a pool day at the famed Beverly Hills Hotel? Here's how to do it without leaving your own pool!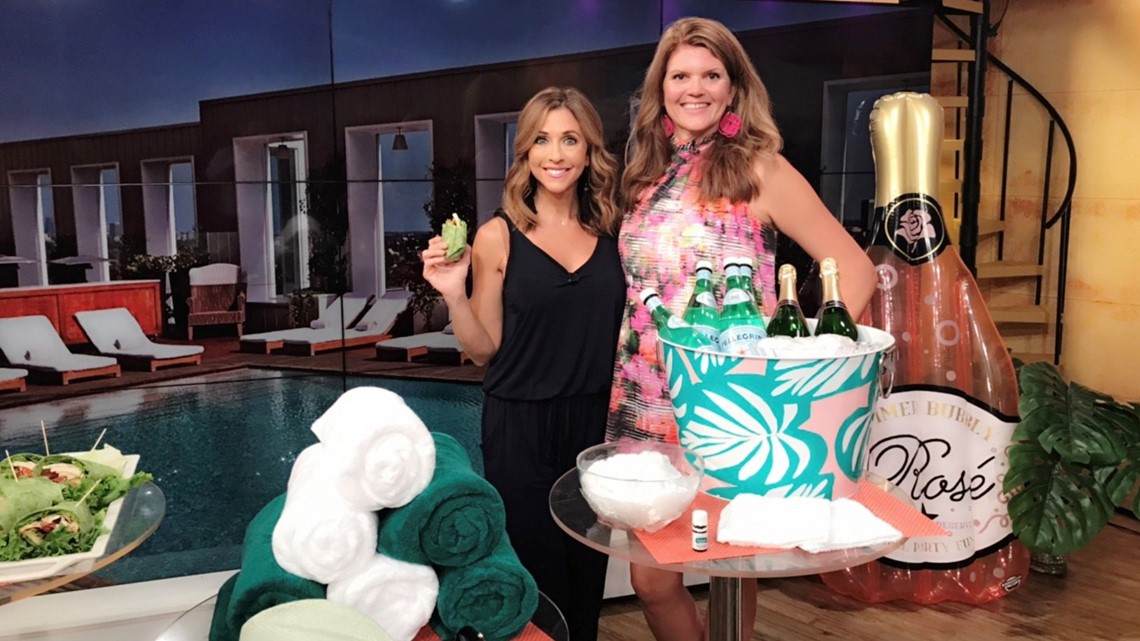 White, Dark Green & Blush Pink
Palm fronds, champagne bottles, sun hats and big sunglasses. Very old Hollywood!
Create your own Cabana with a White Sports Tent and Blush Colored Curtains zip tied to the corners. Add chairs and fun pillows!
Make sure to welcome your guests the way the Beverly Hills Hotel does. Rolls of towels and bottles of Pellegrino & champagne, and chilled rosé or peppermint washcloths make a hot day by the pool luxurious!
Soak washcloths in water mixed with 10 drops of essential oil per cloth for 4 hours
Lightly ring out the water to where they are damp but not sopping wet
Store each cloth in a ziploc bag and chill for 1-2 hours
Have them out for guests in an ice bucket or cooler with a sign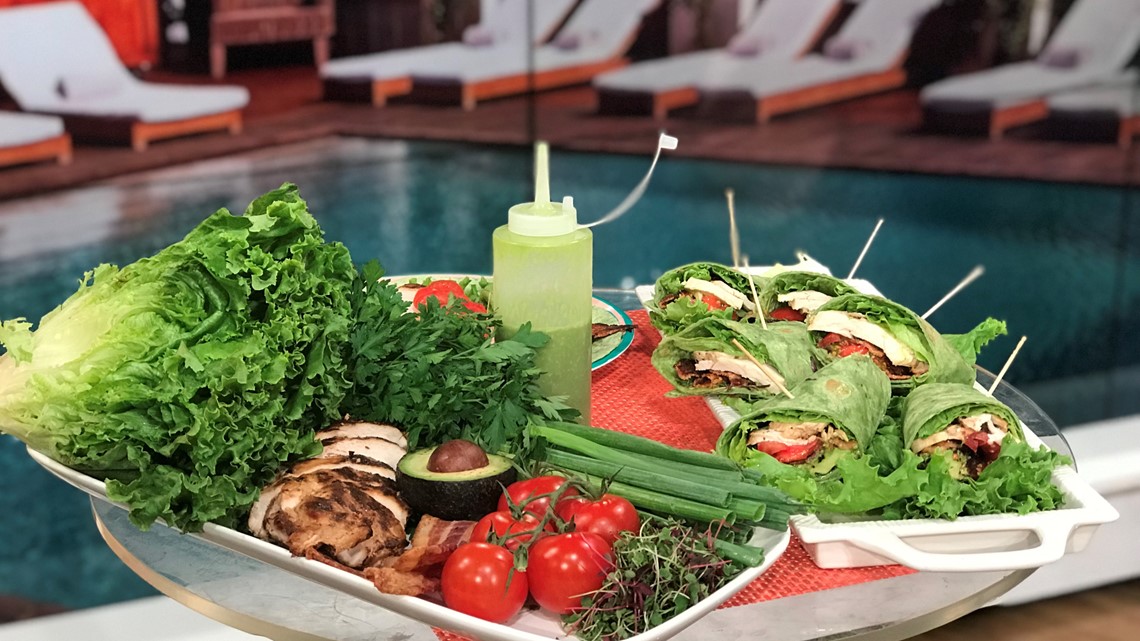 Serve food that is light and full of healthy stuff like our California Chicken Wrap with Green Goddess Dressing:
Spinach Wrap
Thinly sliced grilled chicken
Crispy Bacon
Sliced Avocado
Alfalfa Sprouts
Fresh Tomato
Green Goddess Dressing (1 cup olive oil, 1/3 cup red wine vinegar, 2 tbs honey, 1 1/2 cup chopped fresh parsley, 3/4 cup chopped basil, 1/2 cup sliced green onions, zest and juice from 1 lemon, and 2 garlic cloves)