Happy National Mulled Wine Day! Celebrate with new recipes from Taste and Savor's Chef Nancy Waldeck on Atlanta & Company.
What is mulled wine? Simply spiced warm wine with a shot of liquor in it. Made all over the world to chase away the cold weather, in Italy it's called Brulé, in Germany it's Glühwein and if you've visited Spain in the winter, you'll find Sangria warm and filled with fruit.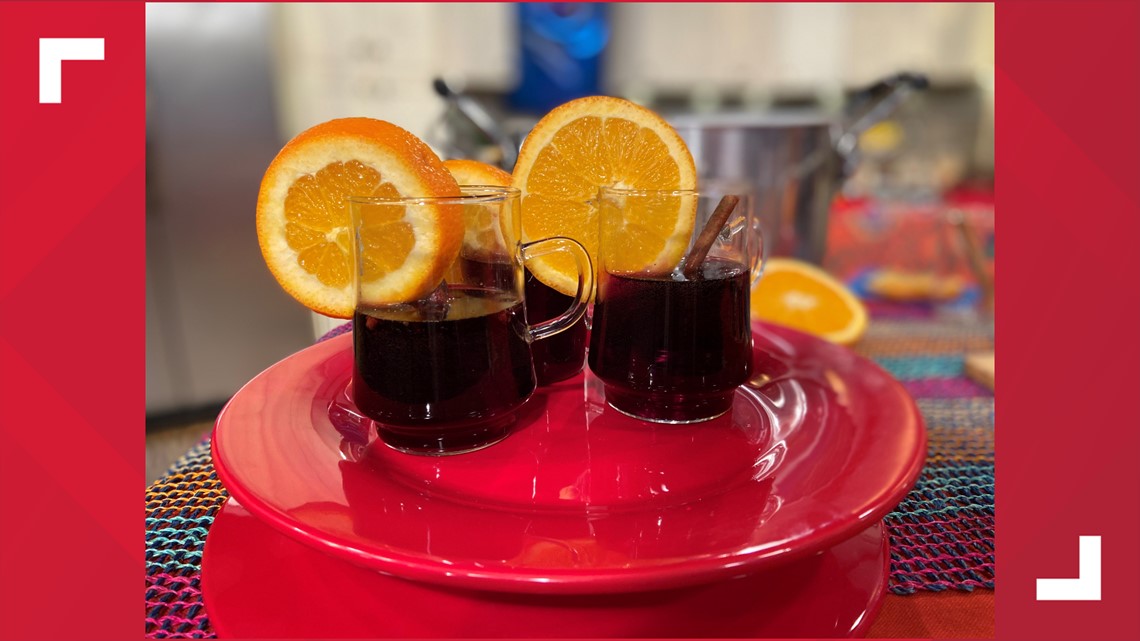 Mulled Wine in the Slow Cooker
2 Bottles Red Wine (I like California Zinfandel)
½ Orange Liquor or Brandy
¼ to ½ Cup Maple Syrup
4 Cloves
4 Star Anise
4 Cinnamon Sticks
Peel of 1 Orange
Add all the ingredients to a slow cooker and heat on LOW. Depending on your slow cooker – it will take between one and two hours for the wine to warm. Reduce the heat and serve the wine with an orange slice.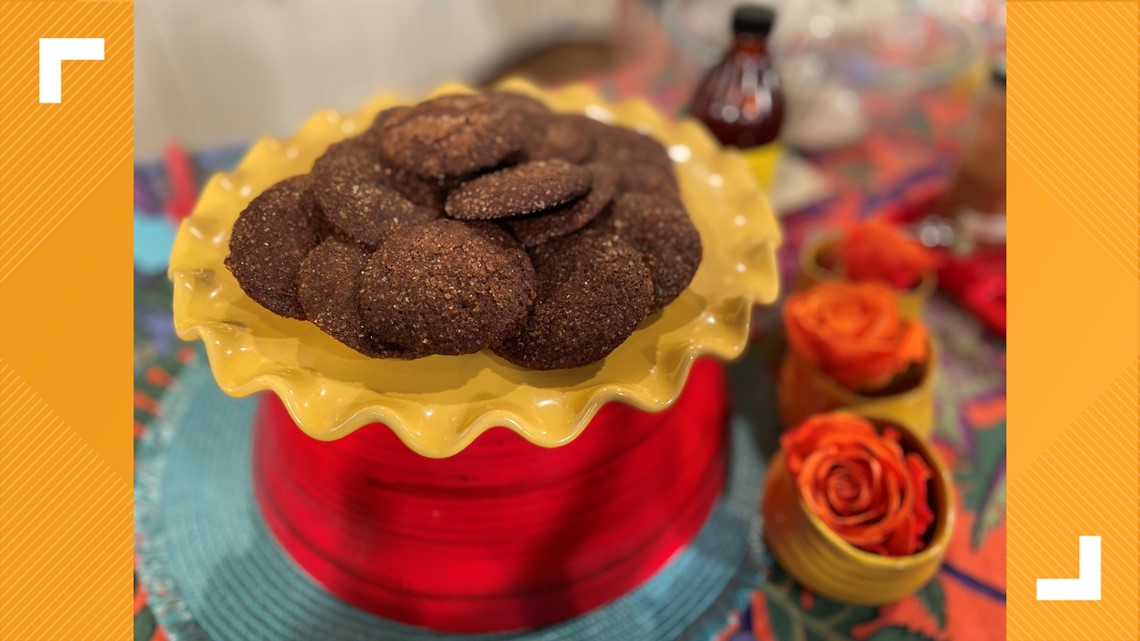 ¾ Cup Unsalted Butter, melted
1 ¼ Cups Raw Sugar, divided
1 Large Egg
¼ Cup Molasses
2 Cups Whole Wheat Pastry Flour
2 Tsp Baking Soda
½ Tsp Sea Salt
1 Tsp Cinnamon
½ Tsp Ground Cloves
½ Tsp Ground Ginger
½ Tsp Allspice
Preheat the oven to 375F. In a large bowl, stir together the butter, 3/4 cup sugar, and egg until smooth. Add the molasses and stir.
Combine the dry ingredients together in a bowl - flour, baking soda, salt, cinnamon, cloves, ginger and allspice; blend into the molasses mixture. Cover, and chill dough for 1 hour.
Roll the dough into walnut sized balls, and roll them in the remaining ½ cup of raw sugar. Place cookies 2 inches apart onto parchment-lined baking sheets. Bake for 8 – 10 minutes or until tops are cracked. Cool completely before serving.