Taste and Savor's healthy chef Nancy Waldeck shares yummy peanut butter-inspired recipes on 'Atlanta & Company.'
Straight from Chef Nancy:
Fast and Easy Peanut Butter Mole Tacos
3 TB Olive Oil
1 Large Red Onion, chopped
1Tsp Chili Powder
1 Tsp Smoked Paprika
½ Tsp Cinnamon
2 TB Unsweetened Cocoa Powder
4 Grated Garlic Cloves
1 Chipotle Pepper with 2 TBs Adobe Sauce (from can)
1 Cup Golden Raisins
1 (15 OZ) Can Fire Roasted Tomatoes
¼ Cup Smooth Natural Peanut Butter
2 Cups Chicken Broth
1 Rotisserie Chicken, Shredded
Corn Tortillas
Chopped Peanuts for Garnish
Your choice for filling your Taco: Prepared Salsa, Cheese, Freshly Chopped Cilantro, Avocado Slices, Shredded Napa Cabbage, Jalapenos etc.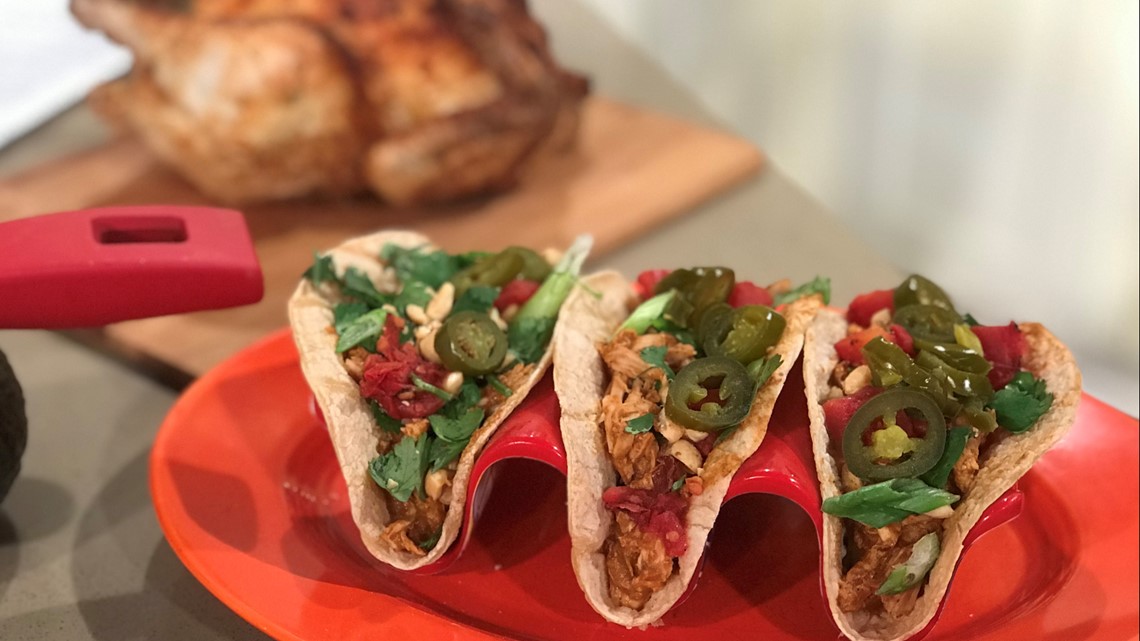 Add the olive oil to a sauté pan and cook the onion over medium heat with the chili powder, smoked paprika, cinnamon and cocoa powder, stirring occasionally until soft about 5 – 7 minutes. Add the garlic and cook and stir until fragrant. Add in the pepper and adobe sauce, the raisins, the tomatoes, peanut butter and broth. Bring to a bowl and turn to down to a simmer. Cook for about 15 minutes.
Remove the pan from the heat and allow to cool slightly. Place in a blender and puree until smooth. Add back to the pan and add the chicken. Cook until chicken is warm, garnish with peanuts. Serve with corn tortillas and garnishes.
Fast and Yummy Peanut Butter Pumpkin Cake
This super cake is so moist and rich that you'll want to make more than one recipe, so you can freeze some for breakfast, lunch or dinner!
3 ½ Cups Whole Wheat Pastry Flour
2 ½ Cups Raw Sugar
2 Tsp Baking Soda
½ Tsp Salt
1 Tsp Cinnamon
1 Tsp Nutmeg
1 (15 OZ) Can Pure Pumpkin
2 Large Eggs
4 Large Egg Whites
1 Cup Avocado or Grapeseed Oil
¾ Cup Water
2/3 Cup Natural Smooth Peanut Butter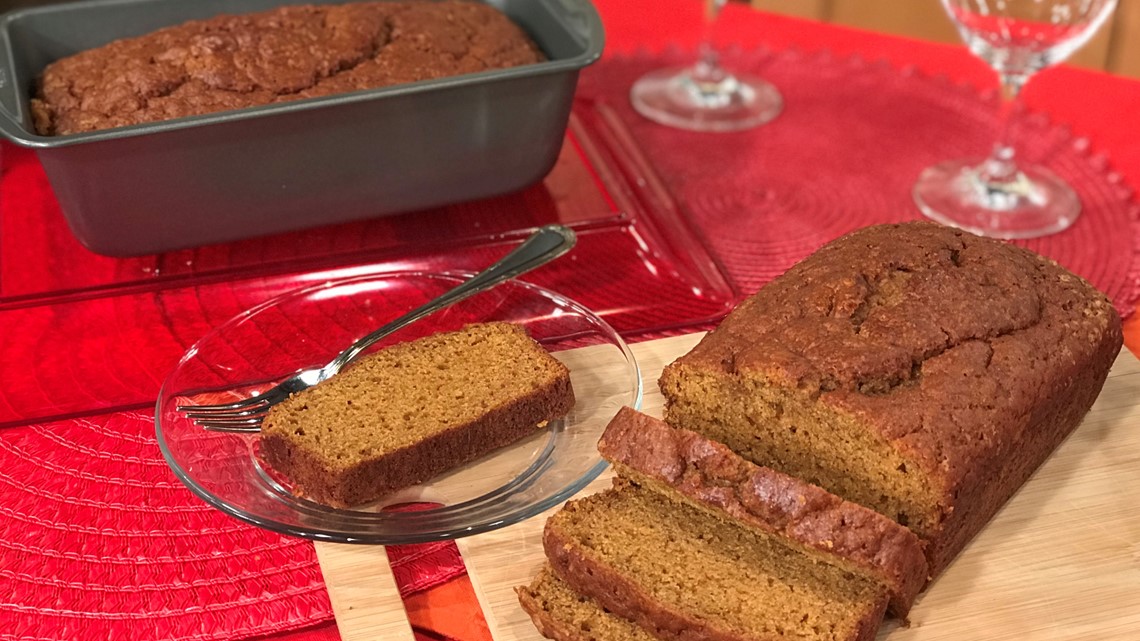 Preheat the oven to 350F. In a large bowl, whisk the dry ingredients together: flour, sugar, soda, salt, cinnamon and nutmeg together. In another bowl, stir together the pumpkin, eggs, whites, oil, water and peanut butter. Stir the dry ingredients into the wet, until just incorporated.
Pour into two greased and parchment paper lined 9 x 5 loaf pans. Bake for 60 – 70 minutes or until a skewer inserted in the middle of the pans comes out clean. Cool in the pans for 10 minutes before removing to a wire rack to finish cooling.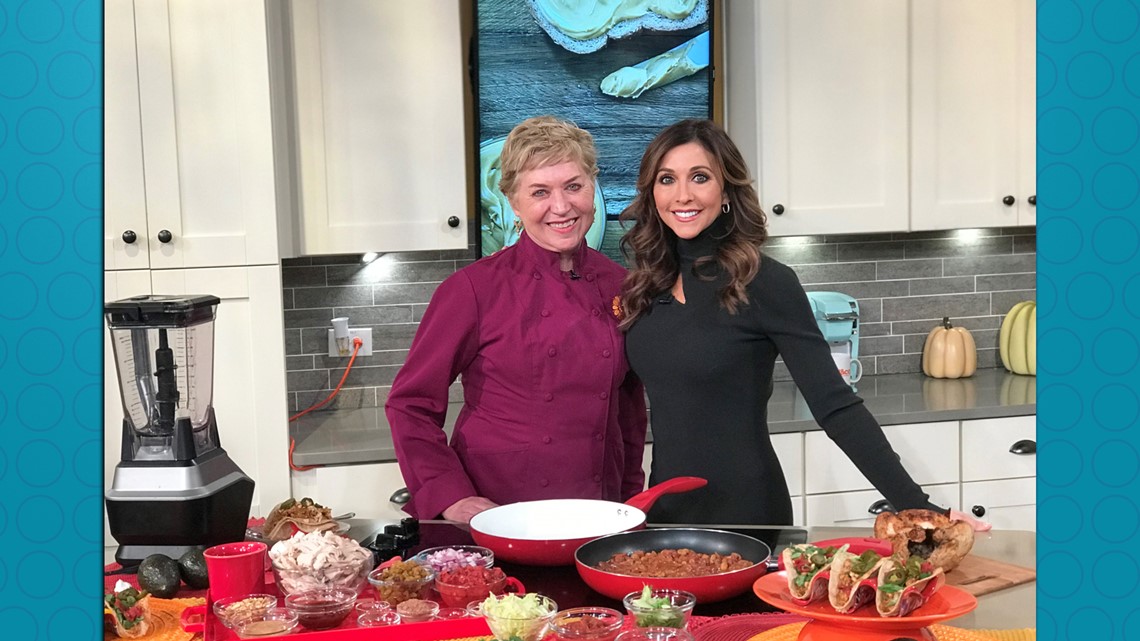 I've got a deep dark red blend that's full of the flavors of warm baking spices and chocolate – perfect to serve with anything from tacos to cake. This is a California red blend that's made from the classic combo of grapes packed with deep berry and vanilla flavors!