A delicious spread from Firebirds Wood Fired Grill on Atlanta & Company! Get their recipe for a Grilled Shrimp and Strawberry Salad below.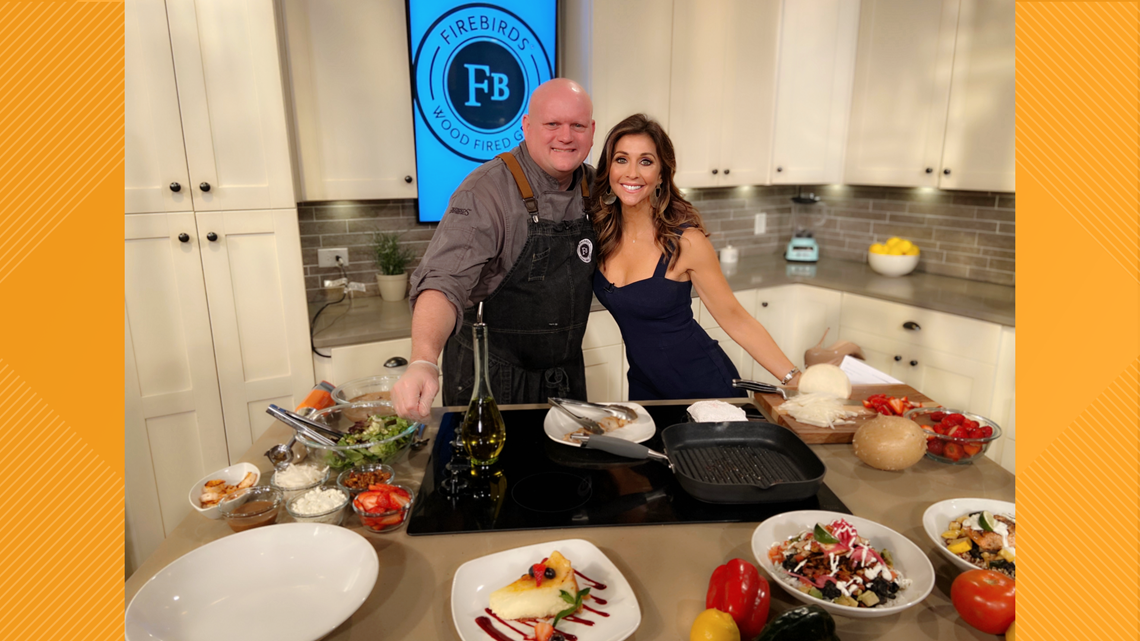 6 Large Shrimp
Firebirds Steak Seasoning (as needed)
4 cups Mixed Greens
1/3 cup Jicama
1/3 cup Spiced Pecans (recipe follows)
¾ Cup Sliced Strawberries
¼ cup Goat Cheese Crumbles
3 oz. Balsamic Vinaigrette Dressing (we make ours in fresh in house and it's a secret but feel free to use your favorite recipe or store bought version)
Skewer
1. Clean, devein and remove tails from shrimp
2. Thread skewer with shrimp (if using a wooden skewer, let soak in water for 10 minutes prior to prevent burning on the grill)
3. Sprinkle shrimp with Firebirds Steak Seasoning on both sides
4. Place shrimp skewer on the grill until done (roughly 3 minutes per side) Shrimp should be pink throughout
5. While Shrimp is grilling, toss all salad ingredients together in a large bowl including the balsamic dressing
6. Remove shrimp from grill and skewers, place on top of the salad
7. Serve with on plate with a chilled fork.