Mix it up in the kitchen with Mali!
Chef Mali Hunter was back in the 'Atlanta & Company' kitchen with mini beef wellingtons.
She also shared a vegetarian, mushroom option and a Corona cocktail!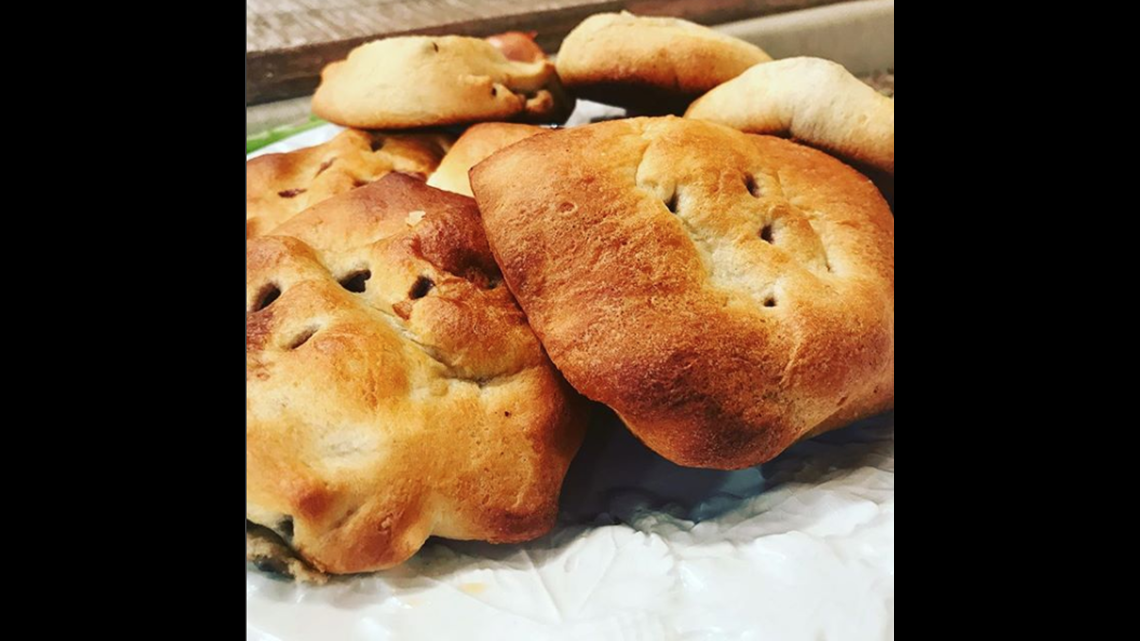 Mali's Mini Beef or Mushroom Wellingtons
2 pounds beef tenderloin, cut into 24 (1-inch) cubes or portable KO mushrooms cut into 1 inch cubes
1 large shallot, finely chopped
2 sheets frozen puff pastry, thawed (recommended: Dufour)
Kosher salt and freshly ground black pepper, garlic powder 10 ounces crimini mushrooms, stemmed and finely chopped
1. Preheat to the oven to 400 degrees F.
2. In a large skillet at medium-high heat, heat the olive oil. Pat the beef dry with a paper towel and season with Garlic powder, salt, and pepper.
3. Sear the beef on one side only until golden brown, 3-4 minutes. Be careful not overcook. Place in a small bowl to cool.
4. Cook mushrooms & shallots until they brown and release juices, about 4-5 minutes. Add the shallots until golden brown and shallots are soft, about 10 minutes. Remove from heat and cool.
5. Use a silicone backing mat or Line a baking sheet with parchment paper.
6. Roll out a sheet of puff pastry to a 10 by 14-inch rectangle. Put teaspoon-sized mounds of mushroom mixture on the pastry, evenly spacing them in a row formation.
7. Top the mushrooms with a slice of beef, seared side up. Cut the pastry into even squares around the meat and mushrooms with a sharp knife.
8. Stretch the 2 opposite sides of the pastry over each beef piece folding the ends over the top to make a small pocket.
9. Arrange them where the seam side is down on the baking sheet and then press them to seal the pastry.
10. Bake the Mini Wellingtons until golden brown, 20 to 25 minutes. Remove from the oven and let cool on your favorite serving platter for 8-10 minutes before serving.
Corona Premier Pomegranate Beer Spritzer with fresh pomegranate seeds.
1 cup of Pomegranate Juice
Fresh Pomegranate Seeds for Garnish
- Fill a tall glass with ice.
- Fill glass to almost full with Ice Cold Corona Premier.
- Add a splash of Pomegranate Juice for color & taste.
- Garnish with fresh pomegranate seeds.