Spring has sprung! Let new recipes reflect the season, even if the weather hasn't caught up yet!
Taste and Savor's Nancy Waldeck shared fresh spring salads with 'Atlanta & Company'.
2 Bunches Lacinto Kale, Shredded
½ Cup Extra Virgin Olive Oil
¼ Tsp Each Sea Salt and Freshly Ground Black Pepper
Place the Kale in a large bowl. Add the remaining ingredients to a food processor or blender and puree until smooth. Toss the kale with the dressing, starting with half and adding as desired. Sprinkle with *croutons.
*Sweet Potato Croutons - 1 Large Sweet Potato, peeled and chopped in 1" cubes tossed with olive oil, salt and pepper, roasted in a 400F oven until slightly browned on the edges.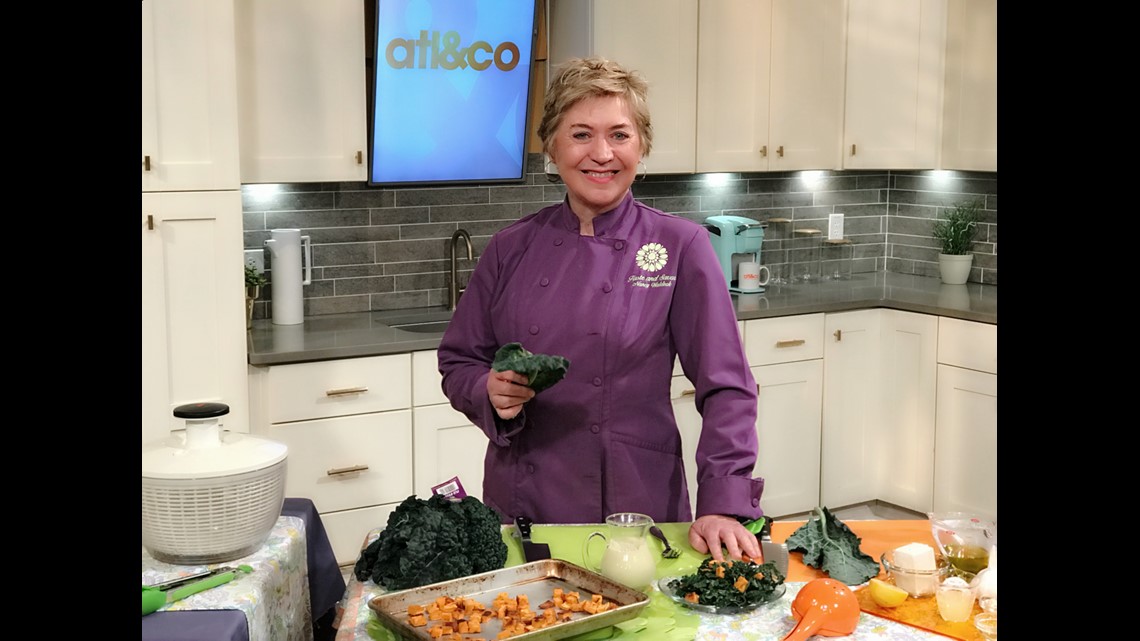 Strawberry Avocado Salad with Honey Lime Vinaigrette
3 Cups Sliced Hulled Strawberries
2 Large Haas AvocadosPeeled, Pitted and Chopped
1/3 Cup Extra Virgin Olive Oil
Sea Salt and Freshly Cracked Black Pepper
2 TB Toasted Sesame Seeds
Wash and dry the spinach well. Place in the bottom of a salad bowl and top with the strawberries and avocado. In a food processor blend together the vinegar, lime juice, honey, mustard, mint and olive oil. Season to taste with salt and pepper. Drizzle over the salad and top with sesame seeds.
The easiest way to toast sesame seeds is in a dry sauté pan over medium high heat. Stir often and don't leave the pan alone – sesame seeds go from raw to burned in just seconds!