ATLANTA — At Chay J's New Orleans Candies shop, it's all about family and serving traditional New Orleans sweets to the metro Atlanta area. The brother and sister duo said it all started with their father, who taught them the ropes of baking their favorite childhood desserts.
Channon "Chay" Powell worked with her dad at his shop at Sugar Dolls Candy Store in Metairie, Louisiana, where she learned each recipe of her favorite candies, from pralines to truffles.
She described the candies as "discovering the sweet side of Creole." According to Channon, pralines are a candied blend of vanilla, butter, sugar, cream and pecans.
Channon described her experience with her father as unforgettable before he passed away in 2006. She, with her brother, Jason "J," continued the legacy from there, birthing Chay J's New Orleans Candies years later.
Family continues to be at the core of their business as they work together, keeping their father alive through his work.
"We've been doing this for a very long time and to have my brother with me, and we work, and everybody knows us," Channon Powell said.
Channon first came to Atlanta in 1999, where she worked a corporate job. She received her first job layoff in 2001, and that's when she started the unique New Orleans sweet treat business. Her dad continued to coach her through the recipes before he died miles away from home.
Before she lost her job, Channon said her coworkers were her main supporters when she brought her candies for them to try at work.
"Shout out to my coworkers when I was working at corporate," Channon Powell said. "I worked in the technology field and they were my first customers to encourage me to get out there. My coworkers were my first customers and they still are my customers and still support me."
Channon and her brother are not only spreading the family legacy but paving the way and history for future Black business owners.
"It means a lot to me, especially as a black woman, to be able to be strong in the business field and be amongst a lot of different business owners," Channon Powell said.
Channon said she feels her customers and content creators can appreciate her family's idea to bring their culture to Atlanta and try new foods.
TikTok influencer shows love to business
A Las Vegas TikTok influencer, Keith Lee, reviewed the brother and sister's business after Jason sent their candies to him.
The creator is known for reviewing food from many small, locally-owned restaurants around the country, with his reviews helping many boost sales. Lee's followers use his reviews as a guide to see whether they want to shop with that business.
When a review was posted on the Powells' business, the sibling duo noticed an increase in orders just in time for last Christmas.
"It has been a game changer for us," Channon Powell said. "He is such a blessing to us and I appreciate him and all the support that we've got now."
The pair called it a tremendous opportunity.
BELOW | Watch the review from Keith Lee on TikTok
"Both content creators and just customers appreciate that we bring something different," Channon Powell said. "I think a lot of it has to do with the unique culture of not only being Black but also coming from New Orleans."
The pair has a message on their website thanking customers that came from Lee's video.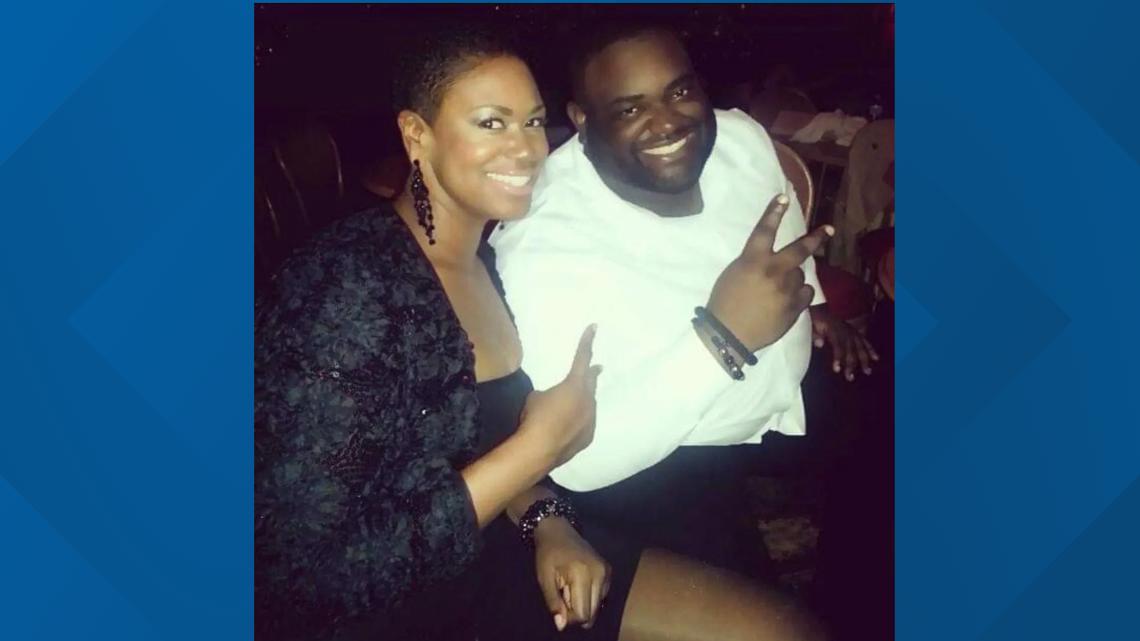 Channon provided some words of encouragement for those who want to start a business but do not know where to start.
"Start small and then take it from there. Those opportunities are there it's just that you have to believe in what you do," said Channon Powell.
The pair hope to have a physical storefront or a pickup spot to help grow their business within the next five years.
For those interested in placing an order or supporting the pair, visit here. Interested customers can also catch them at their food truck that operates all over Atlanta.
Brother, sister duo continues legacy after bringing New Orleans to metro Atlanta
This story is a part of a series highlighting local Black businesses and their embodiment of Black excellence in light of Black History Month. To view more stories, visit 11alive.com/blackhistory