ATLANTA — "Love and Hip-Hop" star Alexis Skyy said she and a friend were involved in a horrific car robbery late Saturday night outside a QuikTrip gas station in Atlanta.
Skyy shared an emotional plea made by her friend Sabrina Peterson detailing their experience on Instagram. The posts have since been taken down.
Two male suspects stole Peterson's 2019 black Maserati truck, along with clothing items, outside the QT located at 1678 Howell Mill Road, according to Peterson's post.
"On God! Myself & @alexisskyy_was robbed at gunpoint last night at the QT on Howell Mill. I know you probably just thought it was two girls & a nice car but it's DEEPER THAN THAT! Let's call it a mistake! The blessing is my son or her daughter wasn't in the car because you would have taken our kids too," Peterson wrote on Instagram.
Skyy, whose real name is Alexis MacFarland, is a Gwinnett County resident who just moved to Atlanta in July. She is working with Peterson on re-branding her career. The two were out this weekend working during Rolling Out's RIDE conference.
The police report from the incident notes that Peterson exited her vehicle and left it running as she went over to Skyy. Both of the women were on the ground filling the tires with air. During that time, an unknown black man with dreads reportedly exited a silver Corvertte and entered Peterson's SUV.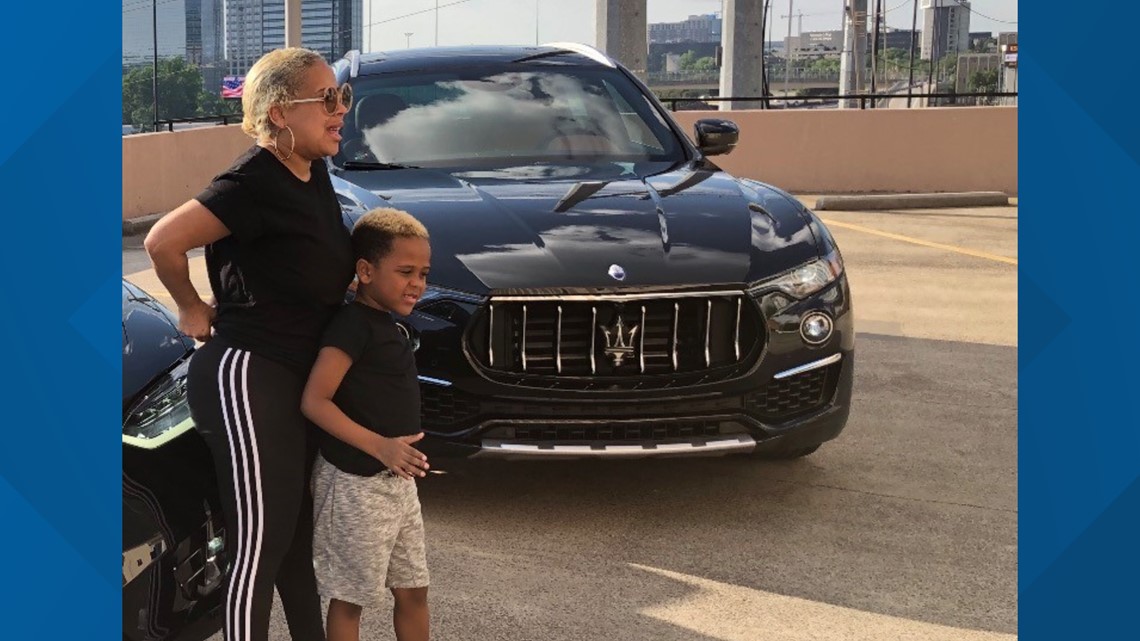 It was a classic slider crime.
The women told The A-Scene's Francesca Amiker that they witnessed a handgun in the suspect's vehicle. As they tried to run after the SUV, the suspect tried making a U-turn while traveling at a high speed and hit the curb as he headed towards the Chattahoochee Avenue exit, the women said.
Skyy's boyfriend, Atlanta rapper Trouble, also shared a post on social media about the incident. Trouble asked the suspects to turn the vehicle in.
Peterson, the founder of Glam University and business editor for Rolling Out. expressed her frustrations with the Atlanta Police Department after receiving messages from women who experienced crime in that area.
An Atlanta Police Department crime map showed five burglaries from vehicles in the last month at the location. The crime map also showed in the past year, 30 burglaries from motor vehicles happened at the 1678 Howell Mill Road QuikTrip.
11Alive reached out to QuikTrip for a statement on the situation; they responded with their current security policies:
"QT places the safety of our employees and customers at the apex of what we do. All QT locations are monitored 24 hours a day by us at a central location, meaning our surveillance technology allows us to see both inside the store and our lot. We have added additional security and continue to work with law enforcement to address any issues at that location."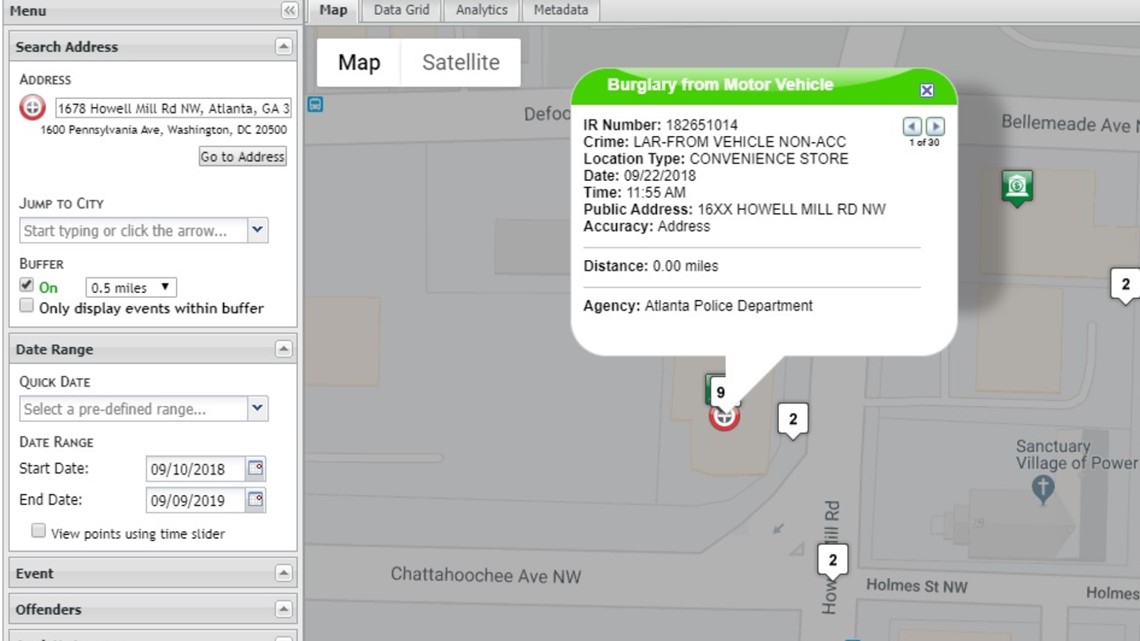 The women pleaded with customers to take their business elsewhere, though some said they were unaware the recent crime. Peterson and Alexis Skyy were joined by supporters and others, claiming they've been victims at or near the same QT. More on the rally, here.
The two mothers said they are grateful that neither of their children were in the car at the time of the crime, but they do have a message for the suspects.
"Be blessed," Skyy said. "I'm not even angry. It's more so about our kids. All I'm thinking about our kids being in the car. Take my life, but my kid. No. Even if it was her kid, I would have felt like it was my fault. She could have went home peacefully and had her car."
Peterson said she's less concerned with her car and more concerned with what happens next.
"Take the car. Sell it. Do whatever you need to do. Just promise me that you won't hurt anyone else," Peterson said. "Use my car as a blessing and the contents in it."
Anyone who sees the 2019 black Maserati with damage on the back left side, is asked to contact Atlanta Police.