ATLANTA — As music fans anticipate finding out if their favorite artists will take home a golden statuette Sunday evening during the 61st GRAMMY Awards, Georgia has an extra reason to celebrate.
Singers Chloe Bailey and Halle Bailey of Chloe x Halle may only be recognized by the Recording Academy for their hard work producing their breakout album, "The Kids Are Alright," but their steady climb in the business did not happen overnight.
The Mableton natives propelled as one of the year's most critically-acclaimed new artists reaching new audiences as the opening act for Beyonce and Jay-Z's 'On The Run Tour," landing an original song on the soundtrack for "A Wrinkle in Time," and scoring lead roles on the millennial college sitcom "grown-ish."
PHOTOS: Chloe x Halle's epic homecoming visit
What stands out about the duo's artistry is the authenticity factor. Their southern roots are ever present on and off the stage, and the contemporary sound has mass appeal.
The A-Scene's Ryan Dennis and Francesca Amiker caught up with the singers throughout their successful journey this year.
MADE IN GEORGIA
With a few acting opportunities in films like "Fighting Temptations", "Last Holiday" and "Meet The Brown's," the Bailey sisters were never shy to be in front of the camera. But they also hadn't showcased their musical talents, which also includes playing live instruments, until they began uploading music covers on Youtube.
"Ever since we were little girls, our parents instilled in us the 'do it yourself' mentality, if you don't know figure it out. And my sister and I we've kind of grew up with that thinking, and I remember before the Youtube covers, we were writing songs, and working on our craft. Deep down we always knew our dreams would come true somehow, some way," Chloe tells The A-Scene.
Their lives changed forever in 2013 after diving into Beyonce's "Pretty Hurts" from the singer's self-titled album that dropped just a few weeks before.
Not only did the clip become a viral sensation tracking millions of views, it also got praise from Beyonce and her management team who brought the singers into their arms at Parkwood Entertainment. A career under the direction of the star's powerhouse team is now the premiere act that will be at the center of the Recording Academy's biggest night.
"I'm so grateful and so fortunate to grow a wonderful fanbase on social media on YouTube and online. You know we're really grateful for all the opportunities that came from it," Halle said.
Chloe x Halle create their music from the ground up an revealed to The A-Scene that they record new material year round.
"Deep down we always knew somehow, some way our dreams would come true; some way, and we just didn't know how. And how the power of social media plays into it. Me and my sister write and produce our own music. It's really cool," Chloe said.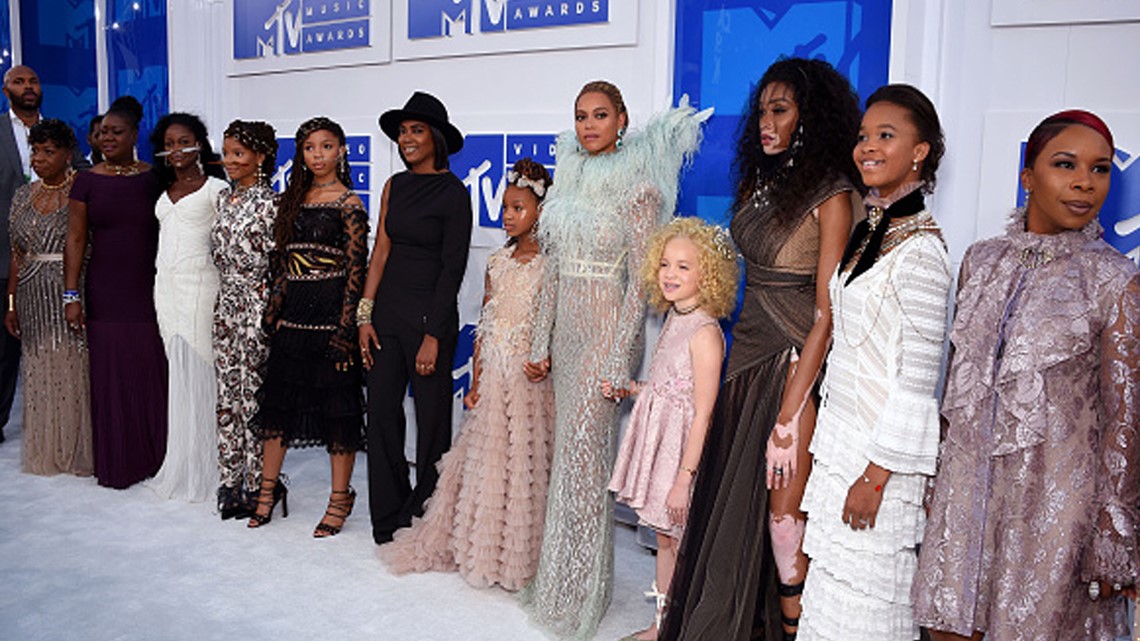 'I'm so proud of Chloe and Halle,' Beyonce wrote on Instagram after the singers performed 'America The Beautiful' during the 2019 Super Bowl.
THE KIDS ARE ALRIGHT
Chloe X Halle released their debut album "The Kids Are Alright" in March 2018. The euphoric R&B album earned the duo their first GRAMMY nominations for Best Urban Contemporary Album and Best New Artist for the 61st GRAMMY Awards.
The sound of the album speaks to Generation X in a love letter about self-awareness and confidence.
"When you put good out, you attract more good and with our album its definitely like a diary to my sister and I because there are those moments where you wake up feeling not feeling the best about ourselves and that's why we wrote "Hi Lo", we're talking about our flaws, our highs and our lows. We love them all," Chloe said. "And we have this song "Everywhere" about manifestation. 'I got money everywhere' You're seeing it. You're speaking it out. So therefore, you do have it."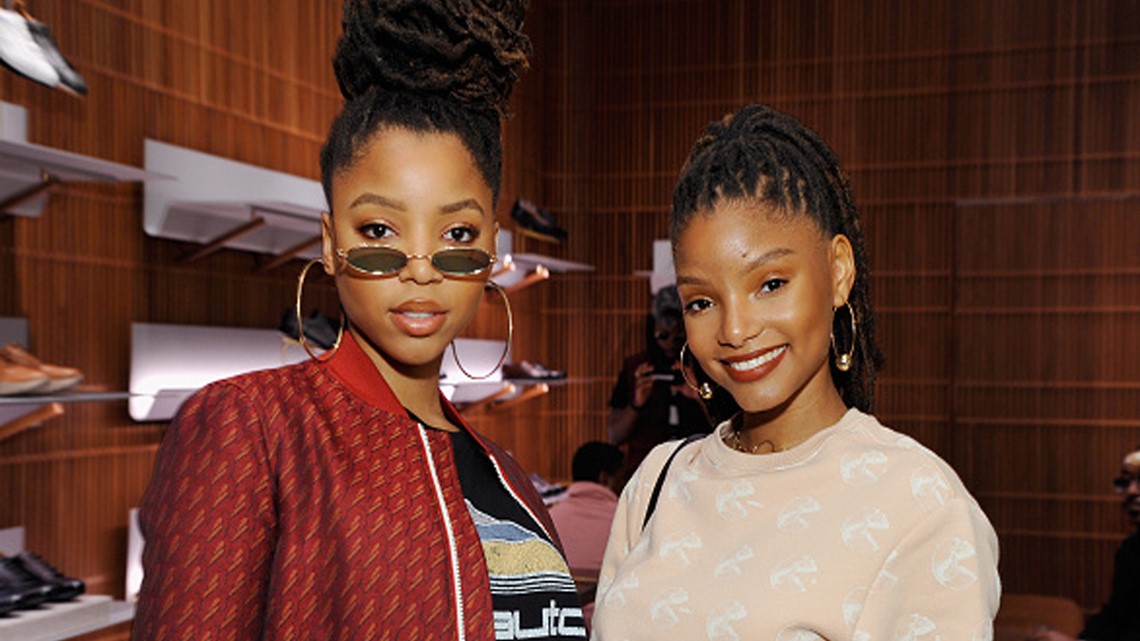 "Even though there's so much going on in the world, and we feel like we have the weight of the world on our shoulders. And everything that we have to deal with as we go in to the future, it's just a reminder, just a mantra of positivity that 'we're alright' because look at all of this amazing art and creativity that we're using and making from all of this negativity," Halle said. "We're turning it into something beautiful and we're learning from it and we're growing, and we're going to make it better - make the world better."