ATLANTA — We are kicking off with the historic Atlanta-film "Avengers: Endgame" that just shattered records over the weekend!
The superhero phenomenon was shot partly in Fulton County and opened with an estimated $350 million in ticket sales domestically and $1.2 billion globally.
'Avengers: Endgame' is the 22nd movie in the Marvel Cinematic Universe, which launched in 2008 with "Iron Man."
Those films have now eclipsed $19 billion on the worldwide box office.
It's wild to think the biggest concern about superhero movies 20 years ago was not CGI and special effects but whether the audience would connect with a main character who barely showed his face.
The first "Spider-Man" and eventually "Iron Man" showed it was possible to have dynamic characters behind the masks.
Then "Guardians of the Galaxy" and "Thor: Ragnarok" showed these films can be funny without sacrificing heart.
"Avengers: Endgame" brought all of these elements into a 3-hour story with the capability to make you laugh in one scene and cry in the next.
Unlike "Avengers: Infinity War", which tells the story of Thanos and his quest to collect the stones, Endgame follows the six core heroes to a satisfying ending to 10 years of unprecedented storytelling.
Robert Downey Jr. shows that not only does Tony Stark have a heart, but he is the heart of the Marvel Cinematic Universe and will continue to be even after this saga's conclusion.
Behind the Scenes : 'Avengers Endgame'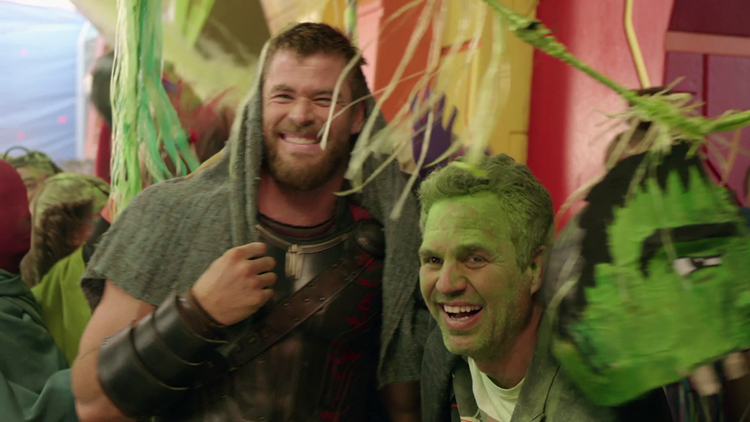 BEYONCE'S LATEST HUMANITARIAN PROJECT
The Southeast Regional Office of UNICEF USA celebrated the fifth annual UNICEF Gala Atlanta at The Foundry at Puritan Mill.
Funds raised at the event will support UNICEF's work to save and improve the lives of the world's most vulnerable children.
Margaret and Steve Eaton were honored with the Global Philanthropist Award for their work with UNICEF USA and commitment to make the world a better place for children. Steve Eaton is the immediate past chair of the UNICEF USA Southeast Regional Board.
A-Scene Insiders LaPorsche Thomas and Brad Gray attended the event.
Special guest Emma Kathleen Hepburn Ferrer honored the 30th anniversary of her grandmother Audrey Hepburn being named a UNICEF Goodwill Ambassador.
UNICEF CEO Caryl Stern tells Thomas that UNICEF's next collaboration involves Beyoncé herself.
The "Crazy in Love" singer is involved with a big project in the country of Burundi.
"It's called "BeyGood for Burundi" and we are bringing water literally, literally changing a nation that doesn't have access to water for a majority of its people and it's a phenomenal project and I think that's what makes UNICEF up exciting," Stern said.