ATLANTA — "Bad Boys for Life" is one of the most highly anticipated films for 2020, and a second official trailer has just been released by Columbia Pictures.
The new trailer features more action-packed scenes and dialogue featuring Will Smith and Martin Lawrence.
Vanessa Hudgens, who appears in the new movie, even becomes the center of an inside joke.
During one of the scenes featured in the trailer, Smith's character, Mike, throws a reference to Hudgens' earlier work on the hit Disney made for TV movie "High School Musical."
"Ammo is a High School Musical boy band with guns," – Mike's character says before the camera pans over to Hudgens.
For Georgia residents, here's another reason to take a glimpse at the trailer. Several scenes were filmed throughout parts of Atlanta, including Buckhead and Kirkwood.
Martin Lawrence, Will Smith filming 'Bad Boys for Life' in Buckhead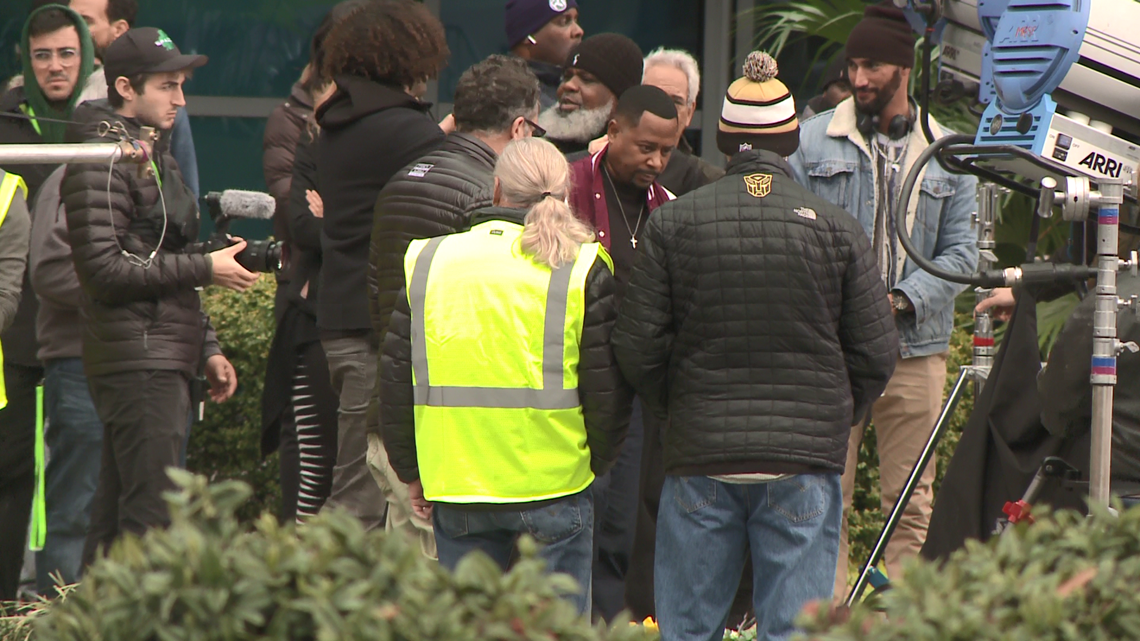 An obvious shot that shows Atlanta is a during a chase scene featuring Smith on motorcycle at 2:12 on the trailer. You can see a street sign that reads Ted Turner.
Another visible location is the 17th Street Bridge nearby Atlantic Station where crews shut down streets at the time of production.
The A-Scene was there during the first day of shooting as Lawrence and Smith filmed scenes near the Waldorf-Astoria on Peachtree Road where crews blocked off the sidewalk.
You can see Lawrence and Smith in costume where crews added palm trees to the location to give the scene a Miami feel.
"GFP" was the yellow basecamp sign used while filming "Bad Boys For Life," earlier this year.
Just last week, fans went wild when the duo came back to town to pick up scenes at Tyler Perry Studios.
RELATED: More celeb appearances for 'Bad Boys for Life' being filmed in Atlanta
"Coming 2 America: Quest" starring Eddie Murphy was filming at a soundstage nearby.
Smith, Lawrence, Murphy, and Wesley Snipes posed for a photo opp that would be talked about for ages.
Stacey Kutz
Perry shared that snap on his Instagram jokingly writing, "Nothing to see here."
How many Atlanta locations can you spot in the new Bad Boys for Life trailer? Let us know by using the hashtag #theascene and on our Facebook group.
MORE FROM THE A-SCENE!
Casting Call : 'Wife Swap' wants Georgia families for new season
Ex-boyfriend of 'Real Housewives' star arrested for recording video in Fulton County courthouse
'It tasted rushed': Atlanta Mayor invokes Popeyes sandwich in Peach Drop cancellation