ATLANTA — One of Atlanta's most saturated areas became the backdrop for "Cobra Kai," a popular YouTube Originals series based on "The Karate Kid."
Basecamp signs with 'CK' appeared in the several parts of Midtown, which means that scenes were taking place nearby.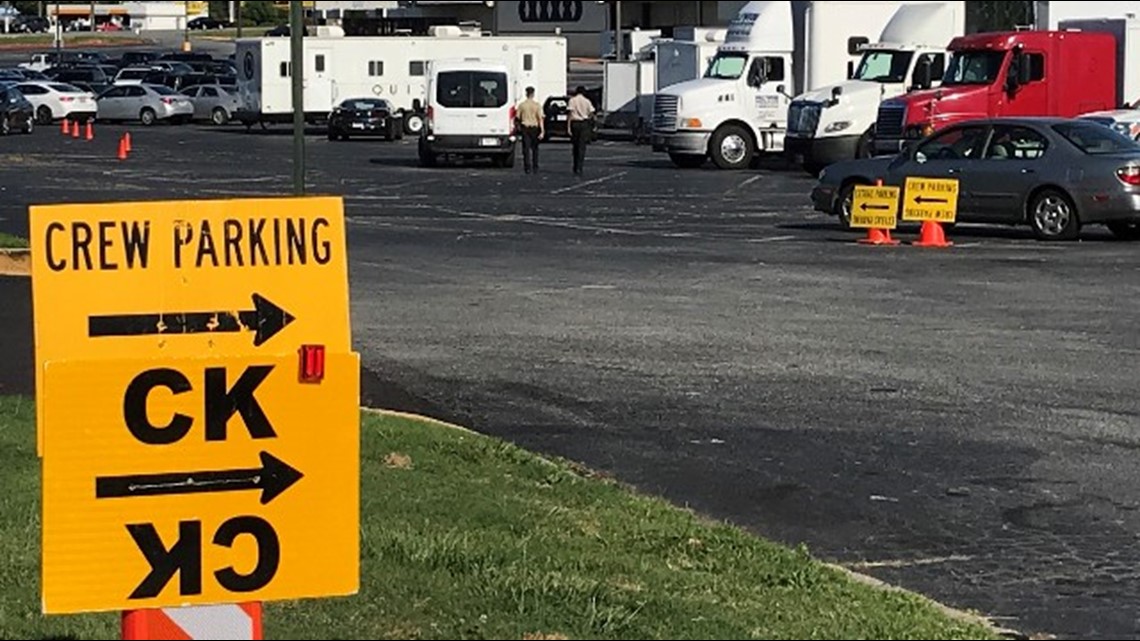 Our A-Scene Insider Charles Holmes spotted production crews setting up outside of Rhodes Bakery at Cheshire Bridge Rd.
While we didn't get to see any of the stars of the hit series, YouTube Originals, just recently released the trailer for the upcoming second season.
The series follows two iconic characters, the arch-rivals from the legendary Karate Kid film series reunite over 30 years after the events of the 1984 All Valley Karate Tournament.
Now living in the affluent hills of Encino, Daniel LaRusso (Ralph Macchio) leads an enviable life with his beautiful family, while running a successful string of car dealerships throughout the valley. Meanwhile, his high school adversary, Johnny Lawrence (William Zabka), whose life has taken a rocky turn, seeks redemption by reopening the infamous Cobra Kai karate dojo.
Their lives inevitably become intertwined and the rivalry is reignited, setting forth the next generation of "karate kids".
FIRST LOOK: 'Cobra Kai' Season 2
'Cobra Kai' is produced by Overbrook Entertainment in association with Sony Pictures Television.
A first look at the second season shows Daniel and Johnny are back and their rivalry is bigger than ever.
You can start catching new episodes on YouTube Premium starting April 26.