The hip-hop artist whose charismatic personality and breakthrough album catapulted her to fame, has teamed up with the iconic snacks brand, making her the first artist to debut with four flavors: Cheddar Bar-B-Que Flavored Potato Chips, Jerk BBQ Wavy Potato Chips, Honey Drip Butter Popcorn and Habanero Hot Cheese Popcorn.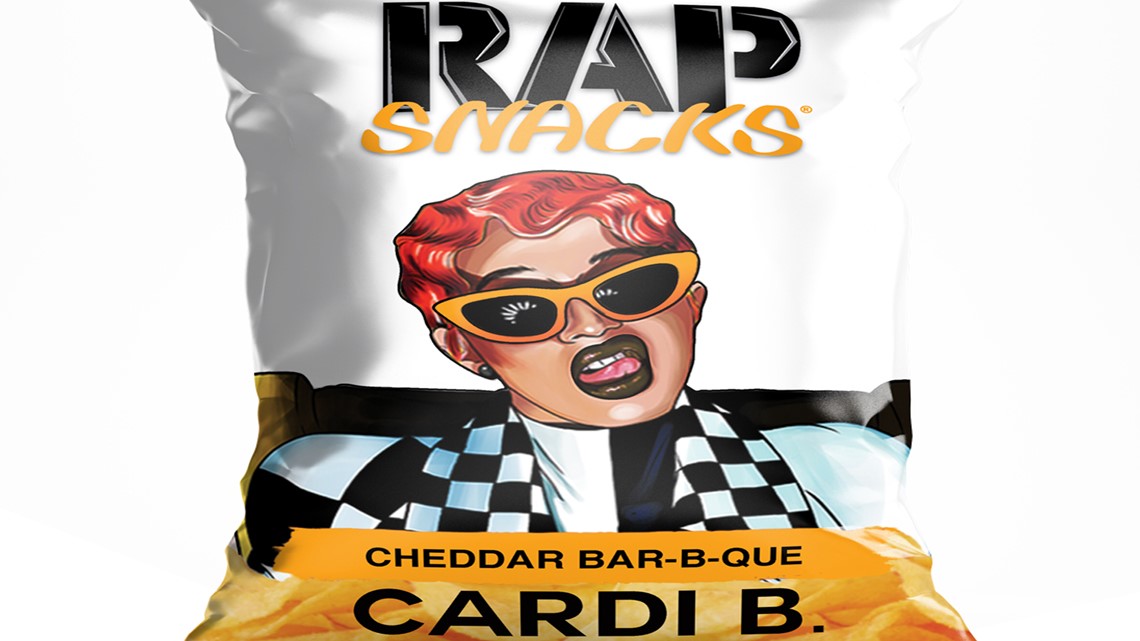 The announcement comes a day after the superstar's historic win for Best Rap Album and her electrifying performance at the 61st annual Grammy Awards.
"Cardi B being featured on Rap Snacks is truly a great fit for what our brand stands for. Rap Snacks is a brand that embraces the evolving hip-hop culture and promotes authenticity which mirrors what Cardi B represents. Just like Rap Snacks, Cardi B will always remain true to who she is," said CEO, James Lindsay.
The collaboration is an exciting milestone for the brand, which was established in 1994 and relaunched in 2017.
The Rap Snacks brand continues to dominate the snacks industry with the introduction of new flavors and new packaging, as they continue to expand across markets. Since its relaunch, Rap Snacks has paired with rap stars such as Fetty Wap, Lil Yachty, Trina, Boosie BadAzz and Romeo.
That same year, rap trio Migos released their Rap Snacks viral hit jingle "Dab of Ranch" as part of their flavor debut. The group will now be releasing two new flavors: Bar-B-Quin' With My Honey With A Dab of Ranch Wavy Potato Chips and White Cheddar With A Dab of Ranch Cheese Puffs.
The new Cardi B and Migos flavors will be available in stores and online later this month.
PHOTOS | Cardi B & Offset have baby girl