ATLANTA — Scenes for upcoming episodes of YouTube's original series "Cobra Kai" were being filmed in the Midtown section of Atlanta Tuesday.
Vintage cars from the 1950s and 1960s will be featured in a flashback scene at the former Landmark Diner Jr. located at Cheshire Bridge Road and Lavista Road.
The 24-hour eatery closed earlier this year and has been used for other productions including NBC's Park & Recreation. It opened in 2005.
Crews were stripping down lights and other equipment when The A-Scene arrived at the location on Wednesday.
A few residents in the area sent photos of the vintage cars to The A-Scene Facebook group.
Sherrie Williams Winkour shared, "What is filming on Cheshire Bridge using all the very cool old classic cars?"
Behind the scenes: Cobra Kai films flashback scene in Midtown, Atlanta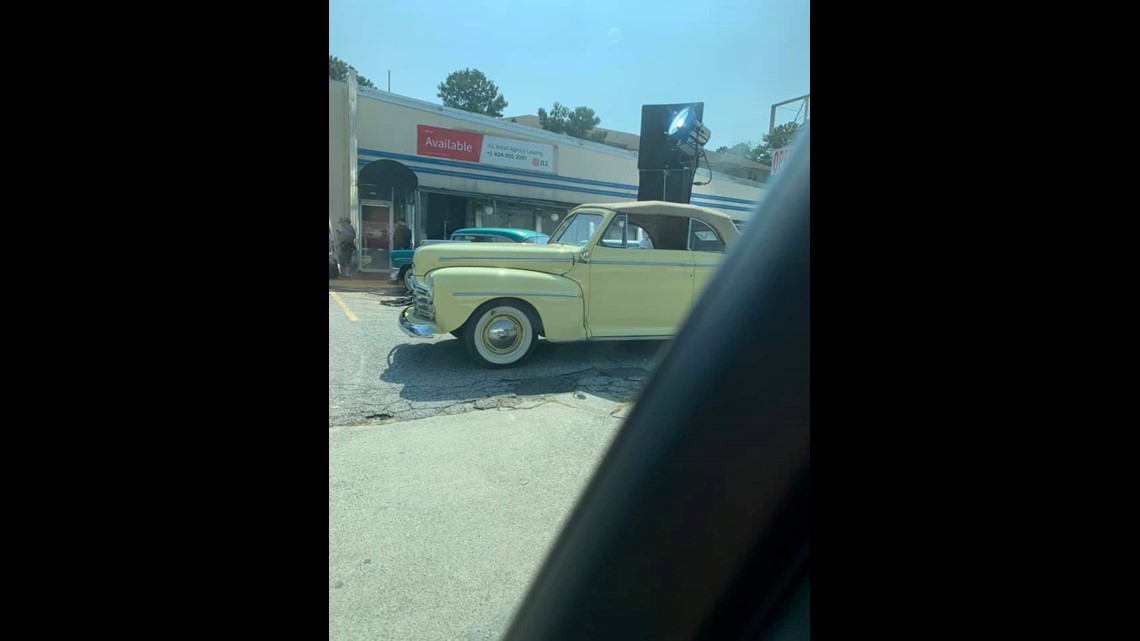 "CK" is the basecamp sign producers use while filming the hit YouTube Original Series, which has been renewed for a third season.
The series follows two iconic characters, arch-rivals from the 1980s "Karate Kid" film series.
The two reunite over 30 years after the events of the 1984 All Valley Karate Tournament.
"Cobra Kai," which has filmed seasons one and two in Atlanta, is set in the Encino, California.
Karate Kid fans catch up with Daniel LaRusso (Ralph Macchio) as he leads an enviable life with his beautiful family, while running a successful string of car dealerships throughout the valley.
WXIA
Meanwhile, his high school adversary, Johnny Lawrence (William Zabka), whose life has taken a rocky turn, seeks redemption by reopening the infamous Cobra Kai karate dojo.
Their lives inevitably become intertwined and the rivalry is reignited, setting forth the next generation of "karate kids."
A release date for the third season of "Cobra Kai" has not been announced.
The show is produced by Overbrook Entertainment in association with Sony Pictures Television.
Producers may pay hundreds of dollars a day for some vehicles to be used in scenes. If you have a car that you think would be worthy of camera time, check out our feature here.
MORE FROM THE A-SCENE!
Nominations for the 2019 'A-Scene Awards'
Missing $100K Maserati reportedly stolen from Alexis Skyy's friend in Atlanta slider crime found
Chance The Rapper postpones Atlanta tour date to 2020
Report : SNL star Pete Davidson set to appear in 'Suicide Squad'