ATLANTA — The Queen of Talk is bringing the King of Action to Atlanta!
Oprah Winfrey is hitting the road and she's bringing A-List actor Dwayne "The Rock" Johnson. The media mogul will travel to nine states in 2020 for her upcoming Weight Watchers Reimagined Tour.
The tour is geared to help motivate audiences across the country to make 2020 the year of renewal and celebrate all we are meant to be.
"What I know for sure is we can all come together to support a stronger, healthier, more abundant life - focused on what makes us feel energized, connected and empowered," said Oprah Winfrey. "As I travel the country, my hope for this experience is to motivate others to let 2020 be the year of transformation and triumph - beginning first and foremost with what makes us well. This is the year to move forward, let's make it happen in 2020!"
Johnson will join Winfrey at the state State Farm Arena in Atlanta on Saturday, January 25.
Winfrey is bringing on the other A-Listers for the rest of the tour.
"Oprah will sit down for an intimate one-on-one conversation with Lady Gaga in Ft. Lauderdale, FL, Tina Fey in St. Paul, MN, Amy Schumer in Charlotte, NC. Michelle Obama in Brooklyn, NY, Tracee Ellis Ross in Dallas, TX, Kate Hudson in San Francisco, CA, Jennifer Lopez in Los Angeles, CA and Gayle King in Denver, CO," as announced in a press release sent to 11Alive.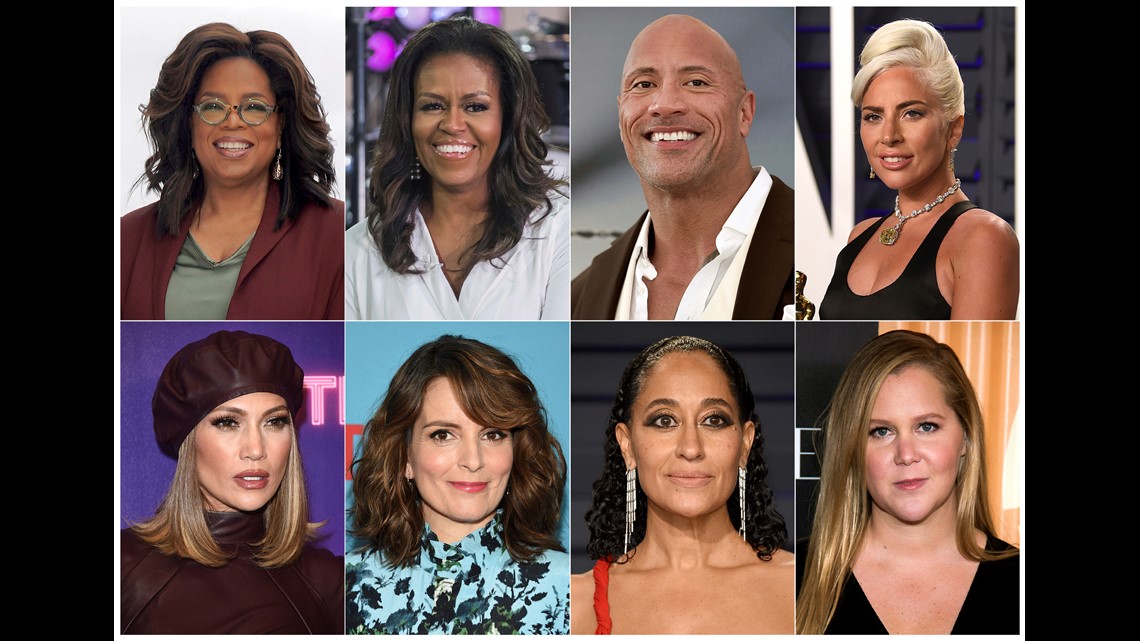 Johnson spends a lot time Georgia! He recently purchased a $9 million farm house in Powder Springs.
The manor is 14,791 square-feet with 8 bedrooms, a 12-stall barn, a riding arena with a viewing deck, a pool with a pool house, and a farmhouse built in 1867 that was built for the caretakers.
It will likely be a much-needed oasis in the making for the "Hobbs & Shaw" star, as he is about to release a pack of blockbuster hits made in Georgia in 2020.
if you want to check out the Oprah event, remaining tickets are on sale to the general public at ticketmaster.com.