ATLANTA — With more than 30 television and film projects currently active throughout the state of Georgia, A-List actors are infiltrating metro Atlanta.
Earlier this week, we shared news that Bruce Willis is filming an upcoming action flick. Sylvester Stallone kicked off production for "Samaritan" in downtown Atlanta, and several actors who appear in the Marvel Cinematic Universe are making their way to the A.
On Friday, Academy Award-winning costume designer Ruth Carter hosted the opening of her latest collaboration with H&M. The designer, whose credits include "Black Panther," "Do The Right Thing," and recently "Dolemite Is My Name" starring Eddie Murphy, showcased several looks inspired by her work.
Celebs and social influencers filled the Georgia Freight Depot in downtown Atlanta for a feel of the fashion fanfare.
Elizabeth Olsen, who has appeared in five previous Marvel movies as Scarlet Witch and is set to reprise the role in next year's "Doctor Strange in the Multiverse of Madness," was one of the celeb attendees.
Olsen revealed to The A-Scene's Ryan Dennis that she enjoys working in Atlanta, and is currently working on "WandaVision," an upcoming original television series coming to Disney+ later this year, and inspired by the Marvel comic book.
She is set to appear as Scarlet Witch in the series.
"Loki," "The Falcon and The Winter Soldier," as well as "Wandavision" are some of the shows being produced in Georgia that will end up on the Disney streaming service.
Olsen is the younger sister of twins Mary-Kate and Ashley Olsen. The fashion and beauty tycoons, who once appeared as Michelle Tanner in "Full House" named their fashion line, Elizabeth & James, after their siblings.
If you spot any celebs, let us know in our A-Scene Facebook group.
PHOTOS | Ruth Carter and H &M host party in Atlanta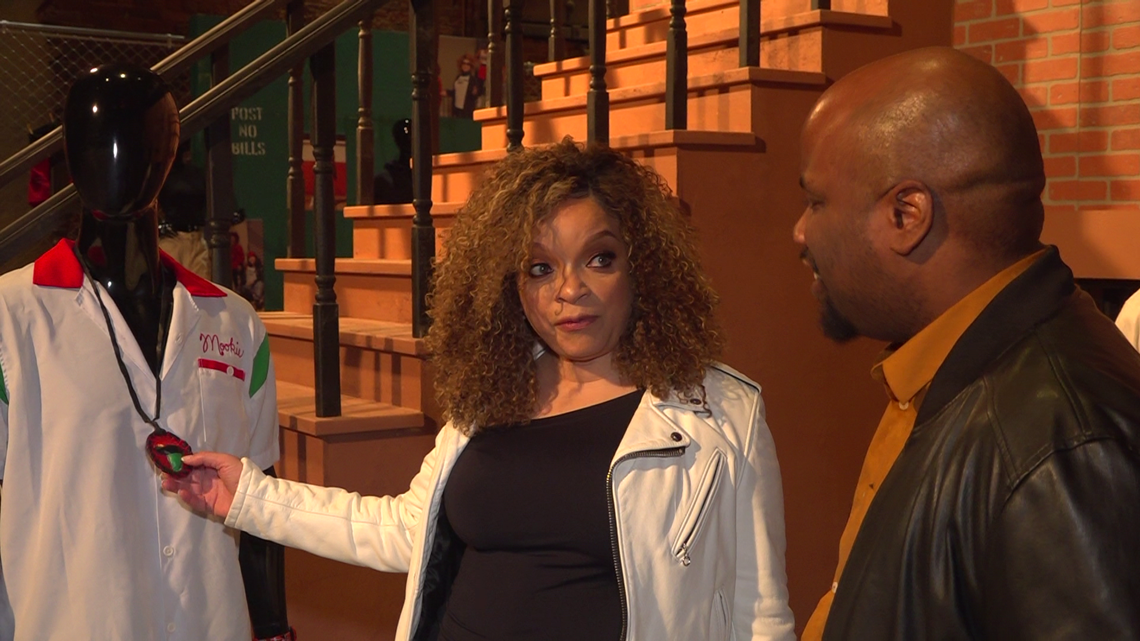 MORE FROM THE A-SCENE!
Casting Call: Ashley Stewart wants Atlanta models for plus-size campaign
Bolt X technology advances Georgia film production
Rapper Boosie says he was kicked out of Atlanta area gym for homophobic comments about Gabrielle Union, D. Wade's child
'Beysus?' Church mass inspired by pop singer Beyoncé coming to Spelman
Dwyane Wade, Gabrielle Union reveal child identifies as female in social media post