ATLANTA — We can blame a local brewery for giving the God of Thunder a beer gut in "Avengers: Endgame."
Fans of craft beer might know about the Atlanta brewery Creature Comforts. The company has made a name for itself in Georgia over the last five years with its popular Tropicália beer. But nothing compares to being featured in one of the top five highest grossing movies of all time.
"Avengers" fans can catch Thor sipping on an Athena and a Tropicália at different points in the movie.
Creature Comforts CEO Chris Herron says it started with an email. He met with the Marvel team to talk about Creature Comforts and then they asked him to send over some beer and a T-Shirt.
The timing could not have been better. Creature Comforts was celebrating its fifth year right as 'Endgame' hit theaters. The team got a private showing of the film to celebrate.
"Everyone dressed in their Tropicália T-shirts and I had a Thor hammer with me that I brought," Herron said. "It was a pretty surreal moment."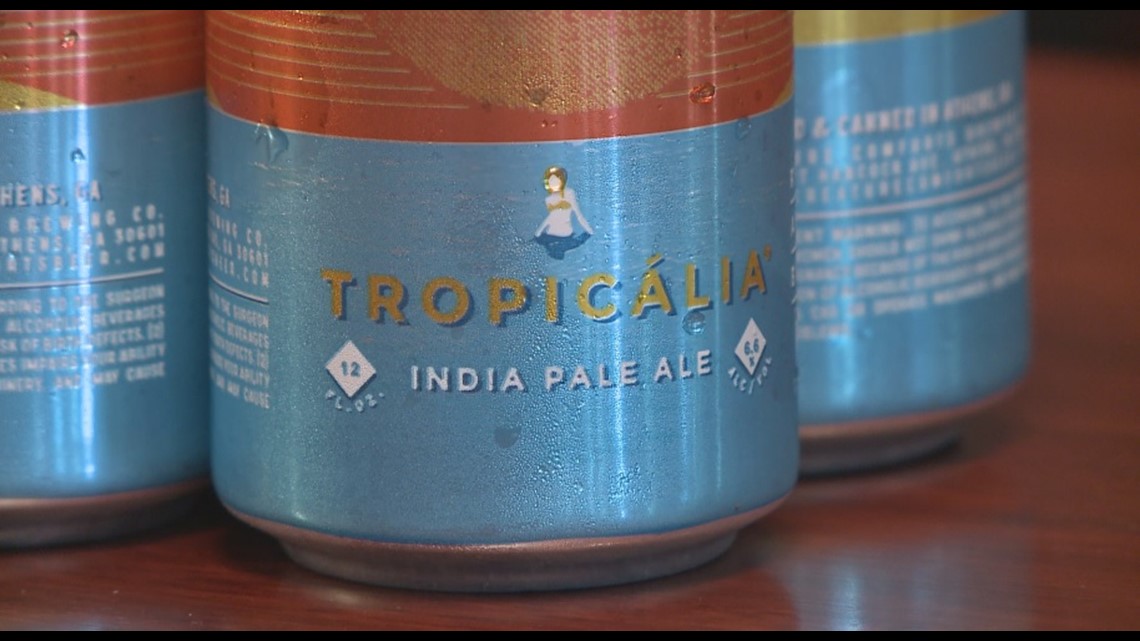 They all waited anxiously for a glimpse of a familiar logo on the big screen.
"It was like 'Come on! Get over this scene already, we're ready to see the beer scene,'" Harron said.
They were prepared for the big moment. The theater carried Tropicália, which was perfect for a round of cheers.
"It feels incredible. I think it's a real testament to what Georgia craft beer has been doing," Herron said. "We just want to thank all the people who helped make Tropicália and Creature what it is and make the craft beer industry what it is."
These days, Creature Comforts is getting quite a few more emails. There have even been offers for the brewery to expand overseas.
However, Herron said for now, the focus is on cementing Creature Comforts' roots right here in Georgia.
Behind the Scenes : 'Avengers Endgame'