The A-Scene was behind the scenes at the Goodie Mob concert at the Tabernacle in downtown. On Nov. 21, The Dungeon Family was in full force.
DJ Nabs kept the crowd hype before the concert started.
Then, DJ K.P. The Great opened for Goodie Mob and during his set, several Atlanta artists responsible for putting Southern rap on the map made surprise appearances.
The Young Bloodz, Pastor Troy made appearances and T.I. surprised everyone when he came out to perform classics. The Troubleman even brought out two of his sons to perform with him.
After his set, K.P. The Great, also known as Kawan Prather, took The A-Scene back to his sitting room where we talked about Atlanta's sound.
"The sound of Atlanta it started as a celebratory thing," Kawan Prather said.
Goodie Mob concert Atlanta | The A-Scene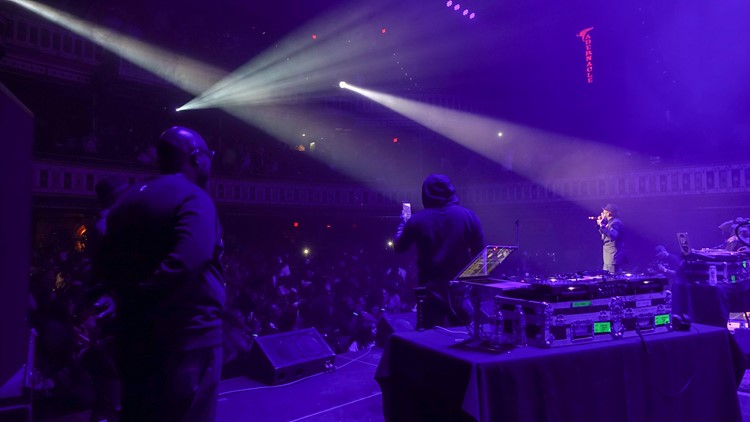 "Whether it's Outkast, Goodie Mob, whether its future, whether its young thug, T.I., or Yung Bloodz, any of the groups you going to see out there tonight or later it's like everybody told their truth," Prather said.
Prather is First Generation Dungeon Family and said getting support from so many iconic artists showed how deep their bonds go. We found Big Boi from Outkast, Sleepy Brown from Organized Noise and Tela.
This was kickoff to Goodie Mob's 25 year reunion tour. What better place than right here in the A where it all began for them years ago.