ATLANTA – Productions generated out of Georgia are being honored during one of Hollywood's "Biggest Parties of the Year," the Golden Globes.
Before you grab your gown or tuxedo to watch the big event, here are five things you should know about the main event.
GEORGIA SOLIDIFIES ITS PRESENCE IN HOLLYWOOD
Nominees for the 76th annual Golden Globe Awards include many productions based in Georgia. While some locally-based productions like "Black Panther" might come as no surprise to critics, many are surprised the hit show "Atlanta" wasn't nominated for Best Television Series.
Here's a breakdown of the most popular Georgia-based productions that made the 2019 Golden Globes nominees list.
RELATED: Atlanta productions among Golden Globes nominees
CAROL BURNETT RECEIVES LIFETIME HONOR
The Golden Globe Awards will introduce a new TV special achievement trophy during Sunday's telecast and name it after its first recipient — comedic icon Carol Burnett.
The Hollywood Foreign Press Association said in December that the Carol Burnett Award — the small-screen version of the group's film counterpart, the Cecil B. DeMille Award — will annually honor someone "who has made outstanding contributions to television on or off the screen."
The first Carol Burnett Award will, fittingly, go to Burnett, a five-time Golden Globe winner who was the first woman to host a variety sketch show, "The Carol Burnett Show," which ran for 11 years and received 25 Emmy Awards.
ANDY SAMBERG AND SANDY OH ARE NEW HOSTS
Actress Sandra Oh wants to bring a lighter tone to the Golden Globes after last year's awards show took a much more serious approach centered on the #MeToo movement.
Oh said Thursday that she and fellow host Andy Samberg will provide a "moment of joy" at the 76th annual Golden Globe Awards in Beverly Hills on Sunday night. She and Samberg were first paired as award presenters during a comical set at the Emmys last year when Oh ripped up the winner's envelope, referencing the 2017 Oscars "La La Land" slip-up before the duo pieced together the card and announced the actual winner.
PHOTOS: 2019 Golden Globes red carpet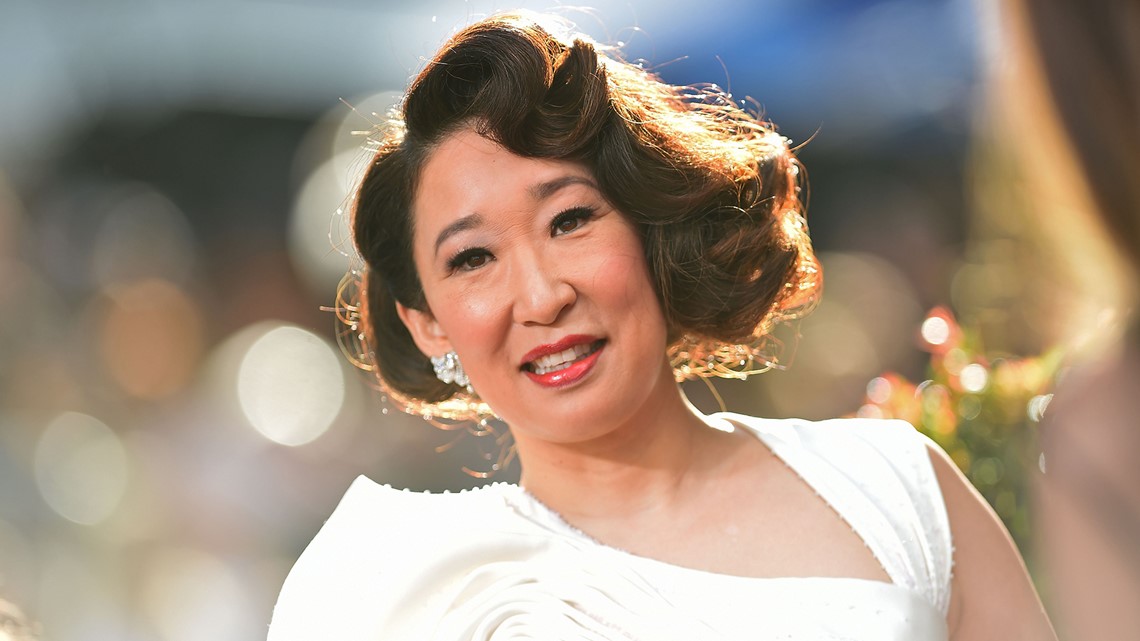 FASHION MAKES A COMEBACK
Last year's bash hit a somber note as many of Hollywood's biggest stars dressed in black in solidarity for the #MeToo and Time's Up movements. This year, expect more fun colors, metallic, and splashes of character.
NO TV, NO PROBLEM
If you're out on the move, and not able to enjoy the show from the comfort of your home. The pre-show and full award ceremony will be live streamed on Facebook Watch.