ATLANTA- Keep an eye out for shoots and production signs as you're out and about. Here are some of the signs you may see and what they mean.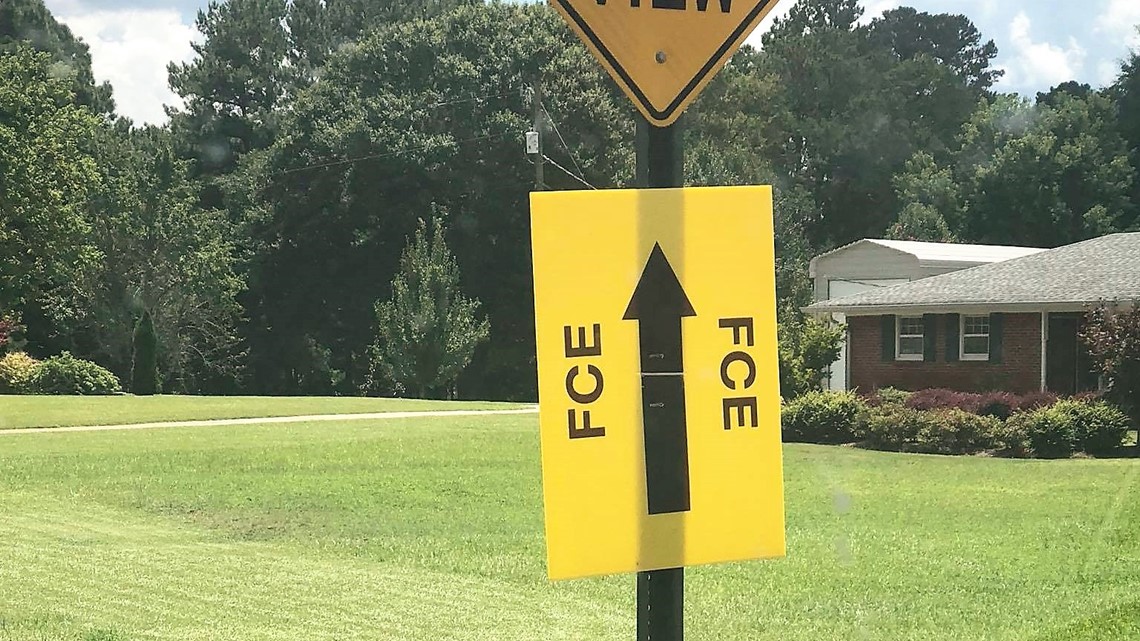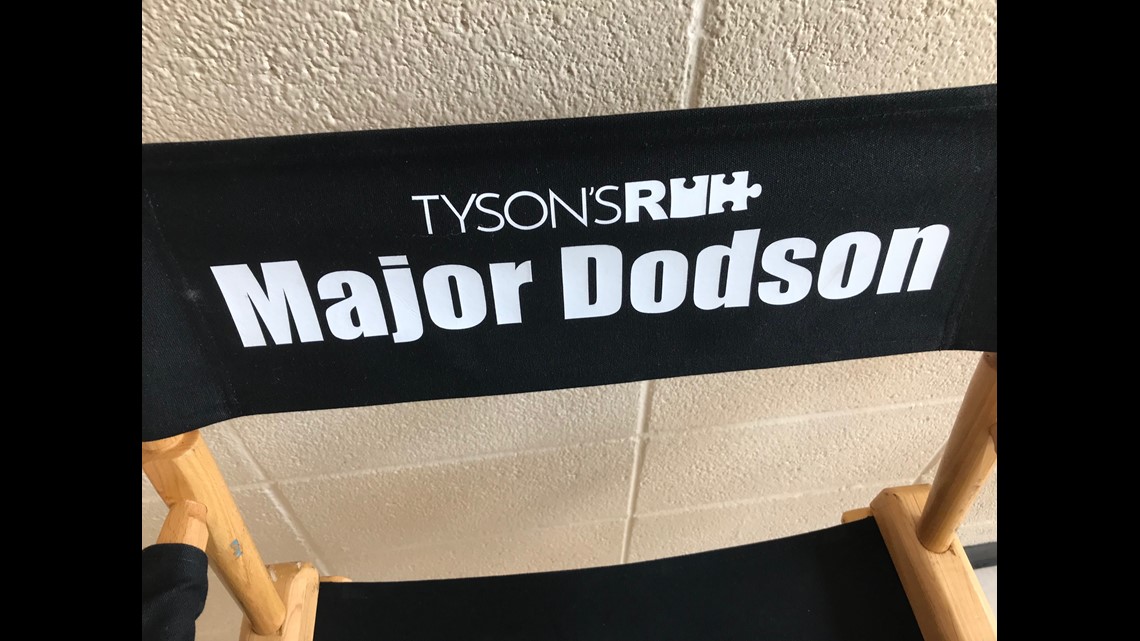 FCE- Tyson's Run is a movie about an autistic boy's (portrayed by Major Dodson of "The Walking Dead") attempt to re-connect with his father by training for a marathon. Our A-Scene crew found signs and a base camp on Marietta Square two weeks ago, and A-Scene follower Joe Powers shared this photo of a sign he spotted in Fayetteville this week.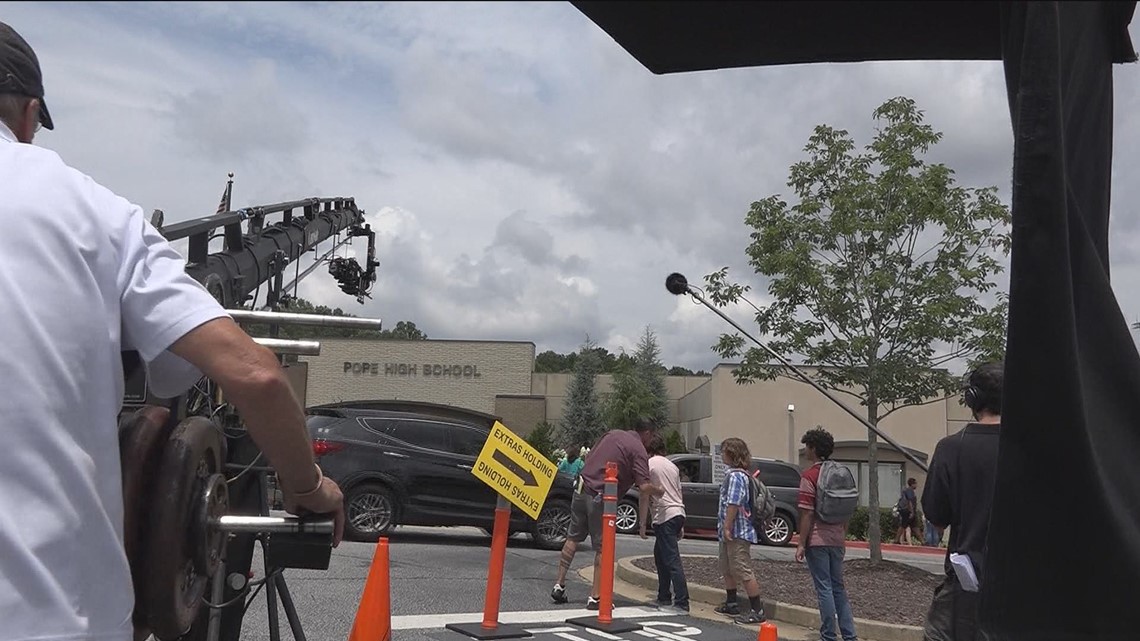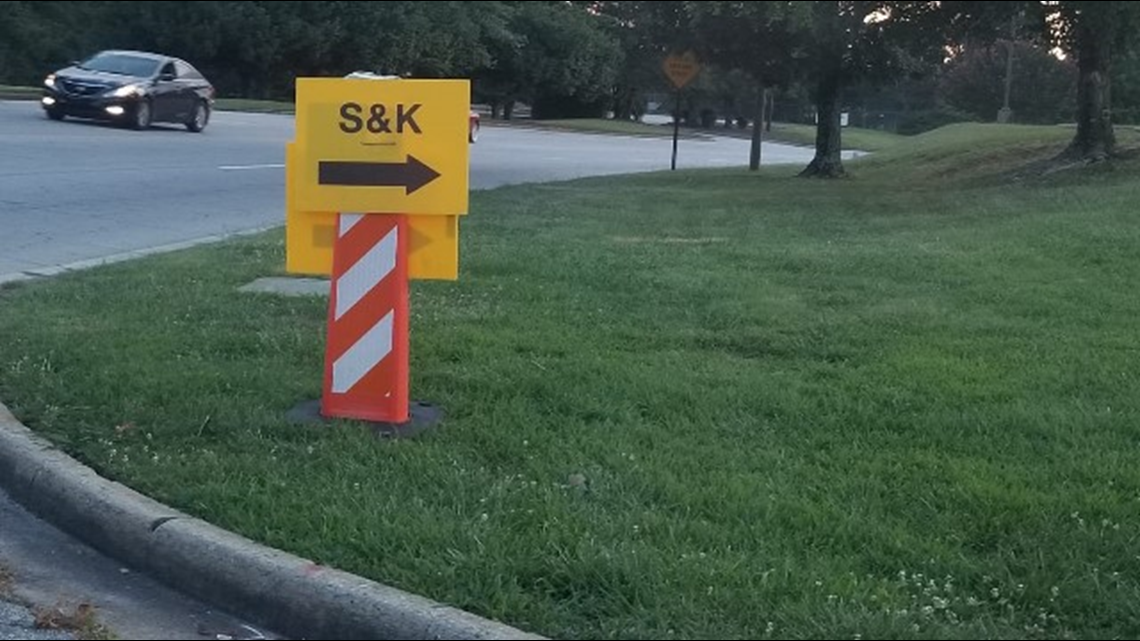 S&K- Our Facebook follower Kineka York-Weeks caught this photo of an S&K sign in early July. Our A-Scene MVP Jake the Intern did some on-the-ground sleuth work in Decatur to uncover that this is the sign code for Melissa McCarthy's new comedy "Super Intelligence"! In the movie, McCarthy plays a woman whose life is turned upside down when she is selected for observation by the world's first superintelligence - a form of artificial intelligence that may or may not take over the world. They started the week with some residential scenes in Atlanta to start the week, and were around Ponce De Leon and Piedmont to end the week.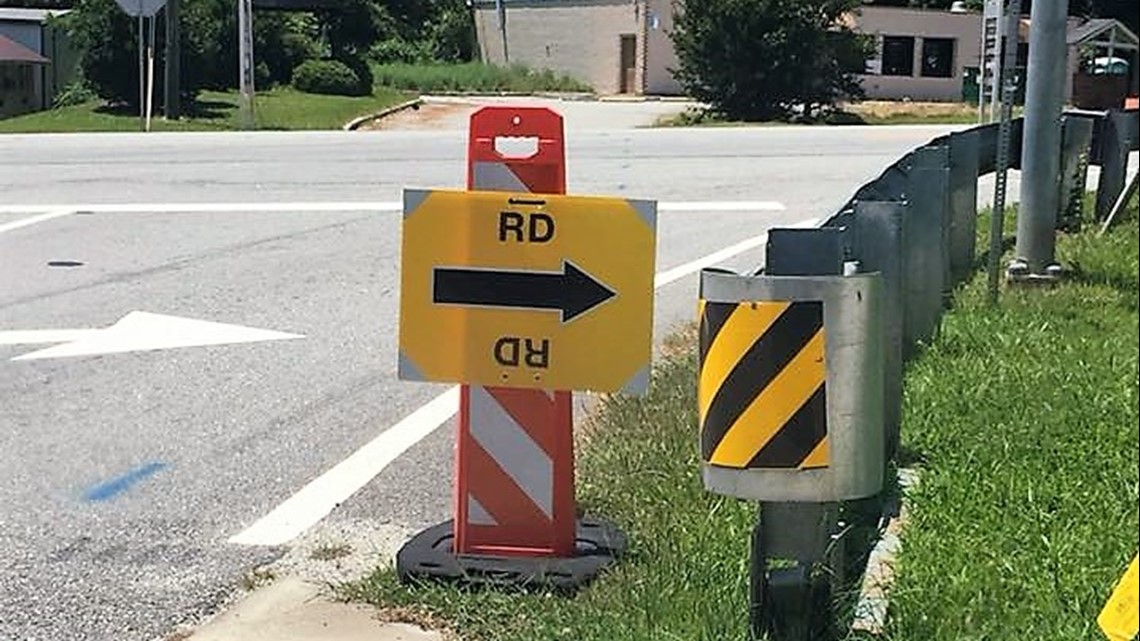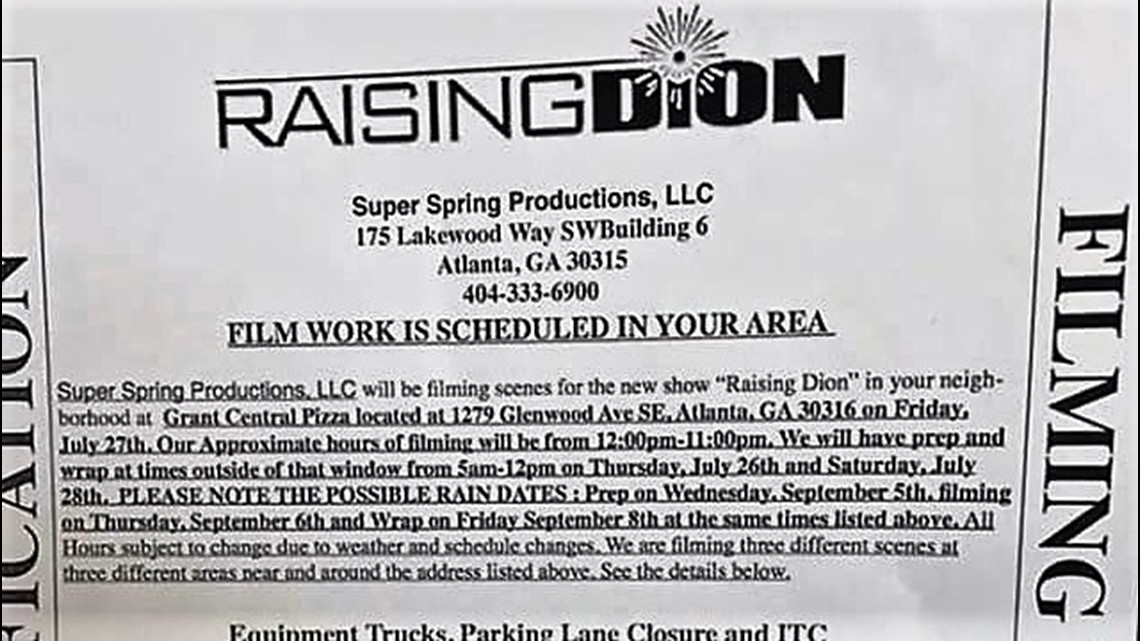 RD- We believe that RD is for Raising Dion (makes sense, right?). It is a Netflix series about the challenges a single mom faces when she discovers her young son has super powers. Thanks to Me To TheMe for sharing the production sign photo, and A-Scene insider Latisha Nance for sharing the production order photo. It shows us the series planned to film at Grant Central Pizza late last week although we hear that was possibly postponed.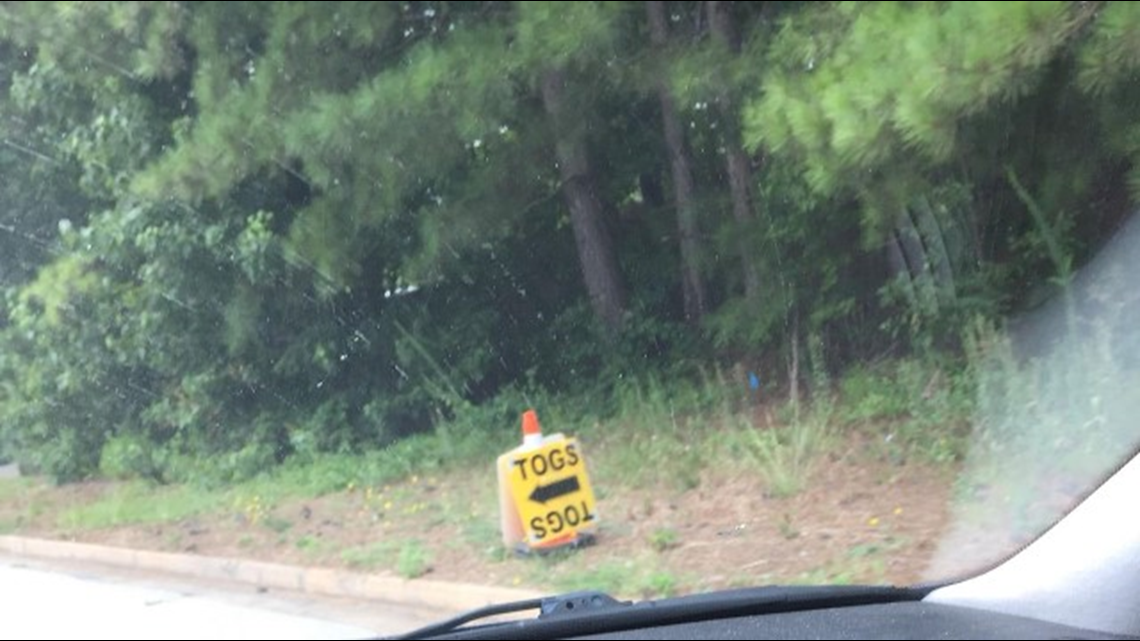 LGC, TOGS- "Legacies" is the next installment off of the CW hit "The Vampire Diaries". It is shooting in Conyers and Loganville this week. Val Crisp spotted this TOGS sign in Conyers and shared it with our A-Scene Facebook Group. If you're wondering about the code, take a closer look at the name of the last spinoff, The OriGinalS. "Legacies" is scheduled to premiere in October 2018!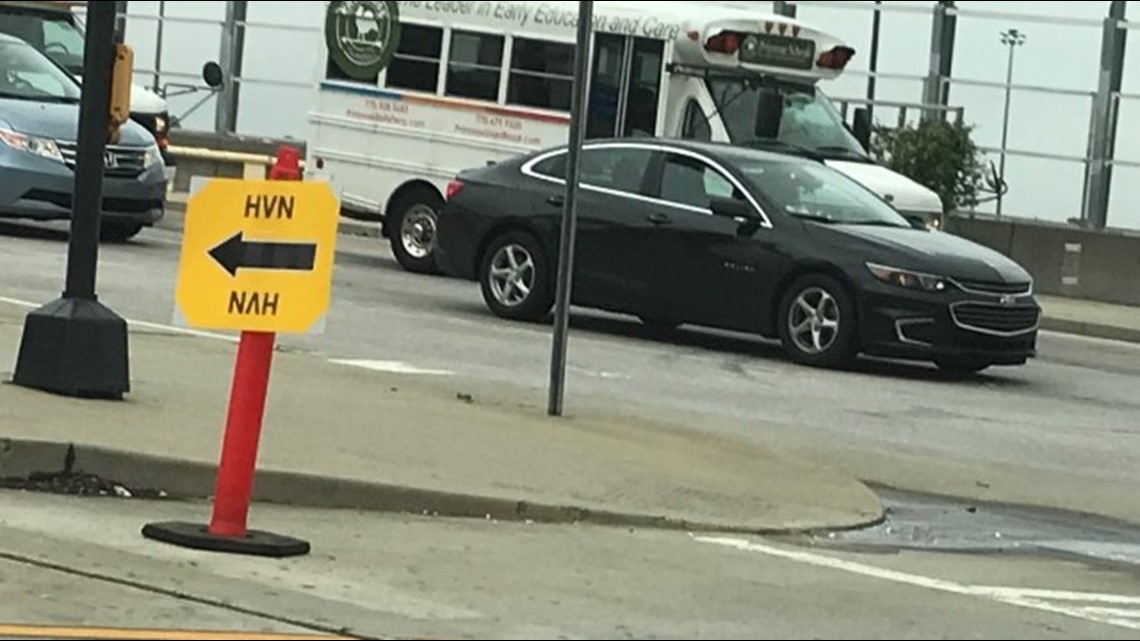 HVN- We spotted the Fox X-Men spinoff "The Gifted" shooting around Nelson Street between Chapel and Magnum Streets last month! They stayed in Atlanta last week before heading down to College Park this week. They'll be there all week. The second season will premiere later this year on September 25th.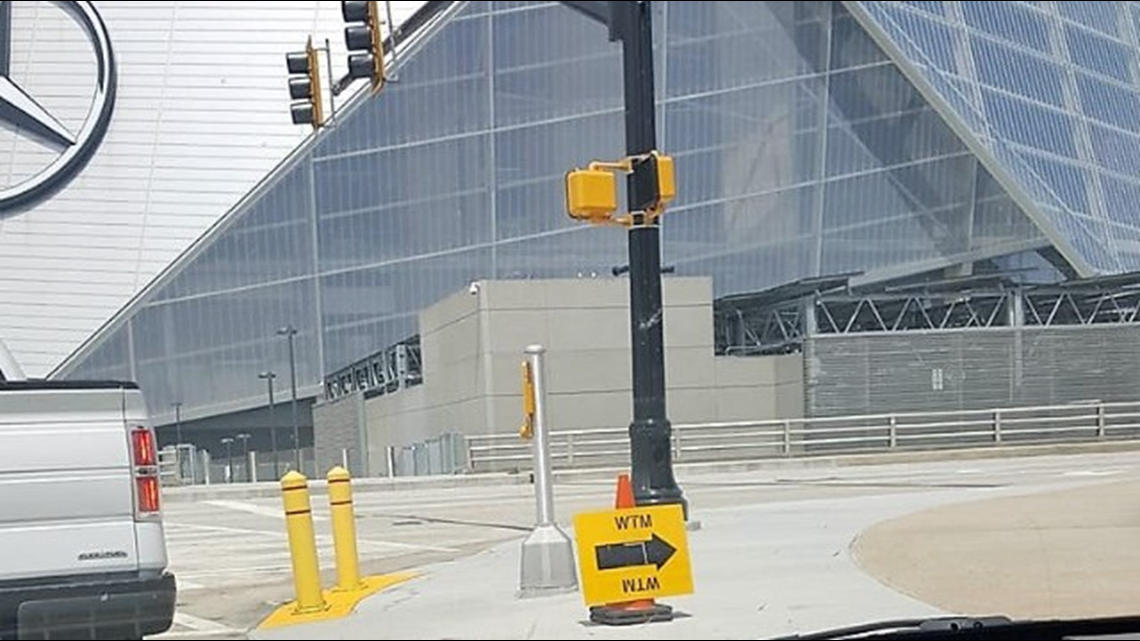 WTM- Thanks to an e-mail tipster, the A-Scene has learned this is the code for the Catherine Zeta-Jones production "Queen America". It is about a ruthless pageant coach who meets her match when she is paired with the beautiful, yet unrefined Samantha. The series was Downtown last week, at the World Congress Center and the Benz, where Kelsey Warren found this sign on Tuesday. They stayed in ATL this week as they shot a funeral scene on Monday. The show will air on Facebook Watch, and is an important part of the social media giant's move into video.
The IFC comedy, "Brockmire" also used "WTM" when it filmed in Macon and Metro Atlanta for Season One and Two. The Season Two finale just aired last week, and it already has the green light for a third and fourth season. If you start seeing tons of "WTM" production signs, it could be either show filming. "Brockmire" stars Hank Azaria as a Major League Baseball announcer who has a meltdown on air after he discovers his wife cheating on him.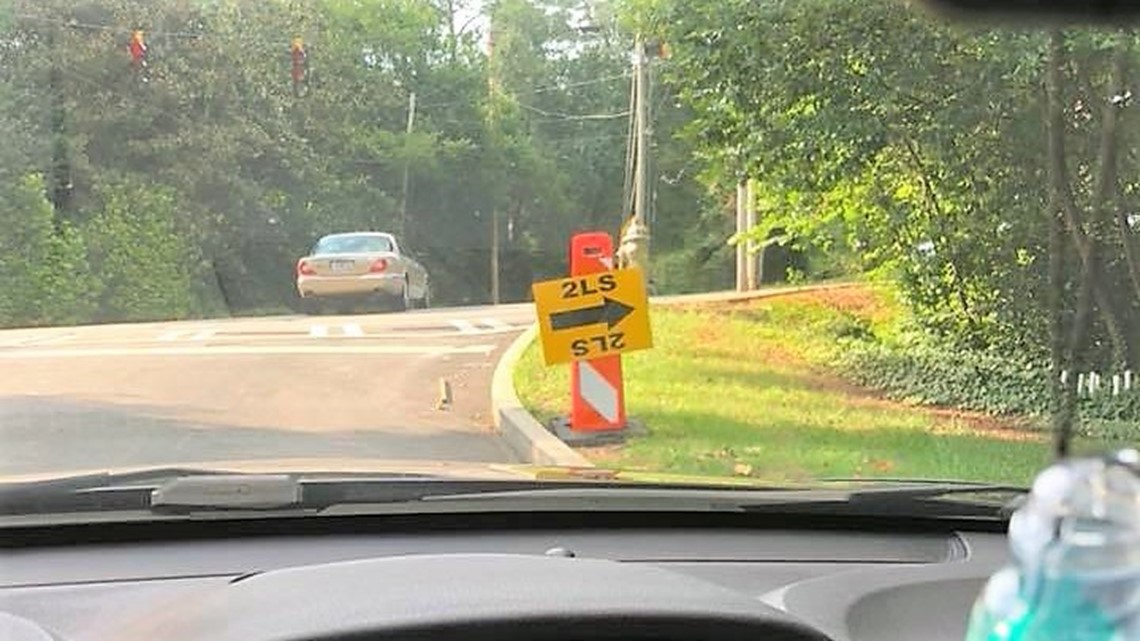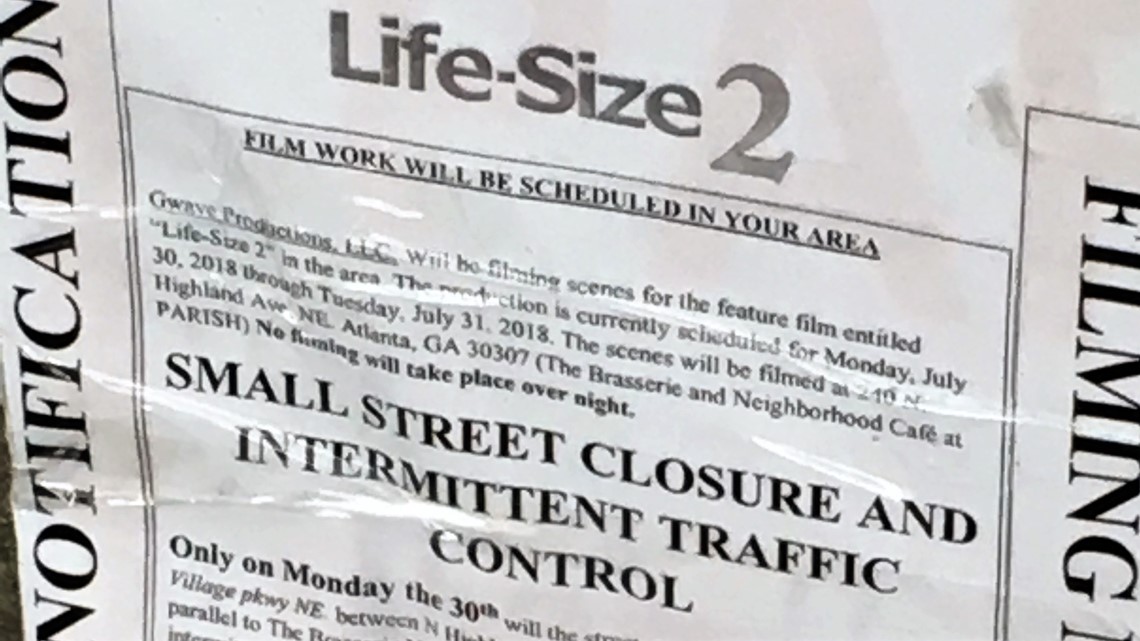 2LS – This is the code for "Life-Size 2", the follow up to the 2000 comedy starring Lindsay Lohan and Tyra Banks. It's finally getting a sequel, although Lohan won't be a part of the cast. They are filming at a restaurant off of Highland Ave. The film will premiere on Freeform as part of their "25 Days of Christmas" programming. A-Scene follower Matt More shared this picture of a sign on Moores Mill Rd. last week. and A-Scene insider Jennifer Bellamy found this production order.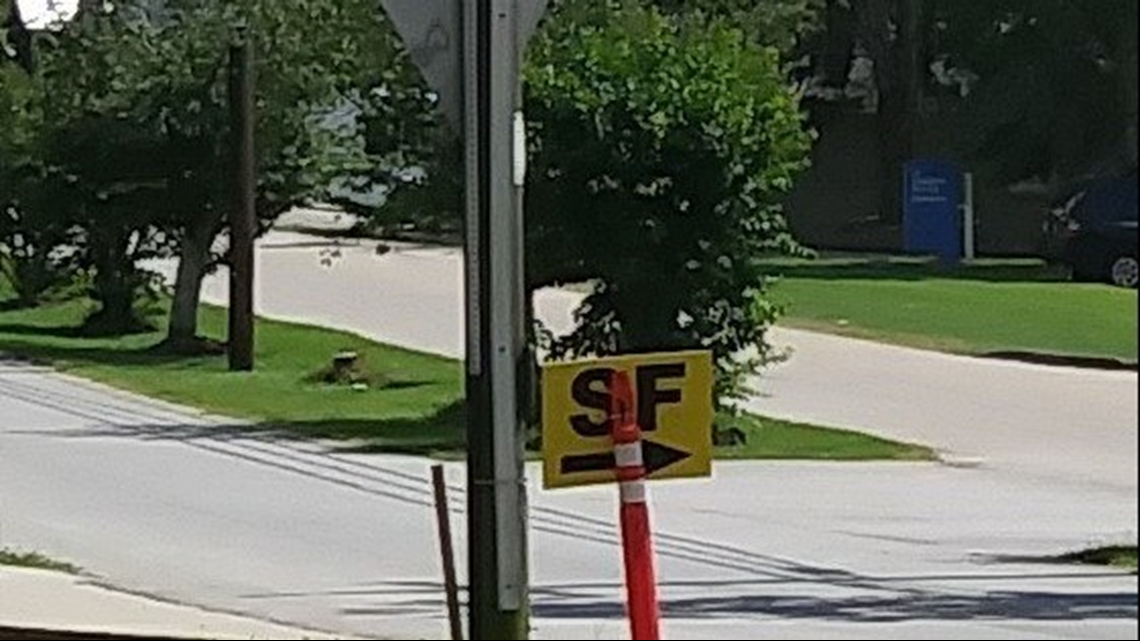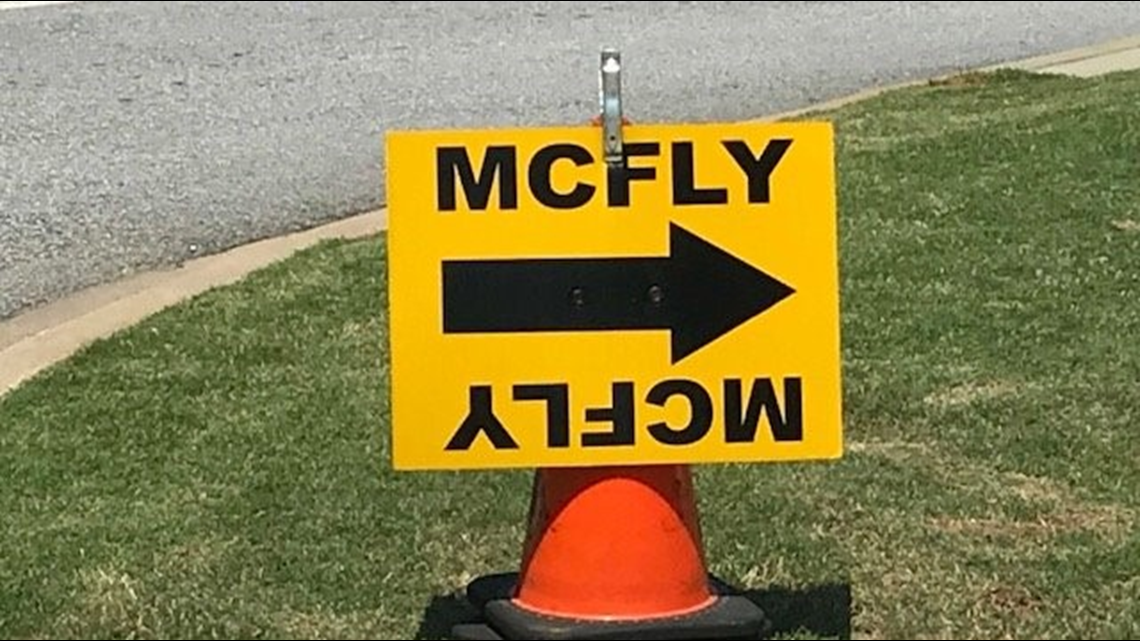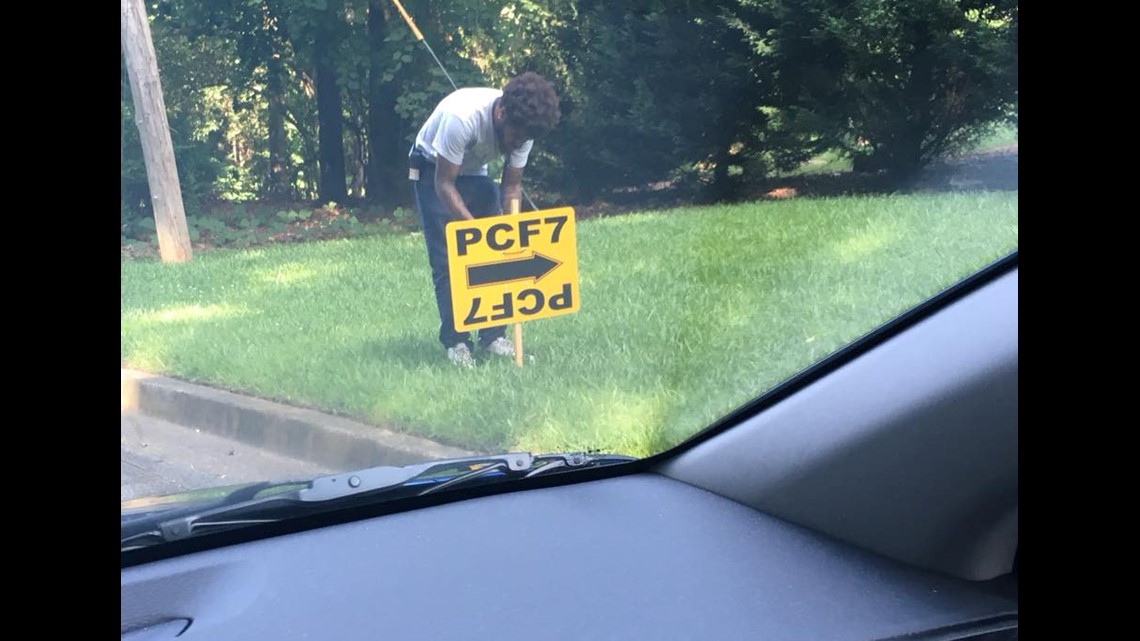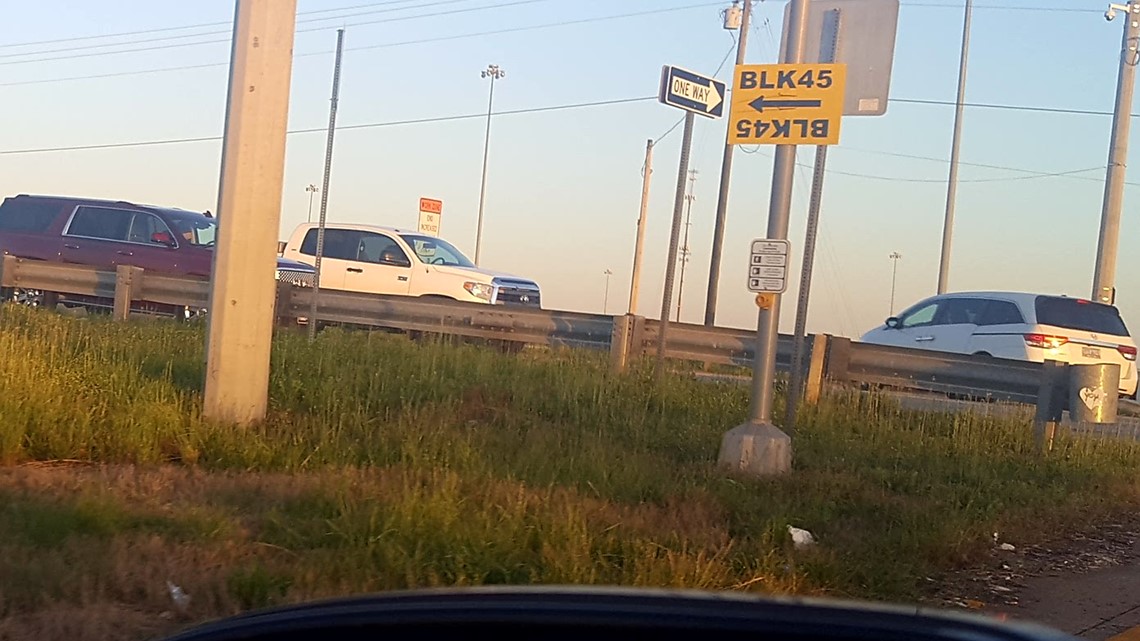 McFLY, 1080, BLK45, PCF7 - These are all sign codes used by the Netflix hit "Stranger Things." Laura Starr Wilson posted about spotting a BLK45 sign off of South Cobb Drive in our group last Tuesday. Production has been steady in a number of locations around Atlanta and casting calls point to more Season 3 shoots around Atlanta this week. A "McFly" production sign was also seen off of Lakewood Way, near EUE/Screen Gems Studios in Atlanta last week. They've used those facilities before. Here's a link to a story and video on Stranger Things transforming Gwinnett Place Mall into a 1980's mall.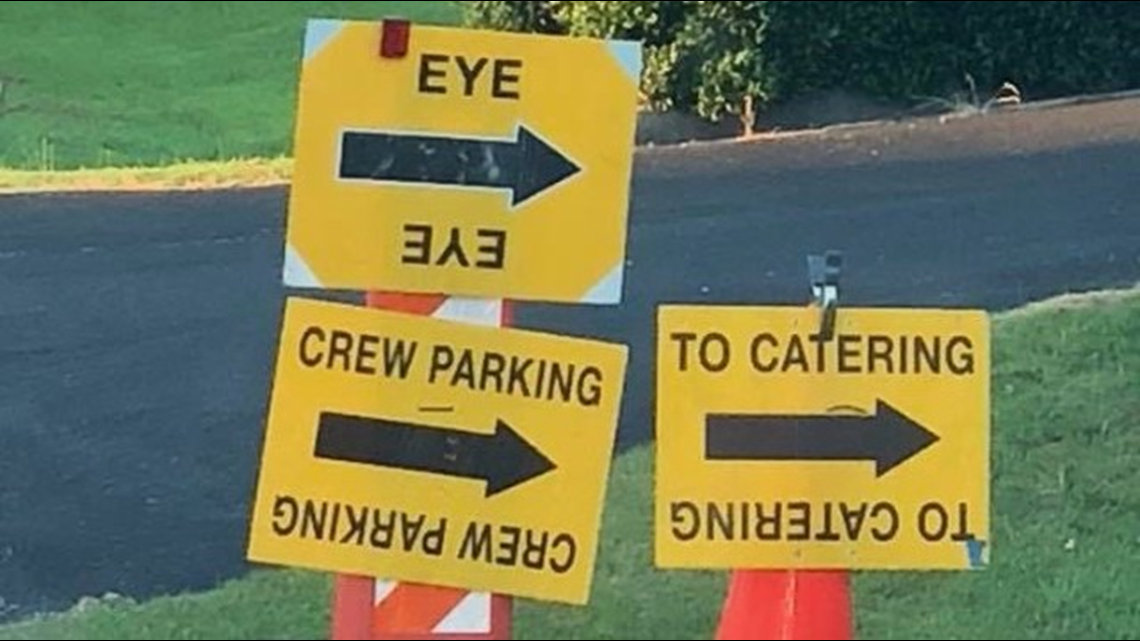 EYE - "MacGyver," the CBS reboot of the classic series, started production on Season 3 in Loganville earlier this month before moving to other parts of Atlanta. A-Scene follower David Binder shared this production sign shot with us last week and The A-Scene caught a sign off of Ivan Allen Jr. Blvd last weekend. They shot in Atlanta last weekend and had regular shoots through the week including a scene involving college students Friday morning. Next week they'll be shooting in Brookhaven and also need college-aged extras to portray students.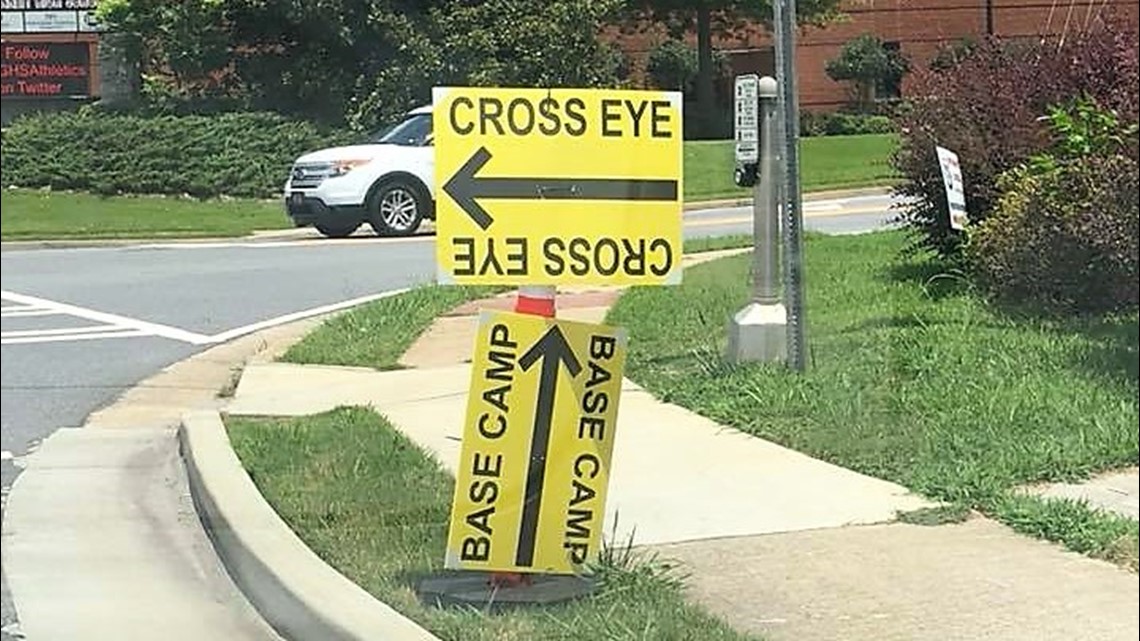 CROSS EYE – Speaking of CBS reboots, "Dynasty" is filming under the code "CROSS EYE." The remake follows the same basic premise as the original, two of America's wealthiest families feuding over their fortune and their families, but with an updated storyline and cast. They filmed in Norcross last week. Season 2 premieres on October 12th.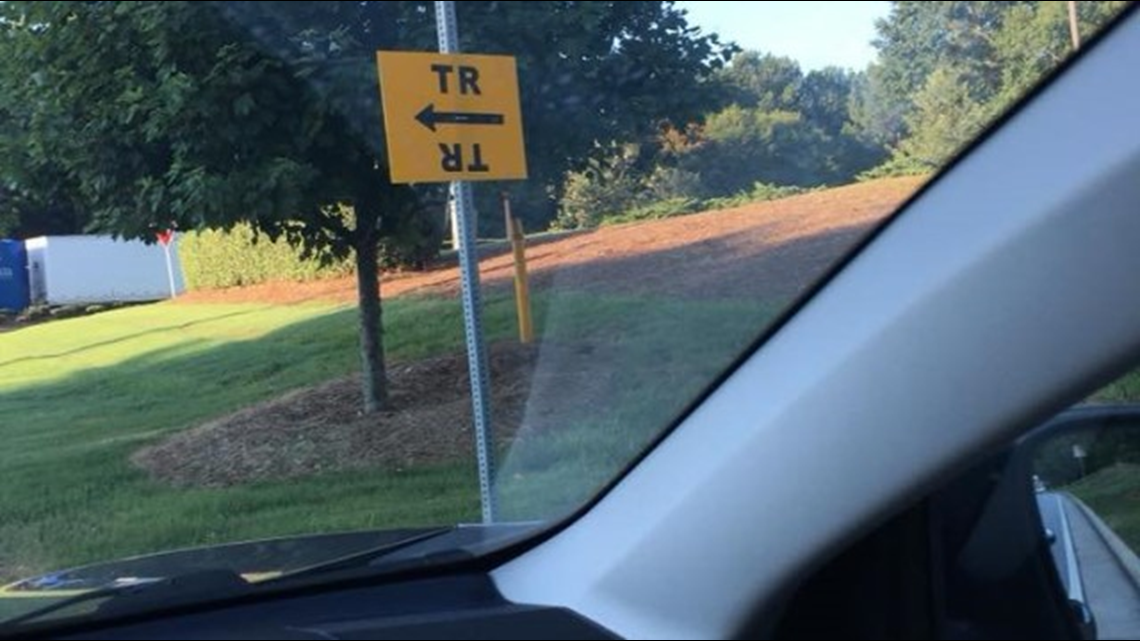 TR- The Fox series "The Resident" is back for season two and has been bouncing back and forth between filming in Atlanta and Conyers. They shot in Conyers part of this past week. The series also shoots around the High Museum and Woodruff Art's Center sometimes. Thanks Christy Benton for sharing this photo with us.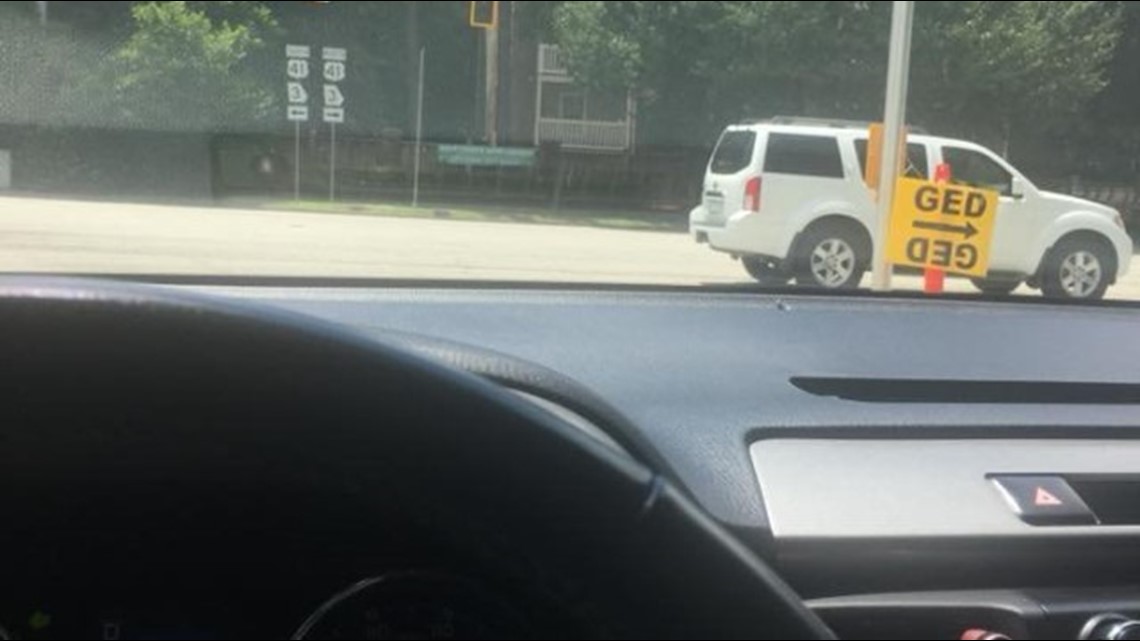 GED - This is for "Little" starring Justin Hartley (This Is Us) and Issa Rae (Insecure). The A-Scene spotted some "GED" signs at the Lenox Rd. exit off of GA-400 going north recently. If you're a veteran production sign watcher, you know "Night School," starring Kevin Hart and Tiffany Haddish used "GED" production signs while it was filming here in Atlanta. It turns out both movies share a common production company, Will Packer Productions. Maybe they just decided to recycle the signs.
NTL – We've seen a few casting calls for "NTL," which stands for "Never Too Late." It's an independent feature film that's scheduled to start filming in Atlanta in August. "Never Too Late" follows an independent widow who is forced into an adult community after her kitchen catches on fire. She discovers that the community is a lot like High School, full of cliques, drama and flirting. We aren't sure what they'll put on their production signs, but if you see any "NTL" signs, send them our way so we can confirm!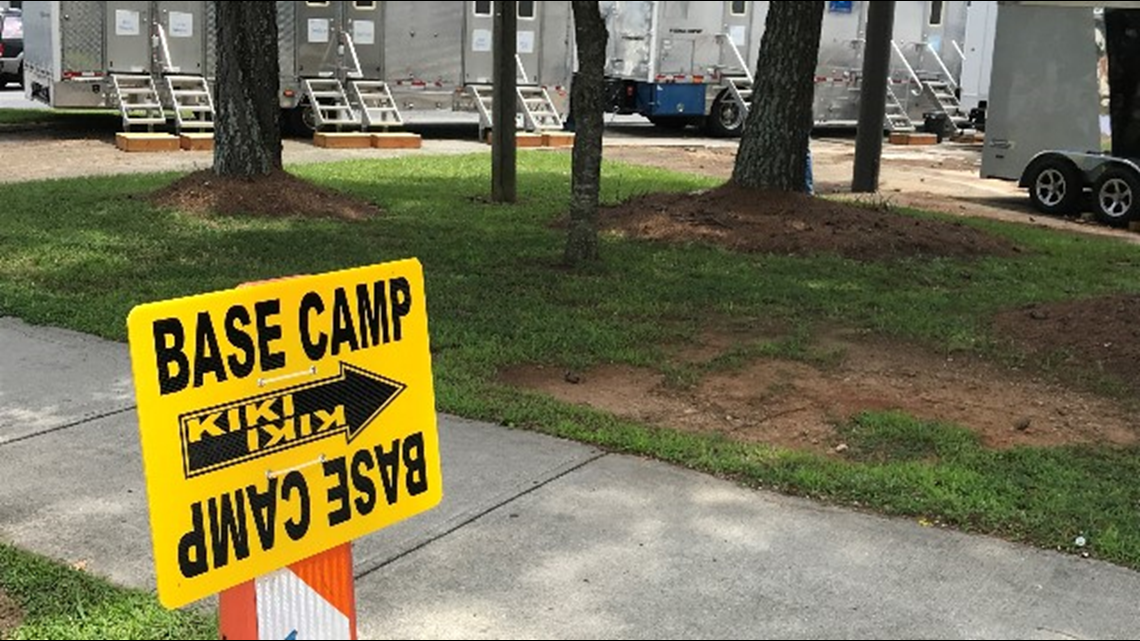 KIKI- The Clint Eastwood-directed movie "The Mule" has made its presence known all over the peach state, filming in Augusta, Jonesboro, McDonough, Rome, Douglasville, Tucker, Norcross, East Atlanta Village and Lawrenceville. "The Mule" also shot in downtown Atlanta in the Fairlie, Forsyth, and Marietta Street area.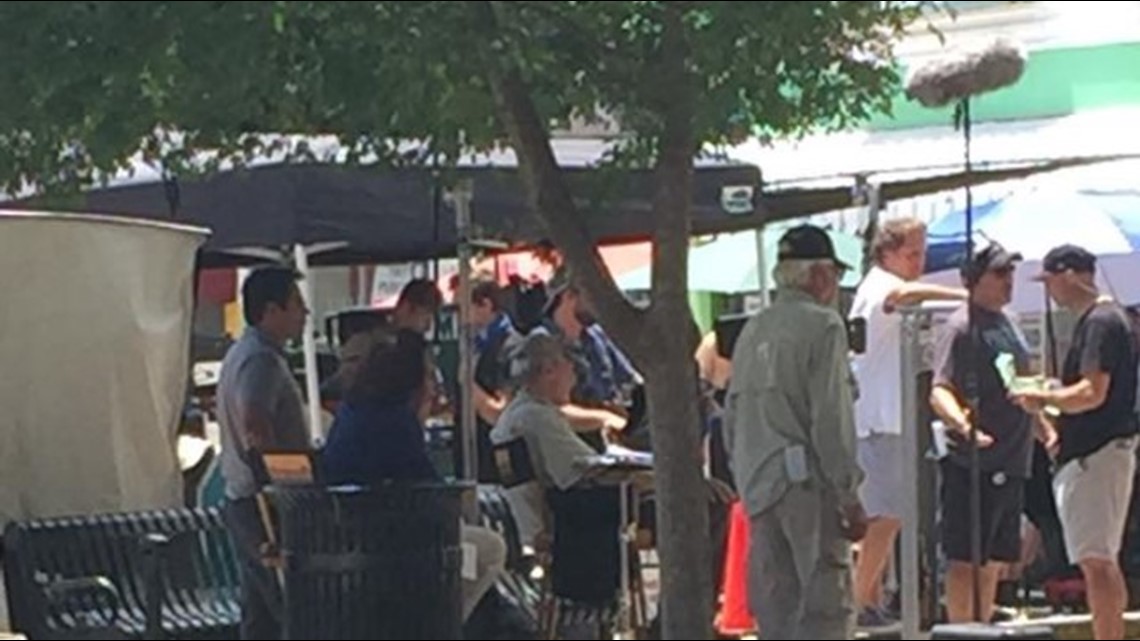 Another A-Scene Facebook group member, Kristen Laffler, caught the above photo of Eastwood in the director's chair while they were in East Atlanta Village. Just recently, we found their basecamp set up at the Cheshire Motor Inn right down the road from A-Scene headquarters! The film is based on the true story of a World War II veteran in his 90s that gets caught smuggling millions of dollars in drugs for the Sinaloa Cartel. Bradley Cooper, Laurence Fishburne, and Michael Peña will join Eastwood.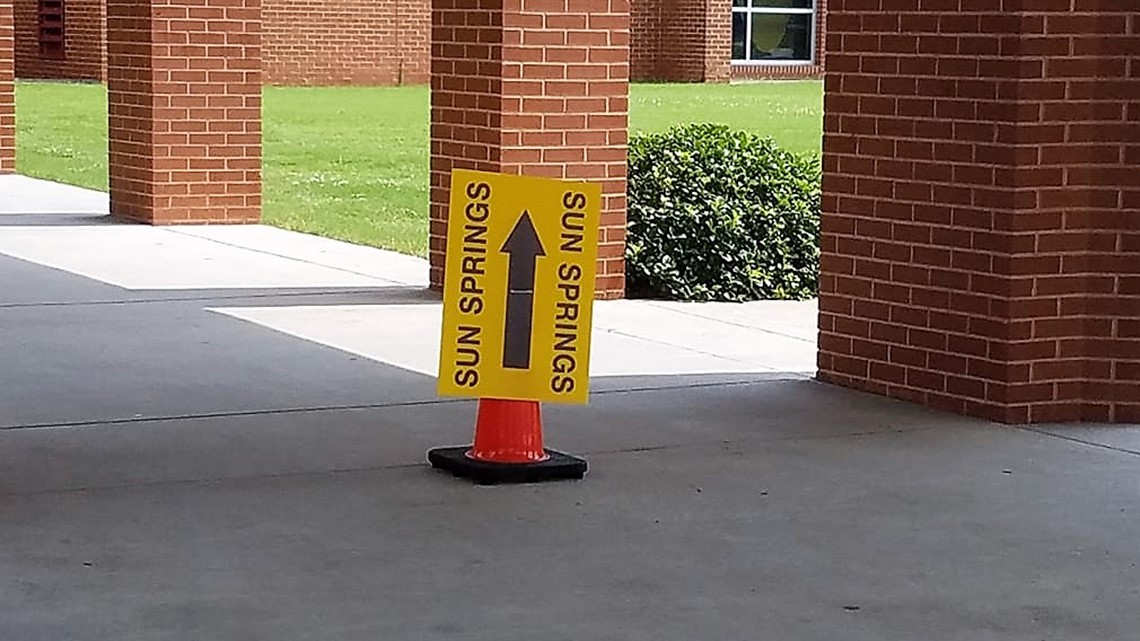 Sun Springs -This is the code for the movie "Poms". Diane Keaton and Jackie Weaver will star in this unique twist on a cheerleading flick. The comedy is based on the true story of a retirement community that formed a cheerleading squad. They've been filming in the Hampton area for the past few weeks but will be in Griffin and out in the suburbs as well.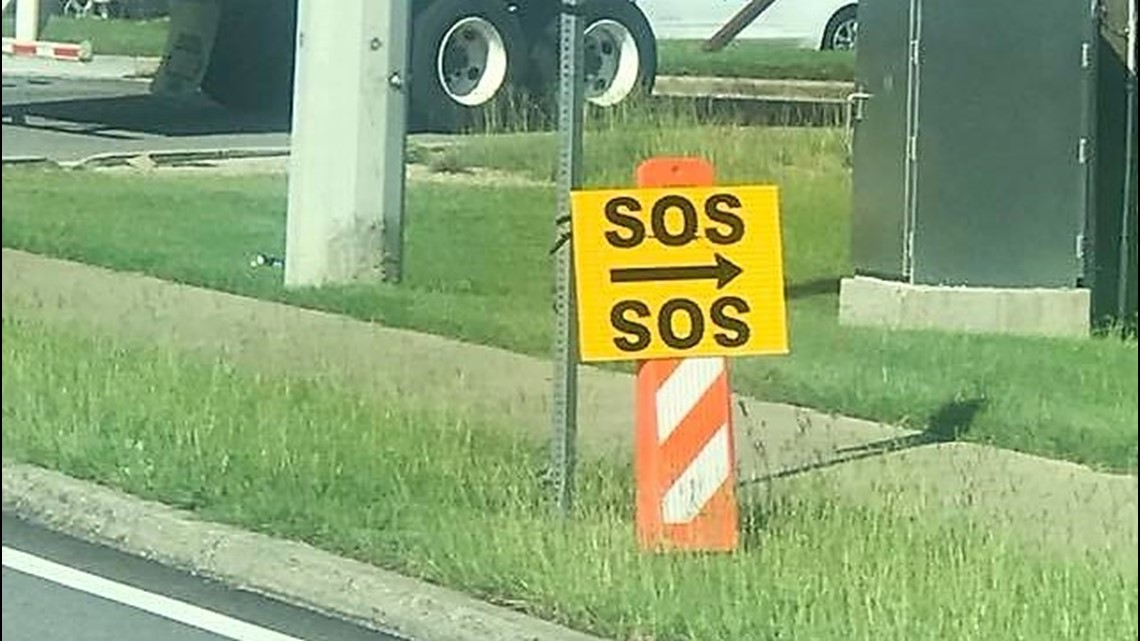 SOS -"SOS" is the code that the FOX series "Star" uses when it films here. One of our A-Scene MVP followers, Certified Lee, sent us a sign off of Fulton Industrial Blvd. and then did some detective work to confirm that "Star" was the production filming.They shot an upscale party scene on Tuesday in Atlanta and had a casting call for a late night shoot Friday. The series stars Jude Demorest, Benjamin Bratt, and Queen Latifah. Season 3 premieres on September 26th.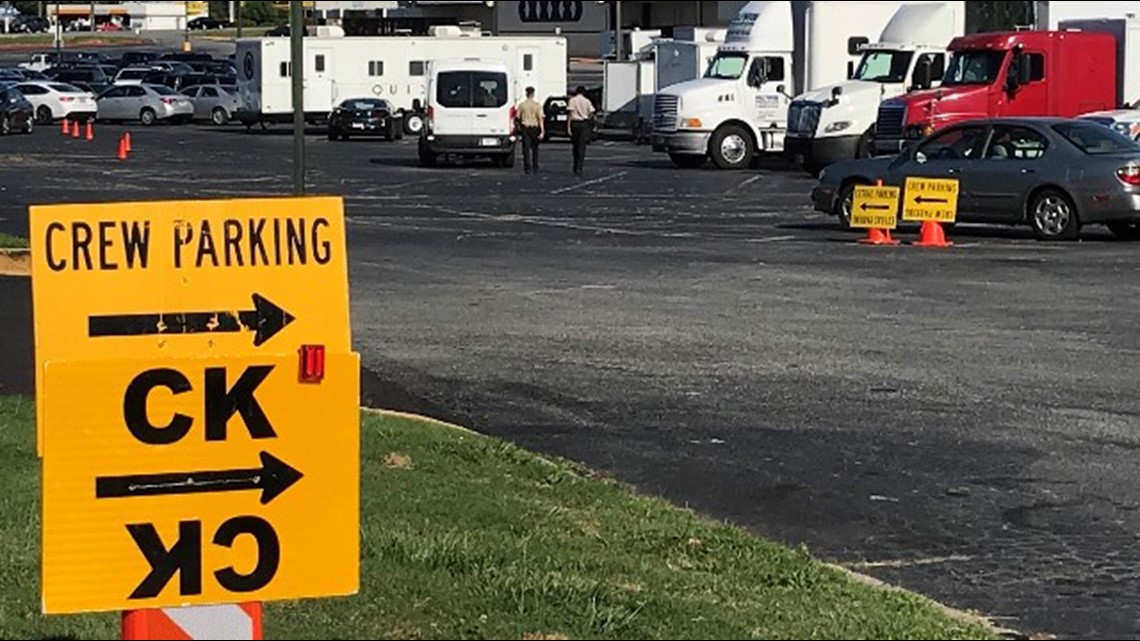 CK, NWH - YouTube has been busy building up their catalog of shows for their streaming service, YouTube Premium (formerly YouTube Red). Two of those shows are shooting here, and they've both been using signs marked "CK." The YouTube original Cobra Kai is based on the "Karate Kid" films. We understand it is between production seasons right now.
"Now We Here" is a comedy about a rap star and his entourage. The A-Scene captured these pictures from their base camp at the Electric Cowboy nightclub in Kennesaw earlier this month! "Now We Here" wrapped up production last week after some final shoots in Peachtree City.
ELIXIR- This is the code for the much-anticipated Dwayne Johnson adventure movie "Jungle Cruise". It's based on the old Disney ride by that name. We've posted several casting calls for it. A lot of the shooting was centered at Blackhall Studios East for the past few weeks. They had shoots scheduled in Atlanta earlier this week.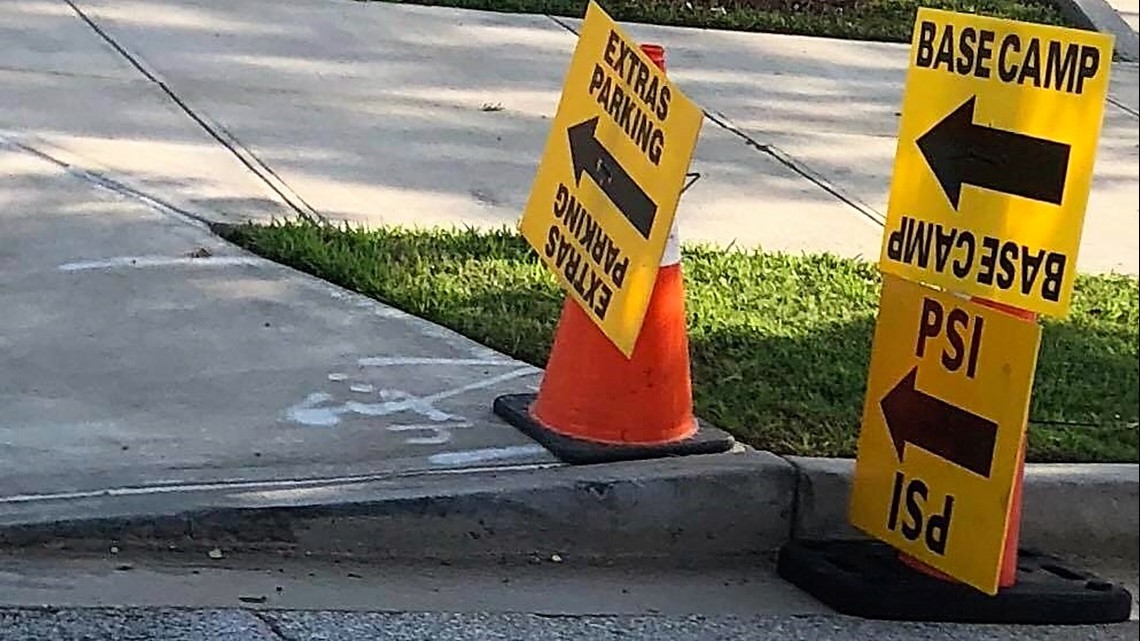 PSI- We've heard that "PSI" is being used by the film "After". It's about a young woman who heads off to college and falls for a bad boy with a dark secret. It filmed in Buckhead last week and we found their basecamp just around the block from the A-Scene HQ at Morningside Baptist Church on Thursday this week. "PSI" was the code previously used by the film, "The Darkest Minds," filmed in Atlanta last year.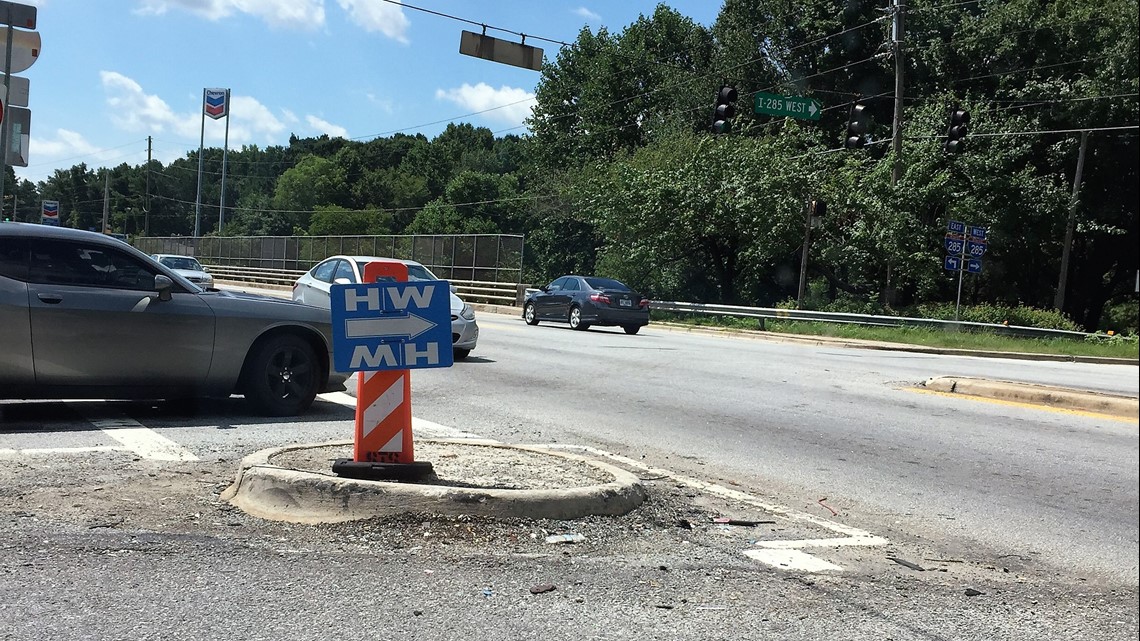 HW – We've seen some blue "HW" production signs around Atlanta recently. Although we haven't confirmed what production is shooting under the code, we do have a hunch. "Step Up: High Water" is the sixth installment in the "Step Up" franchise and is back shooting for its second season in Georgia. We believe "HW" could stand for 'High Water' and the blue background could represent the 'Water' part. If you see any "HW" production signs around town or work on the production, share a picture with us to help confirm!
Goodbye Stranger – The film, which will be distributed by Walt Disney Studios, will be filming in Savannah until November. An open casting call for the movie is currently set for August 11th at the Savannah Civic Center.
LOC-

The CW superhero series based on the DC comic of the same name will be staying in Decatur for the duration of this week. They'll be shooting a scene inside "Garfield High" AKA a school in Decatur!
ROBBIE – A new Comedy Central pilot called "Robbie" is about to start filming in ATL and they're casting for a ton of roles! Casting calls tell us they'll be in the Douglasville area next week and will stay around Atlanta for the first few weeks of August.
Emperor – The Civil War-era historical drama has been shooting in Savannah for a few weeks and they're set stay there until the end of July. It stars Kat Graham (The Vampire Diaries) and Dayo Okeniyi (The Hunger Games).
Doctor Sleep – Stephen King's sequel to "The Shining" is expected to start shooting in Atlanta in September. It continues the story with grown-up Danny Torrance, still dealing with the harrowing aftermath of what went down at the Overlook Hotel in "The Shining." Mike Flanagan has been tapped to direct the film. He already has experience adapting Stephen King novels into film, as he directed "Gerald's Game" for Netflix last year.
Divorce Court- We're seeing some casting calls for this one for studio audience members. It's shooting at Tyler Perry Studios so we're not sure if there will be any production signs around.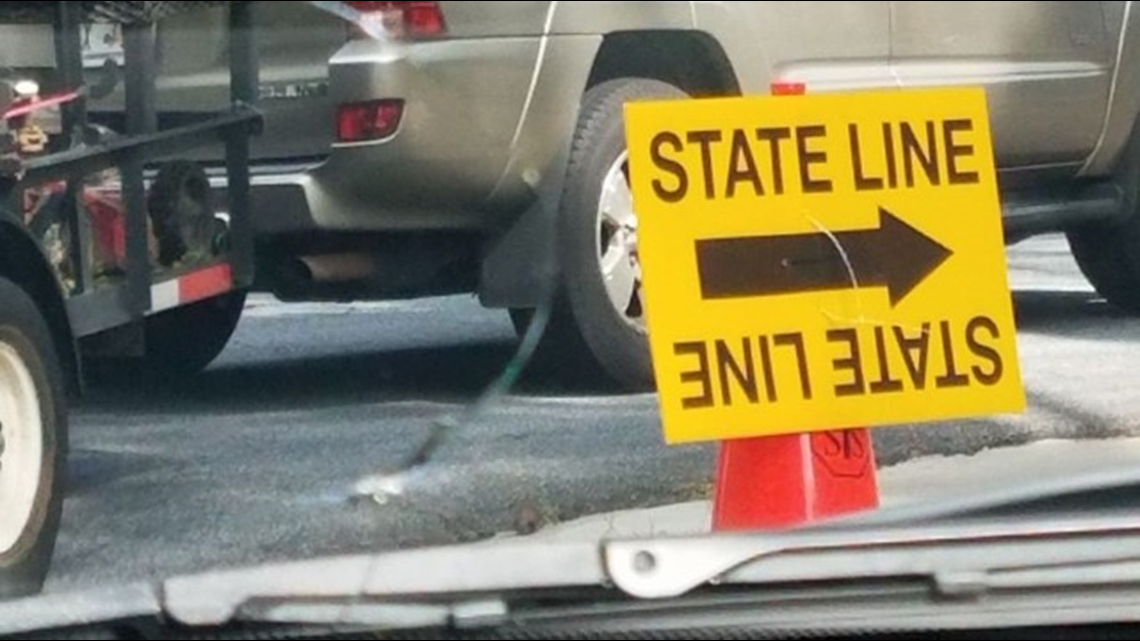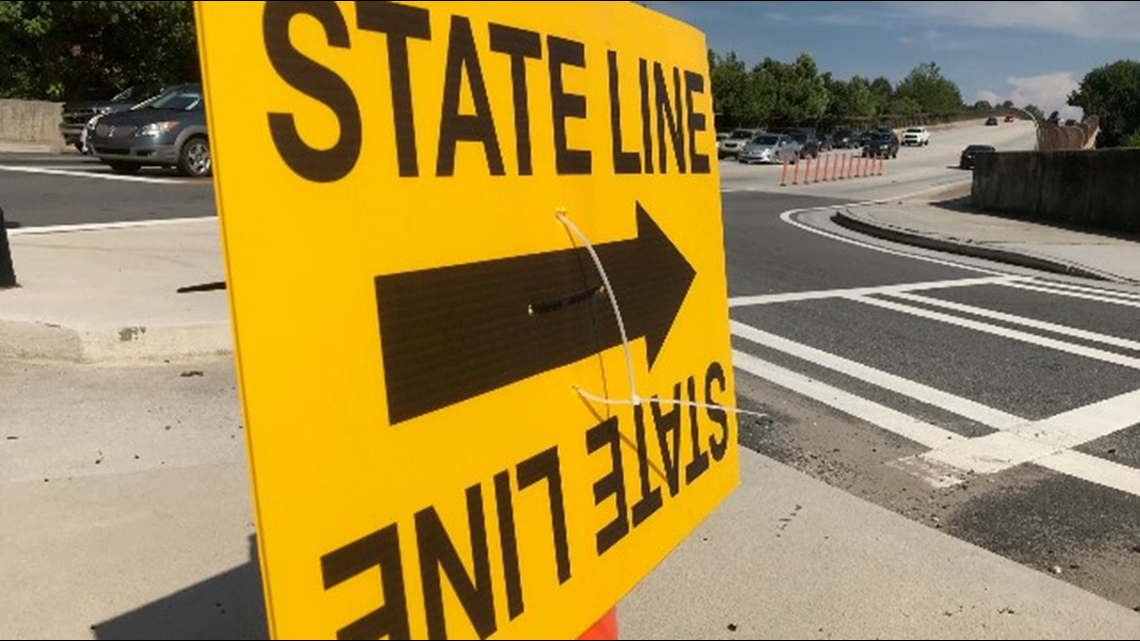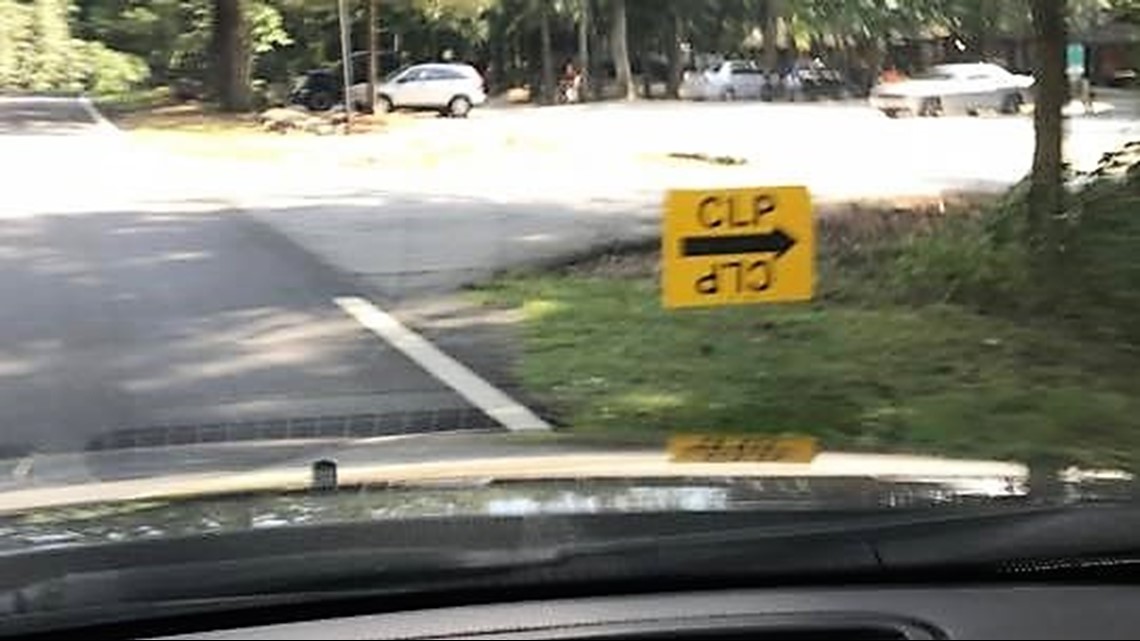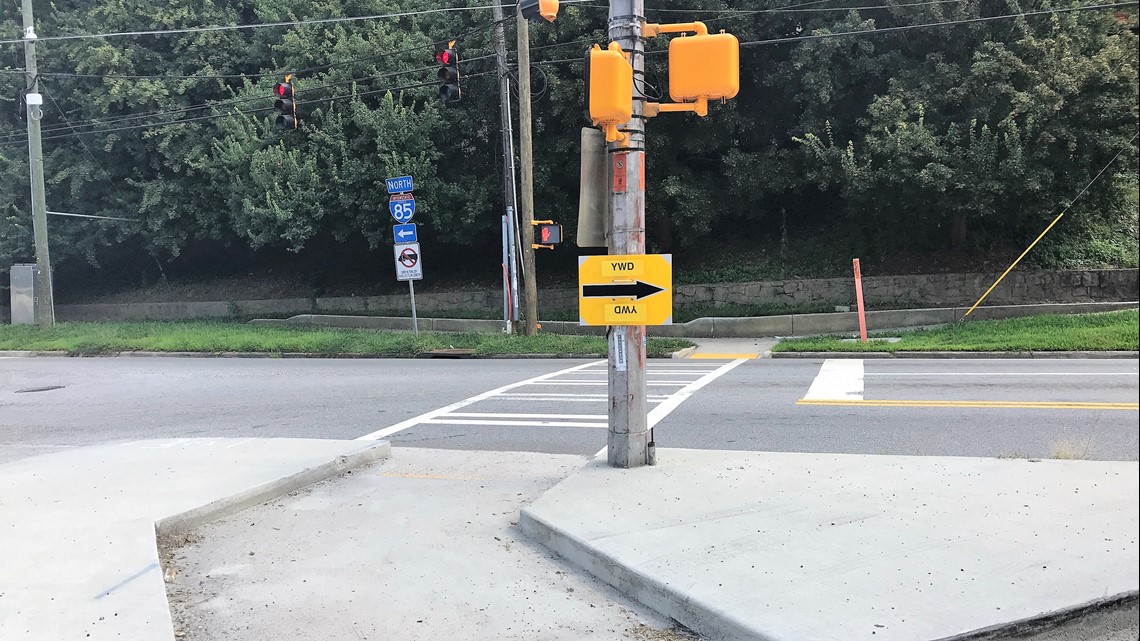 Most Wanted Codes: State Line, CLP, YWD
These are sign codes that have *temporarily* stumped the A-Scene. If you see any of these signs around or work as an extra on set, let us know so we can crack the code! One of our group members tells us they also saw a sign with CAT on it.
Our fans are the MVP's of the A-Scene when it comes to signs and intel on the streets. Just remember, follow all traffic laws and don't trespass on any base camps or lots along the way.

Carry on the discussion and get new developments by joining our "the A-Scene" Facebook group. You can also follow the A-Scene on Facebook, Instagram and Twitter! And share any cool photos at theascene@11alive.com.